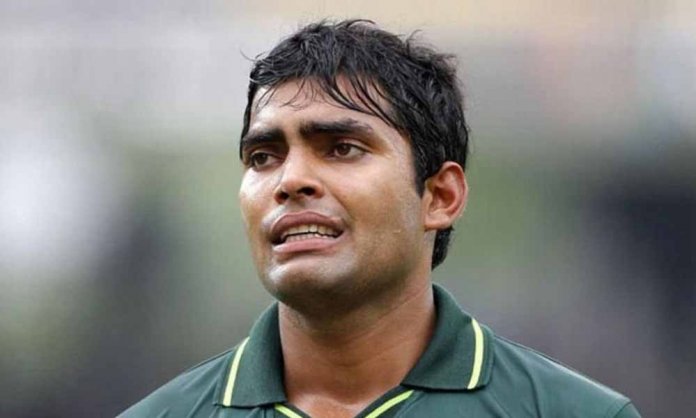 Cricket fans in Pakistan are heartbroken after Australia whitewashed Pakistan 5-0 in the ODI series.
While the nation is disappointed by the performance delivered by the national cricket team, a controversy revolving around Umar Akmal has shocked social media even more. A video of Akmal has gone viral, revealing the cricketer partying in a night club in Dubai.
Already his unsatisfactory delivery in the field has been a letdown for his fans who were rooting for his return in the squad. And the recording has turned out to be an unpleasant surprise.
Pakistan Cricket Board (PCB) has fined the cricketer 20% of his match fee and given an official reprimand.
According to Geo News, Akmal has apologized for his actions and accepted the punishment.
PCB Managing Director Wasim Khan stated:
"I am glad that Umar has realized his mistake, and has accepted and apologized for his actions, which were clearly unprofessional and in no way can be ignored or overlooked"

"The PCB expects a high level of professionalism and commitment from its players, and this action is a reiteration and timely reminder that any indiscipline shall not be tolerated or accepted."
The batsmen apparently filmed his own video while shaking a leg to Akon's 'Smack That.
Pakistan middle order batsman #UmarAkmal partying at a club in #Dubai while on official assignment. What's your take on this?#PakvAus #AUSvPAK pic.twitter.com/sngFHbkn4w

— Sadaf Khan Nawaid (@sadafnawaid) April 1, 2019
The clip was bound to create a massive uproar and as expected, Umar Akmal is facing the internet's wrath.
The best thing to come out of this series is that the renewed hope people had in Umar Akmal is dead again.
He will forever be the brain dead batsman he was 10 years ago when he made his debut.

The second best thing was his clubbing video. Smack That!

— Ali Raza (@AliRazarizvi34) March 31, 2019
When our cricket is white washed by Australia Today, #UmarAkmal seen oartying at Base Club Dubai. These Akmal bros have always been a great shame. They must be banned from intl' cricket? @TheRealPCB (Video is officially confirmed as its recent & shoot at Fri 29th March 2019) pic.twitter.com/4rLa9F1bP6

— Imran Hassan (@imranhworld) March 31, 2019
Umar Akmal's new life after the Australian series – Clubbing https://t.co/K7aI5tE9dH

— Inti (@Sami__Blue) March 31, 2019
I've had many disagreements in recent times with people who thought Umar Akmal deserved to be in the squad. Who gives a flying fudge about domestic or PSL, if he can't get his act together on the big stage. He has learnt ZILCH. Toss him aside and move on.

— Faiza (@_ainvayi_) March 31, 2019
AJJ KA MATCH UMAR AKMAL KA PAKISTAN KI TRAF SE AKHRI MATCH HONA CHAIYE @Inzamam08 https://t.co/JV0SCoy6RB

— rameen🇵🇰 (@rameennahmedd) March 31, 2019
Meanwhile, the trending video was also noticed by West Indies cricketer and Peshawar Zalmi's captain, Darren Sammy.
Seemingly, he stood up for Akmal and urged people to spread positivity about him instead.
Why tho? What's the point of spreading things u not sure about. Why not spread positivity about @Umar96Akmal? https://t.co/R6JYKvHs7U

— Clara's Boy (@darensammy88) March 31, 2019
This is not the first time Umar Akmal has found himself in the eye of a social media storm.
Previously, Akmal has drawn ire for being undisciplined as his various leaked controversial videos upset the sentinments of cricket fans.
In 2017, he made it to the news for targetting head coach Micky Arthur of mistreating and verbally abusing him.
What do you think about Umar Akmal's viral video?
Let us know in the comments below.
Umar Akmal Gets Support from Fans After PSL Video Goes Wrong!
Stay tuned to Brandsynario for more updates.