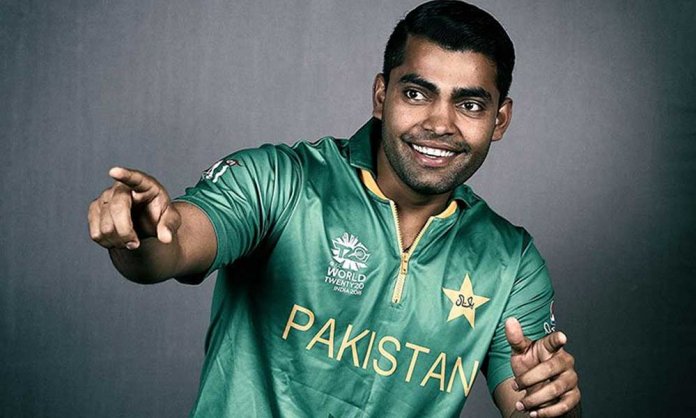 Pakistanis are pouring in their love and support for Umar Akmal who wants the "Next IPL in Pakistan".
The cricketer, while doing promotions for Pakistan Super League (PSL) 4 on social media has a slip of tongue. Instead of saying "PSL" he accidentally said "IPL".
However, Pakistanis are loving the mixup and are supporting the idea of the next Indian Premier League in Pakistan.
Here's what Umar Akmal has said:
Subhan Allah … pic.twitter.com/kjHzIz4yxO

— Taimoor Zaman (@taimoor_ze) March 9, 2019
However, Akmal is being highly thrashed on social media for the blunder.
This is when Pakistanis lauded the sports star and supported his promotion-gone-wrong video.
Social Media Supports Umar Akmal's Demand for IPL in Pakistan
When you are in believe on Pak Army😂#PakistanArmy#IPL#PSL#UmarAkmal https://t.co/ztr7kklxXB

— Usman Khan (@UsmanKh98481172) March 10, 2019
#UmarAkmal: INSHA ALLAH next #IPL bhi home ground main hoga 😂#Psl #PSL4 #PSL19 #PakistanSuperLeague #quettagladiators #MultanSultans #islamabadunited #KarachiKings #LahoreQalandars #KKvQG #LQvIU #PeshawarZalmi pic.twitter.com/bSdBfvs4zp

— Banana Leaks (@banana_leaks) March 10, 2019
Ahahaha Agla IPL umar akmal tusi legend se be agy uotra Legend hon 🙌😂😂😂#CricketComesHome https://t.co/WiRRLgUId3

— Ihtisham Saeed (@itxIhtisham) March 10, 2019
Crowd aisay he support Karta raha to inshallah agla " IPL " Pakistan may hoga –

Legend Umar Akmal 😂😂😂#KKvQG pic.twitter.com/JNq3zByPQy

— Nabeel Chaudhry (@chaudhry_nabeel) March 10, 2019
And d Pride of Performance goes to Mr Umar Akmal 😍😍

RT if agree #KKvQG pic.twitter.com/jfR4xGyxu4

— Nabeel Chaudhry (@chaudhry_nabeel) March 10, 2019
Lool y'all be giving lectures on positivity and to not hate on others while still making fun on Ahmed Shehzad Umar Akmal etc and making memes. I can't imagine how it must make them feel. Sick y'all

— maheen (@baathikhatam) March 11, 2019
What do you have to say about Umar Akmal's statement? Share it with us in the comments below.
Stay tuned to Brandsynario for more news and updates.