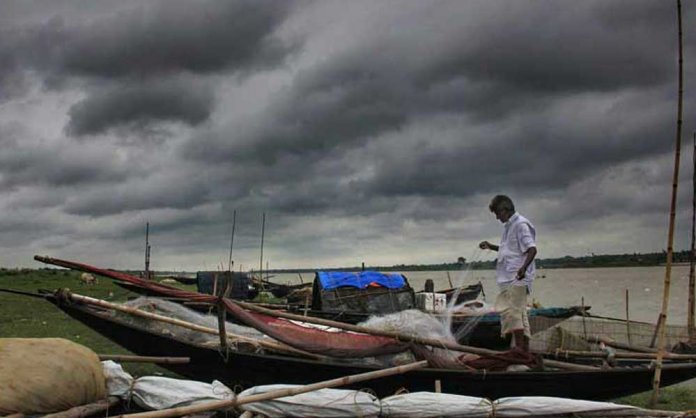 UPDATE (June 14th, 2019):
The latest weather update by MET tells us that the continental air is prevailing over most parts of the country. Severe tropical Cyclone "VAYU" in the Northeast Arabian Sea has intensified as Very Severe Cyclonic Storm (VSCS).
Weather Forecast for today (Friday):
Dust-thundershower/rain with gusty winds is expected in certain areas of Mirpurkhas, Hyderabad, and Karachi.
Cyclone Vayu has now taken form in the Arabian Sea. It is expected to impact the western state of Gujrat, India at the same time, continue to head towards southwestern Pakistan later in the week.
Reportedly, the winds can strengthen to as high as 165 km/h with stronger gusts, potentially making it as strong as a Category 2 hurricane.
According to a report by PMD, widespread Dust/Thunder-showers with isolated heavy falls are expected in southeast Sindh (Thatta, Badin, and Tharparker districts) on Thursday/Friday. While scattered/isolated Dust-thundershowers may occur in rest of Sindh during the period as reported by relief web.
On the other hand, Seabreeze is expected to cutoff causing a mild heatwave in Karachi over Thursday/Friday. Temperatures for Karachi could reach as high as 40C in coming days, 11 degrees above its normal average Al Jazeera reports.
Furthermore, fishermen in Sindh have been advised to stay out of the waters till Friday evening or until the weather conditions improve.
Meanwhile, all concerned personals have been cautioned to remain on high alert in case of chances of impact with Cyclone Vayu.
Stay tuned to Brandsynario for more news and updates.
Federal Budget 2019-20: Cabinet Members Witness Slash in Salaries!