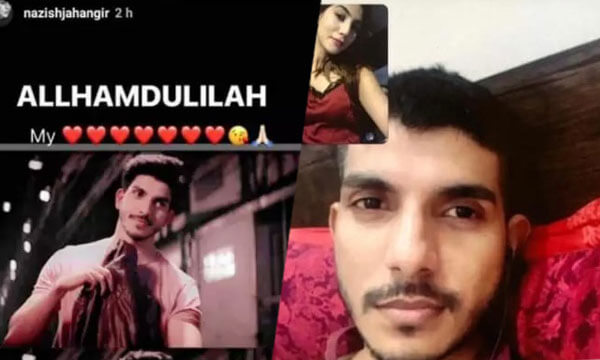 Just when we think the spotlight has shifted from Mohsin Abbas Haider and his former wife, something or the other happens and they have our attention once again.
Last we heard on the case was when matters were taken to court and some of Fatima's claims on Mohsin were confirmed while others were refused. Mohsin even posted a 'celebratory' video on social media in felicitation.
Later we heard that Fatima filed for khula and the couple decided to separate ways.
Considering that none of them seemed happy with each other, and the drama between them was only getting worse with all the media attention, it seemed like the sanest decision they could have taken.
However, recently a controversial image has been circulating on social media.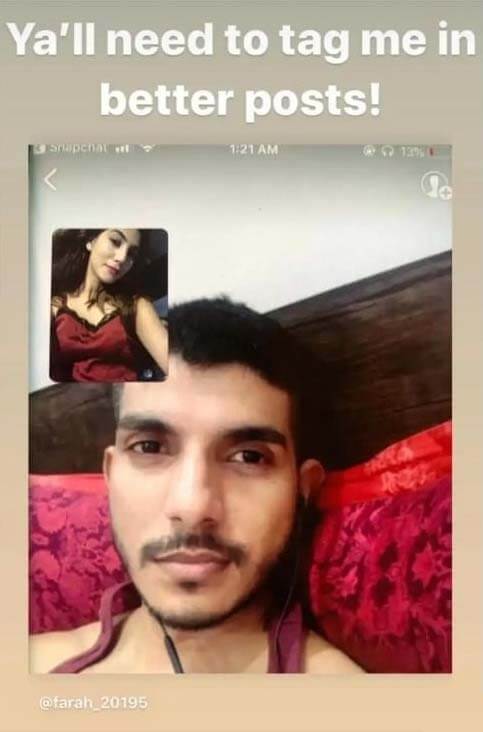 In the image, Mohsin can be seen video chatting with Nazish Jehangir in his night clothes.
Nazish is also Mohsin's alleged girlfriend, and not too long ago rumors of them legitimizing their relationship by getting married also went viral. Mohsin and Nazish had both trashed any rumors of their relationship earlier.
Nazish Jehangir Spills the Beans About Marrying Mohsin Abbas Haider
However, in this day and age, for all we know the photo might as well be fake or photoshopped.
What do you think? Let us know in the comments!
Stay tuned to Brandsynario for more news and updates.