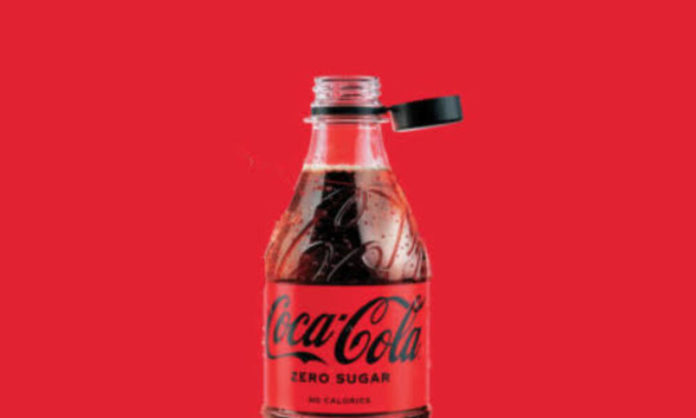 On account of the festive season, Coca-Cola has launched a limited-edition bottle in India with a novel feature. The company is influencing people to use the bottle as a Diwali gift with a hidden message. The launch was done under Coca-Cola's current #MilkeHiManegiDiwali marketing campaign, which inspires customers to celebrate the festivities and have a good time in person.
The key attraction among netizens is the bottle's lid, which will only open after being unlocked via Bluetooth. The bottle has sparked a significant amount of discussion around the country since its release.
Coca-Cola Bluetooth Bottles 
This is Coke's first product invention of its sort in India. The bottle can be delivered with a personalised note to the recipient's home address. Coke has also launched a website for this purpose, customers can create an order online by visiting Coke's website.
This Diwali, your presence is the biggest gift you can give your loved ones! Tho plan banao, aur milke Diwali manao! ✨ #MilkeHiManegiDiwali #Diwali2022 #CocaCola pic.twitter.com/wsCVOHxG52

— Coca-Cola India (@CocaCola_Ind) October 7, 2022
Customers must enter the address of the person to whom they want to deliver the Locked Coke bottle. Guests can also send personalised congratulatory messages along with the bottle. The bottles will then be delivered to the recipients. They are pre-programmed to detect the presence of the sender's mobile phone so that they can be unlocked. This unique bottle acts as a symbolic reminder of a promise to meet in person.
Read More: 8 Brands That Are Spooking Up Things This Halloween
Open your arms to your loved ones and invite them over to spend Diwali together! 🥰✨#MilkeHiManegiDiwali #Diwali2022 #CocaCola pic.twitter.com/nyIJsh7CRo

— Coca-Cola India (@CocaCola_Ind) October 10, 2022
"We at Coca-Cola are exhilarated to unveil a first-of-its-kind product innovation to our consumers. Digital enablement and product innovation are key pillars of growth for us at Coca-Cola, and our new 'locked' bottle perfectly aligns with this strategy. The unique limited-edition gift bottle is sure to inspire social connections, as people come together to meet, greet, connect, and share a Coke this Diwali." Says, Kaushik Prasad, director of marketing, at Coca-Cola.
Sukesh Nayak, chief creative officer, of Ogilvy India, added, "This is an invitation that I hope no one declines. We hope this beautiful merger of tech with humanity, which has created the most inviting Diwali invitations, sees people make the effort to go and visit the person inviting them, open the locked bottle of Coke, and enjoy it together."
The Campaign 
The limited-edition coke bottles can be ordered online via Coke's website. The company has also released a series of digital films, partnerships with popular influencers, and a TVC film that has been conceptualized by creative partner Ogilvy to promote the product.
Read More: What Are Butter Boards? Here's How You Can Make Them At Home
Stay tuned to Brandsynario for the latest news and updates.