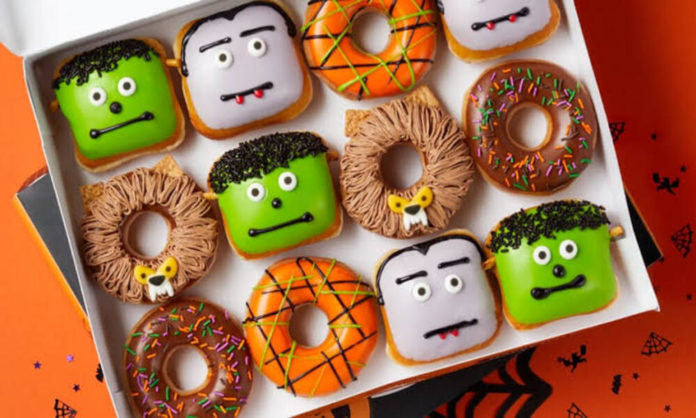 Halloween is just around the corner and brands have already buckled up on their marketing campaign ideas. While finesse marketing can bring business success during this spooky season by attracting new customers. The competition gets tougher every year with brands trying to do the unthinkable.
Take a look at some of the creative ideas for this year's Halloween marketing campaigns.
1. Baskin Robbins 
Baskin Robbins is welcoming the spooky season with one-of-a-kind ghost pepper favoured Icecream. The flavour of the month features chocolate flavoured Icecream topped with spicy blood orange flakes to add an extra touch of spooky spice
2. Heinz 
Heinz is taking Halloween to the next level with a series of short films based on the bloody ketchup fan. Tomato blood is a favourite drink of an infamous vampire named Toby who believes blood ketchup is the only thing he needs to survive in this world.
3. Post-Fruity Pebbles
Post is back again with its limited edition Halloween fruity pebbles. A bowl of milk and colourful pebbles with a hint of spooky might just become the perfect way to go about your breakfast this Halloween season.
Read More: Quality Streets Wrappers Are Getting A Makeover – Here's How!
4. Makeup Revolution 
Makeup Revolution has launched a giveaway in honour of Halloween. The brand is dedicating the whole month of October to a Halloween giveaway and activities in which you can participate on social media platforms.
5. Chipotle 
Chipotle is celebrating Halloween by giving its customers a chance to eat a $6 meal while participating in fun giveaways. The takeaway? You have to dress up in the most creative costume and you might be the one to get the gift card.
6. Bauble Bar
Bauble Bar has released an extensive line of Halloween accessories. However, the skeleton earrings have quickly become a fan favourite with celebrities including Blake Lively and Kourtney Kardashian getting their hands on them. The earrings quickly managed to sell out soon after the launch due to their quirky design and on-point aesthetics.
7. Marks & Spencer's Cafe
UK's high street brand, Marks and Spencer, is celebrating Halloween with the launch of exclusive Halloween drinks and desserts to make the holiday look, sound and taste extra spooky.
8. M&M
M&M has rolled out its Halloween campaign with a fun teaser which encourages participation over passivity. According to Jim Stump, T&P's creative director, "The new brand direction lets us begin to show more of each character's unique personality. Halloween's a fun start, and from here on we can let different characters turn up in response to different moments throughout the rest of the year too."
Read More: Kellogg's Launches Insta-Bowl Cereal & Here's What You Need To Add
Stay tuned to Brandsynario for the latest news and updates.