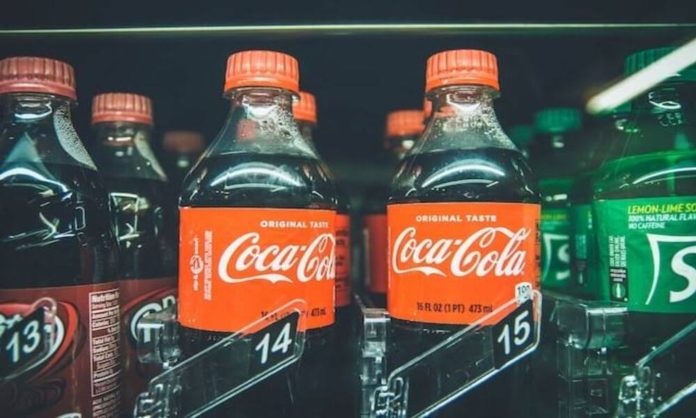 Coca-Cola is all set to launch another project as part of its initiative to make the environment more sustainable. The beverage giant is collaborating with musicians DJ Mark Ronson and rapper and beatmaker Madlib to release Recycled Records. The initiative will be responsible for the release of the debut record of Ronson and Madlib and will feature sounds of plastic bottles being recycled.
The Coca-Cola Musical Experience 
The musicians, in collaboration with Coca-Cola, will experiment with music in an innovative attempt to connect sustainability with recycling. The musical record will feature the chomping and crackling of the plastic bottles which takes place during the recycling process.
"The thud of a plastic bottle going through a recycling facility is, in its way, a piece of art. It can transform. Being able to take sounds from the recycling process that are so different from what I've used in the past while flipping them into a whole new format is a great example of the versatility of sound. Now, any cat has the opportunity to make some dope sounds of their own," explains award-winning producer Madlib.
Read More: 5 Pakistani Brands That Took Inclusivity & Diversity Seriously
The one-of-a-kind immersive experience will let people get access to creating their music while reusing the recorded beat. Users can get the help of a digital beat machine which is powered by Coca-Cola and create audios of their own.
"Sampling is an art form that is constantly regenerating. The tiniest sound, whether from an old record or from the world around us, can inspire an entire piece of music. I learned from my heroes, DJ Premier and Q-Tip, who all made incredible albums from sampling, and it's stayed an integral part of my work up until today," adds Grammy award-winning producer Mark Ronson.
Read More: 6 Trending Pakistani Songs In 2022 That Made Everyone Rock
Notes
The program was launched as a part of Coca-Cola's campaign to reduce waste by making 100% of the brand's packaging recyclable by 2025 and using 50% recycled material in all Coca-Cola packaging by 2030. The 'World without waste' campaign was set out in motion back in 2018 and has prioritized sustainability and recycling ever since.
Stay tuned to Brandsynario for the latest news and updates.