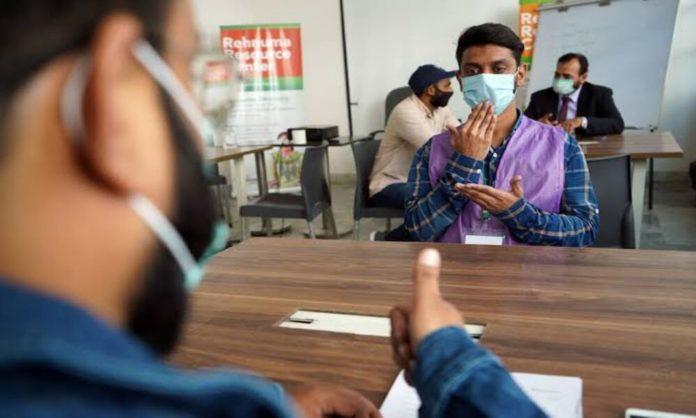 Inclusivity and diversity have been the topic of debate for quite some time now. While it's easier to discuss the narrative, implementation of the idea is not always welcomed. Building a culture of inclusiveness is critical to brand growth. Unfortunately, our approach to inclusivity has a substandard standpoint. However, it is extremely essential to maintain an overall conclusive environment where people no matter how they look or feel are welcomed.
The global scale of how inclusivity and diversity are being approached with a more open perspective is better than ever. The statistics in Pakistan show that almost 31 million people in Pakistan are living with some form of disability. Fortunately, a few brands in Pakistan, including those under P&G are also doing their part in introducing those to society who add the same values as everyone else. On International Day of Disabled Persons, we thought of mentioning some Pakistani brands that have introduced inclusivity and diversity on a major scale.
1. foodpanda
foodpanda broke all barriers to inclusivity when the company hired an amputee for its riding service. The rider takes pride in making an earning for himself proving that disability can and should never let you stop from doing whatever you plan to achieve. This move of foodpanda was welcomed by netizens and consumers all over Pakistan.
2. Ariel 
Ariel has stepped aside from the norm as the company took measures to hire people with some form of limitation. One of the brand ambassadors from Ariel can comply with all of her job responsibilities without speaking a word. Similarly, a warehouse manager who can't see poses a strong envision among the workers. These employees are given fair opportunities as they are trained by the company according to the requirements of their job.
3. Safeguard 
Another company by P&G which has embraced inclusivity and diversity is Safeguard. The brand has embarked on a journey while hiring people who can communicate unconventionally. Nonetheless, helping consumers without letting their disabilities come in the way.
Read More: What Is Sustainable Fashion? Here's Everything You Need To Know
4. Depilex Salon
Depilex has been an advocate for burn victims for the longest time. The company now gives those victims a hand by hiring them so that they can contribute and give back to society without letting themselves be a victim.
5. KFC
KFC Pakistan has also taken on the initiative to welcome diversity by hiring differently-abled employees at the company. Adeel Rana is among those who have been working with the brand while being given creative opportunities to look forward to more in life.
Read More: How Biotech Can Revolutionize Healthcare
Stay tuned to Brandsynario for the latest news and updates.