It always comes as a hard blow to us when loved ones depart from this world. After all, death is part of the chain of life and it is something we must all go through. However, we are allowed to feel sad and pained when someone passes. The world felt broken when Edhi passed away. He was one of the greatest humans to have ever lived. Just like that, we have lost yet another gem of a human today. Umer Sharif, the legendary comedian and actor, has passed away at the age of 66.
It can be said, without a doubt, that Umer Sharif has had a major influence on society. He has not only shaped the way we look at television, but he has inspired many more to follow in his footsteps. He started off and rose as one of the greatest television personalities of all time. The individual is regarded as one of the greatest comedians of the Sub-Continent. We pray for him and hope that his family finds the strength to keep moving.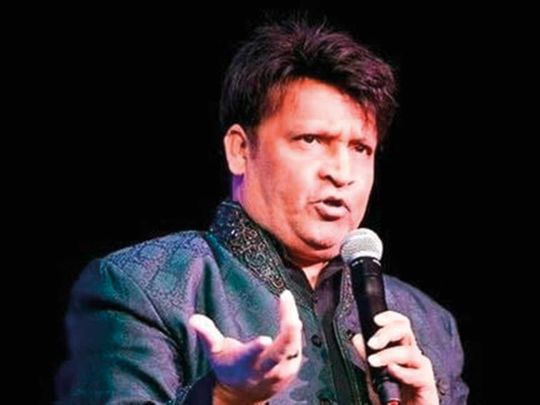 Read More: 5 Controversial Pakistani Dramas That Actually Made Us Proud
Umer Sharif – A True Legend
If you have not heard of this personality, you must go look him up. He has established the very essence of golden comedy in Pakistan. Whenever we think of the greatest comedians out there, Umer Sharif is definitely one of them. His passing gives us a great deal of sadness and discomfort. After all, many of us have grown up watching his shows. Does any of you remember the Sharif Show that he used to host?
Just inviting up celebrities, then dishing out some of his best jokes, that was the way of Umer Sharif. He never thought to look at the world with a bad view and remained optimistic throughout his life. Twitter has had a plethora of reactions to his passing and we thought to share some with you here.
Deeply saddened on the demise of Sir #UmarSharif. We lost a great legend today. A man who spread smiles all around the world. He will always be remembered. May Allah bless him with high ranks in jannat-ul firdous. Aameen. pic.twitter.com/puL1xA1WRz

— Fakhar Zaman (@FakharZamanLive) October 2, 2021
If you were in his company he would never let you get sad or down. The way he used to see the world was very different from most of us and that could be witnessed in his performances. You will be missed Sir #umarsharif

— Shehzad Roy (@ShehzadRoy) October 2, 2021
Sad news King of comedy is passed away. Condolences to his family & to all fans #umarsharif May Allah bless him jannah 🤲🏼 Aameen pic.twitter.com/8nHHN1aViV

— Mohammad Hafeez (@MHafeez22) October 2, 2021
& Sometime History Can't Replace Something…#RestInPeace You All 💔#umarsharif 😭 pic.twitter.com/ewl4bleLN3

— Syeda Mizrah Jilani 🌞 (@MizrahJilani) October 2, 2021
All of these show how precious Umer Sharif is to the world.
Praying For Him
The world wants to remember him as he was, one of the best humans out there. This is how a person cements themselves in history as an immortal being. Even if they pass away, their memories live on in the hearts and minds of others. One does not simply forget, especially such a legend of comedy. He could make you laugh no matter how bad a day you were having.
Watched this episode few weeks back these moments of #UmerShareef sahab with @WaseemBadami and pehlaaj sahab @iqrarulhassan

Today we lost another legandd #umarsharif……💔 pic.twitter.com/oPPHJ9XB3D

— Maham (@maahaaam11) October 2, 2021
Differences aside…
Indo-Pak 🇵🇰🇮🇳 has lost a legend.#UmarSharif is no more. pic.twitter.com/3f3SHuH9BE

— Raja Faisal 🇵🇰 (@RajaFaisalPK) October 2, 2021
Let us all pray for his Maghfirat and that, wherever he may be, he is among the greatest legends of the past, like Moin Akhtar.
Thank you for the memories dear #umarsharif Muhammad Umer (1955-2021).

Let's all remember the laughter you spread through your career & how u became a bridge between Pakistan & India throughout the 80s and 90s.

Rest in peace. pic.twitter.com/WDqPNmp1di

— Richard Harris (@HarrisRichard77) October 2, 2021
Read More: 4 Controversial Pakistani Short Films Online That You Won't See On TV
Stay tuned for more from Brandsynario!