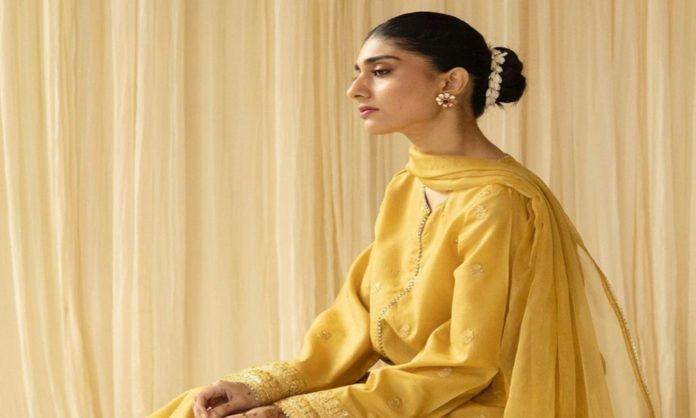 With Eid right around the corner, Eid preparations have started. Brands have already come out with their Eid collections and they are not to be missed. However, with Ramadan, going out shopping sometimes comes off as a hassle. Meanwhile, the wonders of online shopping never cease to amaze us and we can always find a thing or two from online stores. So, if you are in the same boat then check out these online accounts to get your Eid essentials sorted.
1. DYOT.PK
If you love to customize stuff then getting your Eid outfits from DYOT is the best bet for you. With their extensive range of colors, cuts, and designs you can also customize everything on the outfits from sleeves to necklines and more. And if that doesn't sell you the brand then you sure need to check it out.
2. Lamour World
Who doesn't love themselves a good bling on Eid? Lamour isn't just a brand, it is an investment piece that you can enjoy for years to come. From colors to design and quality, you sure won't find something like this in the market.
Read More: This Year, You'll Love These 5 Lawn Collection Trends!
3. The Kuku Store
The Kuku store is your one-stop solution for all your dressing worries, from clothes to accessories and bags, kuku houses some of the most timeless and classic pieces you can add to your wardrobe.
4. Mithraa&Co
A girl can never have enough jewelry especially if it's water-resistant and 24k gold-plated. Mithraa&Co's designs are truly one of a kind which can add an extra touch of elegance to your eid outfits.
5. Soma.Shoes
If there is one thing that pairs well with Eid attire, it is an embellished pair of khussa. If khussas are daunting for you, the brand never compromises on quality and comfort so you will never look like a walking penguin in those intriguing shoes.
6. Zaib.Official
If you like your Eid outfits to be easy breezy yet timeless and classic then check out Zaib for semi-formal pieces with the most elegant cuts. Their color palette is suited to women of all age groups and with such stylish outfits you are bound to get some compliments.
Read More: What Is Sustainable Fashion? Here's Everything You Need To Know
Stay tuned to Brandsynario for the latest news and updates.