Once again, car fanatics prove that Pakistanis love automobiles as much as food and the stats prove this!
October 2017 is reported to be the highest ever recorded sales month for the auto sector, with a comparative growth of 46% from October 2016.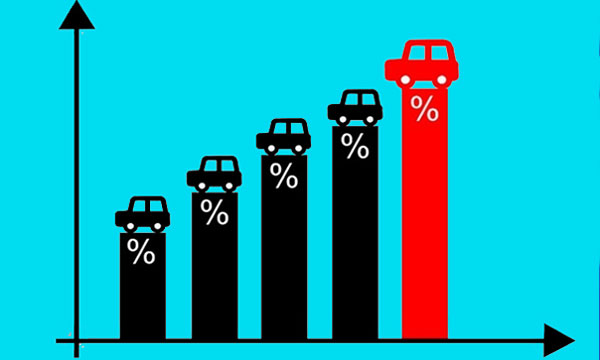 The numbers were issued by Pakistan Automotive Association, which includes figures for LCVs and cars, total 23,341 units were sold, where the figure was 15,998 in October'16.
Coming to the fiscal year from July-October 2017, the sales increased by 32% with the selling of  83,810 units compared with 63633 units of the same period preceding year.
Pak Suzuki Motor Company, in particular, remained the highest selling auto company with volumes depicting 53 percent to 13714 units in October 2017 compared with October 2016.
During this period, Wagon-R sales increased by 141% with 3,478 units sold, followed by Suzuki Mehran sales which reached the highest-ever monthly sale of 4,355 units, showing an increase of demand by 41%.
Other popular cars sold include Honda's BR-V, which also saw an increase in demand and sales (1,091 units [introduced in Apr-17]) as well as Honda Civic and City, which increased by 14%.
On the other hand, Indus Motor Company (Toyota) witnessed an increase in unit sales by double the number of Honda, 28%, as Fortuner and Hilux demands increase, Corolla raising by 7% in sales.