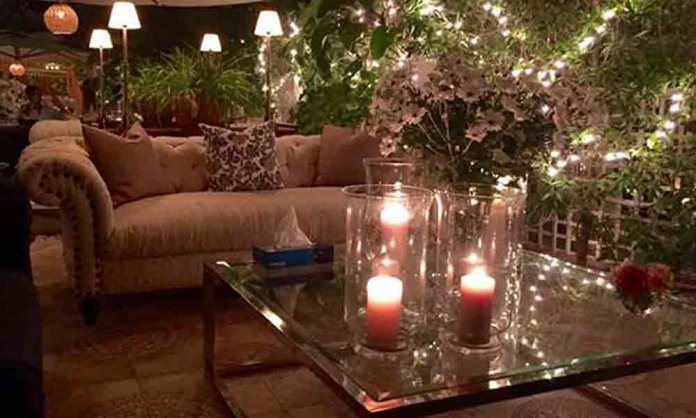 What can possibly be better than to enjoy a pleasant evening with your loved ones in a cozy environment that too during a beautiful winter night?
Eating your favorite dishes can instantly cheer you up, but the ambiance of the restaurant is what really makes your evening more special and worth remembering!
So, you might not want to delay this date anymore since winter in Karachi is pretty short-lived and we all want to make the most of it.
Here is our list of some laid-back cozy cafes in Karachi for the perfect night out with your loved ones!
Check the list below!  
1. The Valley
With an ambiance that can't be more perfect, make your winter hangouts more captivating in 'The Valley'. The indoor decor has a lively theme that adds more color to the evening. There is also outdoor seating in case you are looking for a dinner date under the starry sky!
2. Once Upon a Time
'Once Upon a Time' can be yet another option for a perfect cozy night out. Celebrate any occasion with your loved ones in OUAT that offers an exquisite ambiance that brings an extra charm to the evening!
3. Café Aylanto
Café Aylanto brings together characteristics of a cozy Mediterranean countryside escape with a culinary twist of new age fusion. If you are looking for a delightful place to spend a pleasant, comfy evening, this where you should go!
4. Café Flo
Cafe Flo is one of the best places in the city to offer a fine dining experience in an extravagant indoor and outdoor ambiance. Famous for authentic French food, it is an ideal place for dinner on a cozy winter night!
5. Mews
With a light-colored vintage theme, Mews is the place to visit for a pleasant dinner that can cheer you up instantly. It is also a perfect restaurant for people who are health conscious as it promises a wholesome, honest and unique food experience in a lively ambiance.
6. Café Koel
Cafe Koel is yet another option to check out if you want to treat yourself with a delicious meal in a cozy environment. The indoor seating area is vibrantly decorated with geometrical shadows at every corner and landscapes at every glance.
The leafy trees surrounding the outdoor area and warm lights make it a cozy setup for you to have a perfect evening!
7. Pompei Italian Restaurant
Pompei is yet another place to enjoy a perfect winter night in the cozy indoor setting. The vintage theme adds more charm to the ambiance that promises a pleasant experience with your loved ones!
Have something to add? Let us know in the comments below!
Stay tuned to Brandsynario for more updates and news!
7 Fast Food Eateries in Karachi to Enjoy During Your Office Break