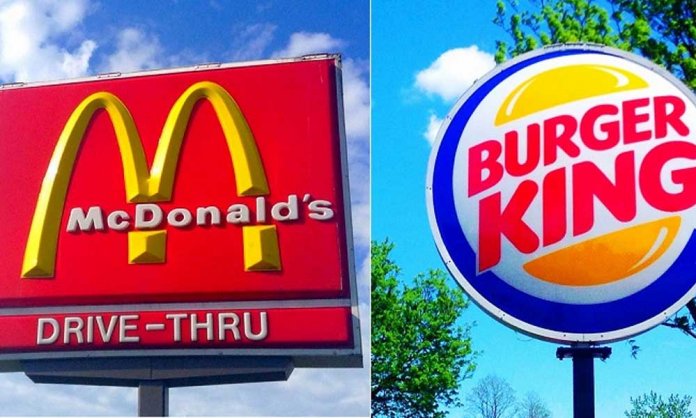 Brands are now actively taking down their rivals on social media, giving their followers, something to laugh at every other day.
A similar incident happened when Burger King UK took a dig at McDonald's alongside Kanye West in a savage tweet and Twitterverse is absolutely lovin' it!
It all started when Kanye West, the world-famous rapper, took to Twitter and decided to share his favorite eatery with his millions of followers.
McDonald's is my favorite restaurant

— ye (@kanyewest) November 4, 2018
10 Times Brands Turned Savage With Fans & Foes on Social Media
Many of the singer's followers enjoyed a good laugh at this fact and some also dragged in some food facts.
But Burger King found it as the perfect opportunity to troll one of its biggest rivals McDonald's, by beefing with Kanye West.
Burger King retweeted Kanye's Tweet and this 3-word savage reply literally broke the internet.
Explains a lot https://t.co/CalmlcD3eu

— Burger King UK (@BurgerKingUK) November 5, 2018
Taking the troll to another level, Burger King referred to Kanye's eyes as "still closed" apparently for choosing McDonald's as his favorite eatery.
eyes still closed I guess https://t.co/Z8pzojmDgb

— Burger King (@BurgerKing) November 4, 2018
Burger King and McDonald's, both being the world famous food chains have millions of followers around the globe. Let's see how McDonald's is going to get back at Burger King after this epic jibe.
10 Old Pakistani Food Brands That Millennials Are in Love With!
Stay tuned to Brandsynario for more updates and news!