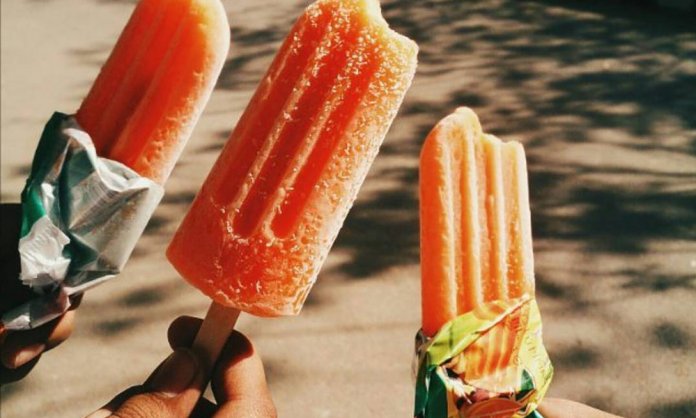 The current era belongs to fascinating people. You know the ones who think Snapchat is cool and Instagram is the new blog? Yes, we are talking about them.
Generation Z can be very picky about their choices. It can be hard to convince millennials, make them agree on something, and make them fall in love with a particular brand or product.
Let's discuss exciting Pakistani food brands that have ruled our hearts for generations. These products are so fresh; even the millennials couldn't help but adore them.
These evergreen food products that will remind you of your childhood as they have remained like a constant, generations after generations.
Pakola
This ultimate bright green drink is loved by Pakistanis living across the world. The delight of spotting Pakola at a foreign restaurant is something that only an overseas Pakistani can relate to. The brand was launched on 14th August 1950, and since then it has been ruling the hearts of Pakistanis.
Though Pakola has also seen its tough days, fortunately, the brand survived the struggling phase and made a comeback better than ever. Millennial or not, you aren't a true Pakistani if you don't love Pakola.
2. Top Pops
Everyone born in the 90s loved these puffy, cheesy corn chips, which were sold for rupees 2 at that time. The packet came with a free whistle inside that our parents kept hiding from us. For some time, the manufacturers discontinued it due to the rise in prices of corn and plastic wrapping, but later in 2009, a rupee 5 Top Pops pack was launched.
Of course, most of the 90s born are Top Pop fans, but the oddly-shaped, finger-staining chips can't be ignored even by the millennials. One can't imagine a bus ride to a picnic spot without Top Pops, especially when they are available now at various supermarts in family packs.
3. Frooto
Can you even imagine going to Tariq Road or Gulf and not have Frooto? Frooto and chana chats are lethal combinations everyone must try.
You can imagine the popularity of the drink by the fact that for a long time people would refer to any other juice pack as Frooto only. From our school lunch boxes to our trips to parks as kids, Frooto accompanied us everywhere. Love transferred to the coming generations. Nothing makes us prouder than seeing younger people choosing Frooto over any other drink.
4. Cocomo
Eating Choco Chums is one of the fondest memories of our childhood. The yummy, chocolate-filled biscuits were everyone's favorite. In 1996, Choco Chums were rebranded and launched as Cocomo. Since then, everyone's been saying "Cocomo Mujhe Bhi Do."
5. Potato Sticks
Honestly, Potato Sticks are just the best. They bring to you just the right amount of crisp with salt and pepper. It's one-of-a-kind, the tangy and spicy flavor has been ruling the hearts of Pakistanis of all ages.
6. Prince Biscuit
Though the size of Prince Biscuit has almost reduced to half honestly, this chocolate cream-filled biscuit is hands down the best chocolate sandwich ever. As kids, we remember twisting and licking the chocolate and then eating the rest of it. That's how all the kids eat even now.
7. Slims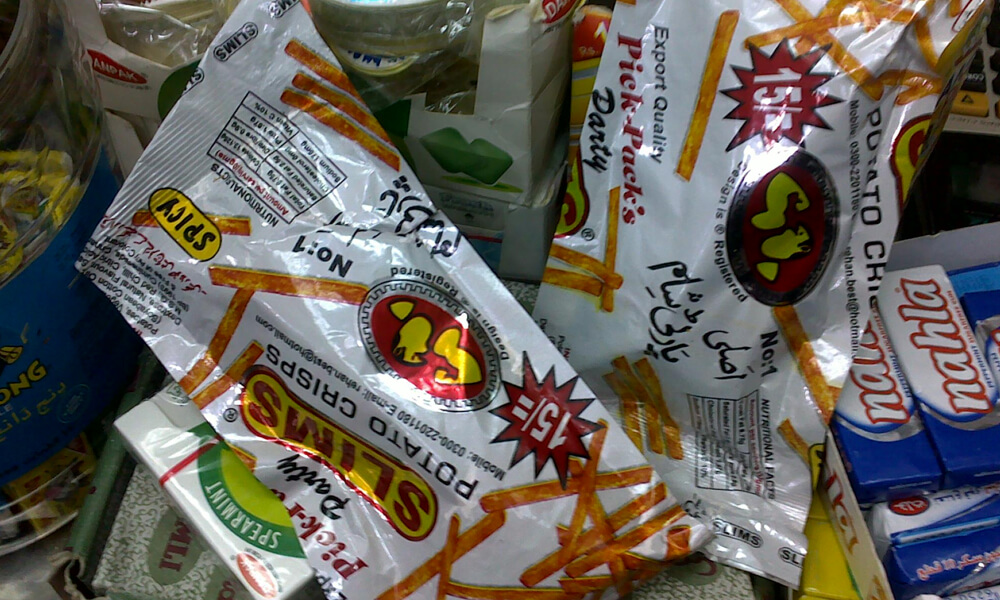 No one in the country can ever resist this extremely desi, Pakistani pack of chips. Can you even imagine having 'anday wala soup' or 'khaousay' without slims? You obviously can't avoid the spicy feel that they leave to your tongue as an aftertaste.
8. Jet Sport
As kids, these delicious orange ice lollies were a favorite even though we sometimes had to deal with a sour throat later. These tangy lollies were rebranded as Paddle Pop Jet Sport later by Walls, and just like our childhood, our freezers are still loaded with them during Summers. The low-calorie Lolly is a hit among the millennials, too, for obvious reasons.
9. Rooh Afza
Millennial or not, you can't survive Ramadan in Pakistan without Rooh Afza. The 'Mashroob-e-Mashriq' is a family favorite. Mix it with chilled iced water and lemon or have it with milk, either way, you end up feeling refreshed after having it.
10. Shan Biryani Masala
Come on, who are we kidding? As kids, we saw our mothers making biryani with Shan Biryani Masala. As adults, we make biryani from Shan Biryani Masala.
You need biryani now and then as a Pakistani because the craving is real, and no one can avoid it. Biryani and Shan Biryani Masala are synonymous with each other. The millennials probably thank the manufacturers for this little pack filled with flavors.
Do you think there's anything else that the millennials love? Let us know with your comments.
Stay tuned to Brandsynario for more news and updates.