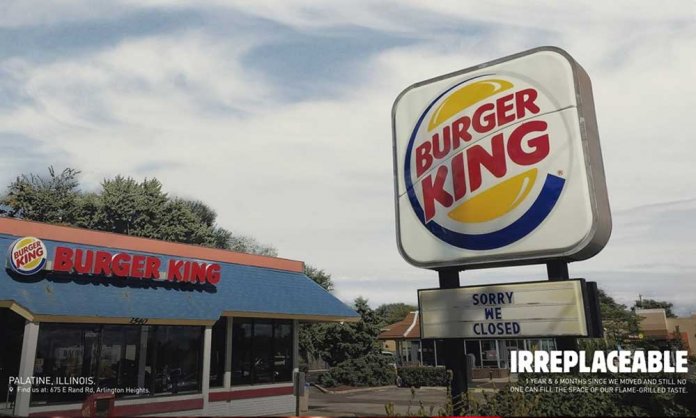 Founded in 1954, Burger King is the second-largest fast-food hamburger chain in the world and the original home of the whopper.
The brand has franchises all over the world and claims to be irreplaceable. Burger King shared images of its closed restaurants in various sites and challenged how no one could fill the space of their flame-grilled taste long after they had moved or relocated.
Would another restaurant highlight its negatives by sharing pictures of their closed branches?
We'll not sure about others but Burger King was surely confident about its place in the market. Otherwise, why would a brand share pictures of a closed outlet that is often associated as a negative image?
Most of the times we will only come across images and pictures of new ventures and progress.
Take a look at the pictures:
While some were quick to applaud and admire, others mocked the brand saying that it's probably because they chose the worst location in the first place.
Some even joked about Burger King still owning the shutdown locations. "Assuming it's their property. So if you close it, why will someone make a new shop there? It's their property," wrote a Facebook user.
What are your thoughts? Comment and let us know.
Stay tuned to Brandsynario for more news and updates.
2020 Nissan Rouge Commercial Shows What One Needs to Drive in a 'World of Distractions'!