Pakistan is ranked the highest in Asian countries when it comes to breast cancer. A disease that can be treated 99% of the time, in Pakistan, it has a mortality rate of more than 33% because of not being detected early. Hence, it is incredibly important for anyone with influence to spread Breast Cancer Awareness. Here is where Pakistani brands come in and some of them have been playing their part. Let's take a look at some of these brands and their efforts.
Read More: Reduce Risk Of Breast Cancer: 5 Healthy Habits One Should Follow
1. KFC
The fast-food brand that is loved by many in Pakistan also played its part in spreading breast cancer awareness like every year. In 2020, it conducted a live session on social media where people could send in questions about the illness and get them answered by a doctor. This year, they took to social media to tell people they NEED to get checked. Conveying information is something you can do only for so long. With the statistics on the rise, its time to get people diagnosed.
Breast Cancer is a common disease amongst the women in Pakistan.

If you feel any symptoms, get it checked immediately. 🎀#BumpForZeroLumps pic.twitter.com/gyrCT18zNO

— KFC Pakistan (@kfc_pk) October 10, 2021
2. Dawlance
The electronics brand, Dawlance also registered its effort in directing people's attention towards the cause. They showered their head office in Karachi in pink light, the colour that has become associated with breast cancer awareness.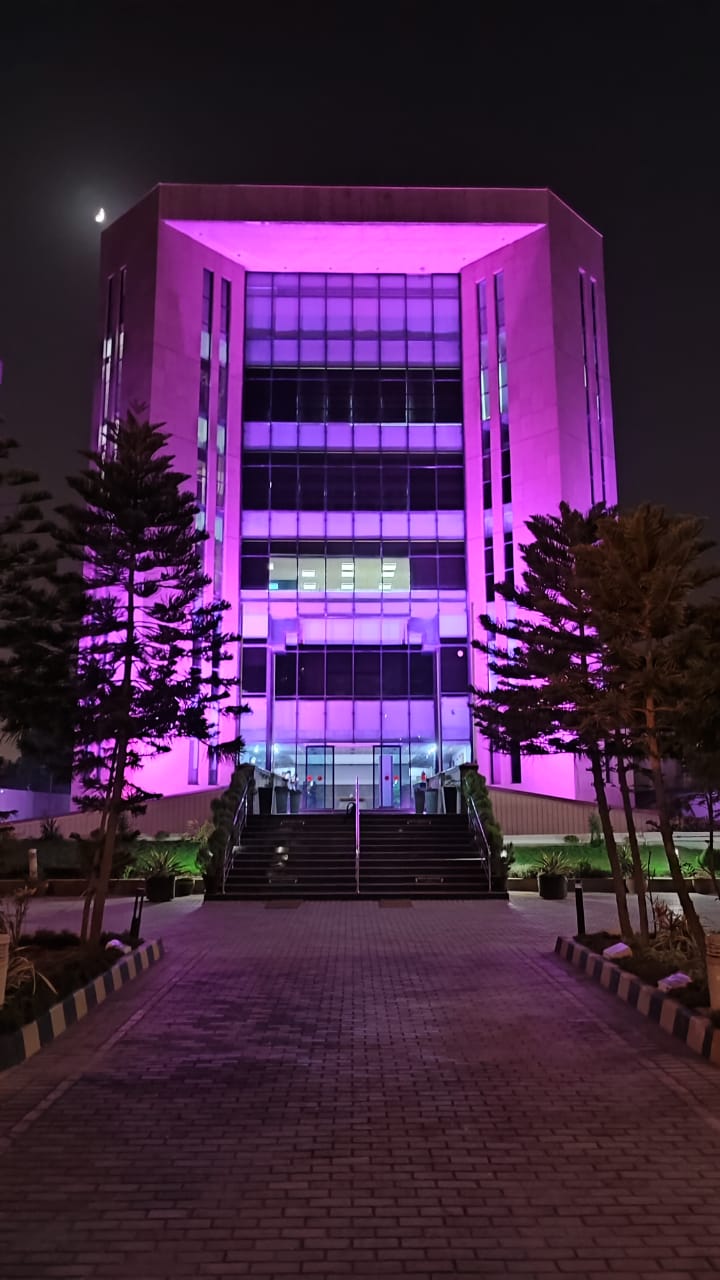 Pearl Continental
Pearl Continental Peshawar lit up in pink to acknowledge the danger of breast cancer. When a huge building goes pink, it is bound to get the attention of people who would look up the reason. Just maybe this would lead to people being convinced to get diagnosed. And as you know, early diagnosis will lead to early treatment.
3. Bank Of Punjab
Just like PC Peshawar, the Bank of Punjab also celebrated Pinktober, the month dedicated to Breast Cancer Awareness. Not just for the customers, but realizing the importance of the issue, they decided to run the awareness campaign in-house as well. Hence, while a customer or a potential customer might see the pink light washing over the buildings, they laced the offices with pink balloons too.
4. Ufone
As part of the awareness campaign, Ufone lit up its tower located in central Islamabad.
Pinktober: Ufone pledges support to foster awareness on breast cancer https://t.co/x7Syek9gx7 TECH AND TELECOM

— Taaza Taren (@TaazaTaren) October 9, 2021
5. Sindh Bank
While the whole of October is dedicated to Breast Cancer awareness, Sindh Bank decided to go a step further. The bank celebrated 8th October as Breast Cancer Awareness day. They decorated the entire office in shades of pink.
Read More: 5 Breast Cancer Awareness Campaigns That Are Thought Provoking
October is not over yet. Hopefully, more brands will join in on the conversation. And a year from now, we will see positive changes in the stats because if the disease is curable then it means we can save thousands of lives.
Stay tuned to Brandsynario for the latest news and updates!