Cancer is frightening. Most of the time, it ends up taking lives. But that is because most cancer types are not treatable. The one treatable type is Breast Cancer if caught on time. The last phrase is the most crucial part here.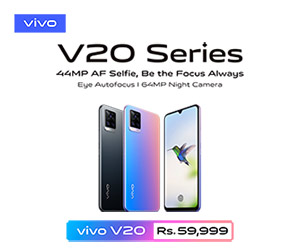 Pakistan is unfortunately home to almost 50% fatalities when it comes to this cancer. And it's all because the tumor is not detected on time. Women are not aware of how they can catch it themselves or when they should consult the doctor. And so campaigns promoting awareness of this topic become all the more critical.
Breast Cancer Awareness Campaigns
1. Grab Life By The Boobs
In 2019, a charity in the UK launched a campaign with 'Grab life by the boobs.' The campaign targets the youth and encourages them to get tested regularly. Mostly, this cancer happens in later years of life, but that doesn't mean it cannot happen to young women. And if women form this habit of getting tested regularly, they might not even have to go through the extreme ordeals, and it will be caught early.
The ad has an optimistic tone, very different from the somber tone expected from such topics. And this is because it embeds the idea that one has to fight with rigor and strength and prepare for this war early on.
2. Check It Before It's Removed – Breast Cancer
Do you know what gets your attention? What you believe you will miss out, that's what. Pink Ribbon Foundation released a campaign 'Check it Before it's removed/deleted.'
Now the campaign involved some people exposing their naked breast. And the charity foundation moderators had to delete them due to censorship. But the idea behind this campaign had a dual meaning. It meant that women should check themselves now, or else they will be removed, and they wouldn't be able to do anything about it.
3. The Soap With A Lump
Unilever has taken an exciting and genuinely thought-provoking approach. They have added a lump on a Lux soap. Every time the women wash their hands, their hands will feel the tactile bump on it. It will remind them that they need to check themselves or go for their regular checkups. The ad is educative, sensitive, and innovative, and it shows how much thought the brand has put into the matter.
4. Your Man Reminder
This ad is not only funny but goes past one stigma and one stereotype. So the issue is that Breast cancer targets women. At most times, breast cancer awareness videos are made by either boring-looking doctors droning on the toping or exposed women giving a tutorial on how to check themselves. And watch the latter videos attracts attention in public. I am not going to lie how awkward I felt when I was researching at the office where the male staff is present.
But what if a man does it? Rethink Breast Cancer; a foundation decided to test this theory and made an ad featuring shirtless and hot men giving a tutorial about breast cancer concerning their own body. The video crossed 7.5 million views on YouTube.
5. Everyone can help someone – Breast Cancer Survivors
It is simple and yet moves you to the core. This ad is about women, survivors of breast cancer, and their journey of how they coped with it. They shared their journey of how they found out about not just cancer but also their supporters who helped them in these challenging times. When you listen to first-person stories, you connect to them, and they touch you at a completely different level.
These five campaigns for the topic are certainly not the only campaigns, but they sure grab the attention of the viewer. They remind the viewer of not only what awaits them if they do not take notice, but it also reminds them what awaits their loved ones if they ignore themselves.
Stay tuned to Brandsynario for the latest news and updates!