Have you scoured the internet recently? If you have, you will know about the recent Pizza Hut controversy. If you have worked at a brand, you will know how particular the bosses are at everything before rolling any kind of message out. This recent controversy further strengthens why they need to do that. Because once ou mess up, the people will be ready to use it to their advantage.
What happened though?
Recently, Pizza Hut conducted a campaign that promised a reward. The reward was supposed to be 1 XL Pizza, 6 garlic breads, and 1 Coca-Vola. But when the reward recipient contacted Pizza Hut, they took an informal tone and said that the recipient will just get the pizza and that too, large.
Infuriated, this Pakistani took the screenshot and tweeted it. The caption read: "Will take 2 weeks? Large only? Forget it, keep your pizza man…"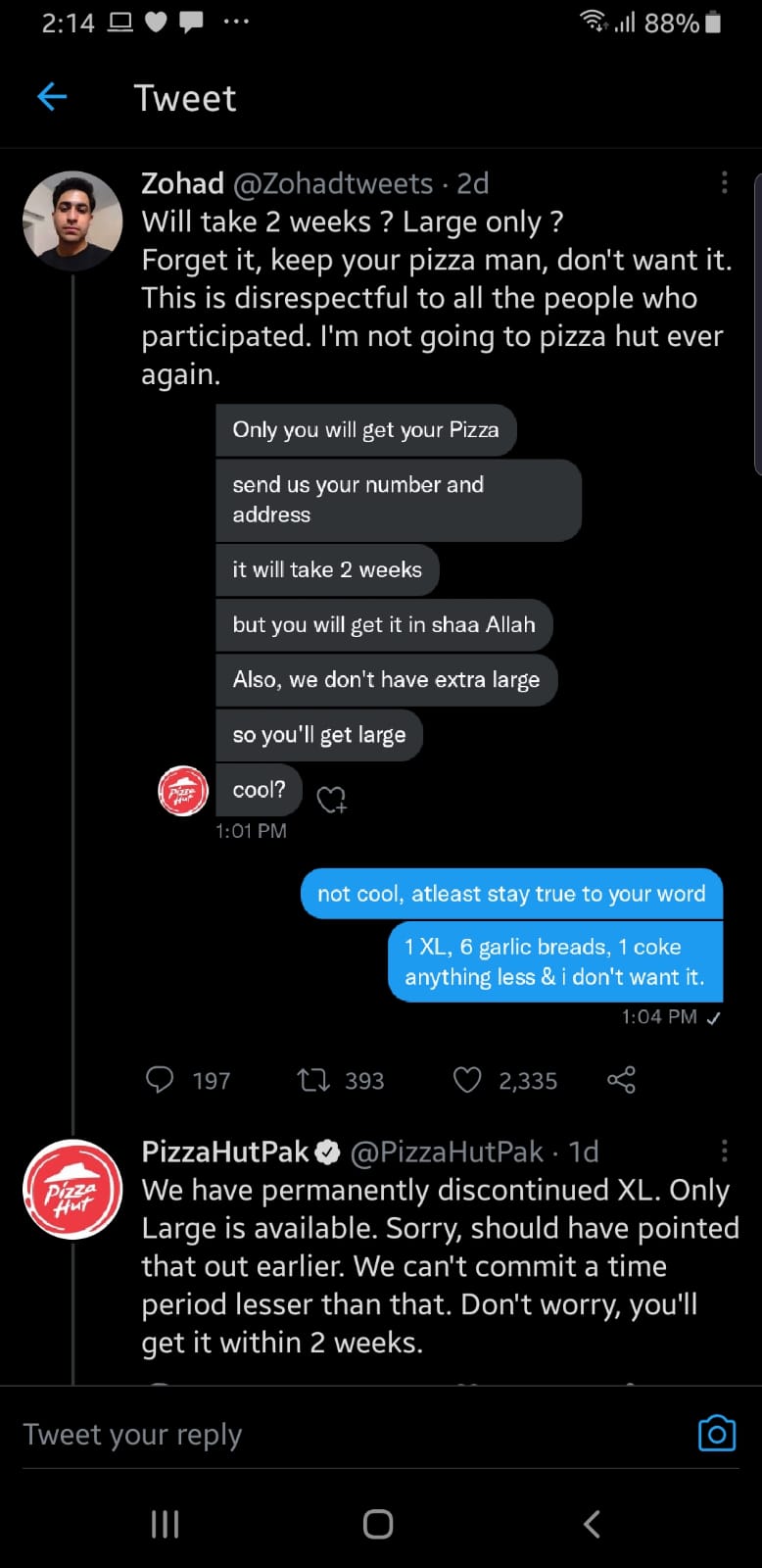 He might not have gotten too much attention but when Pizza Hut's official handle replied to the Pakistani, he was bound to get eyeballs.
Brands trolls Pizza Hut
Brands jumped in to troll Pizza Hutt and to cash in on the hype as well.
Dipitt Official retweeted Zohad's angry tweet saying that they would love to send him sauces because they were the 'real deal'.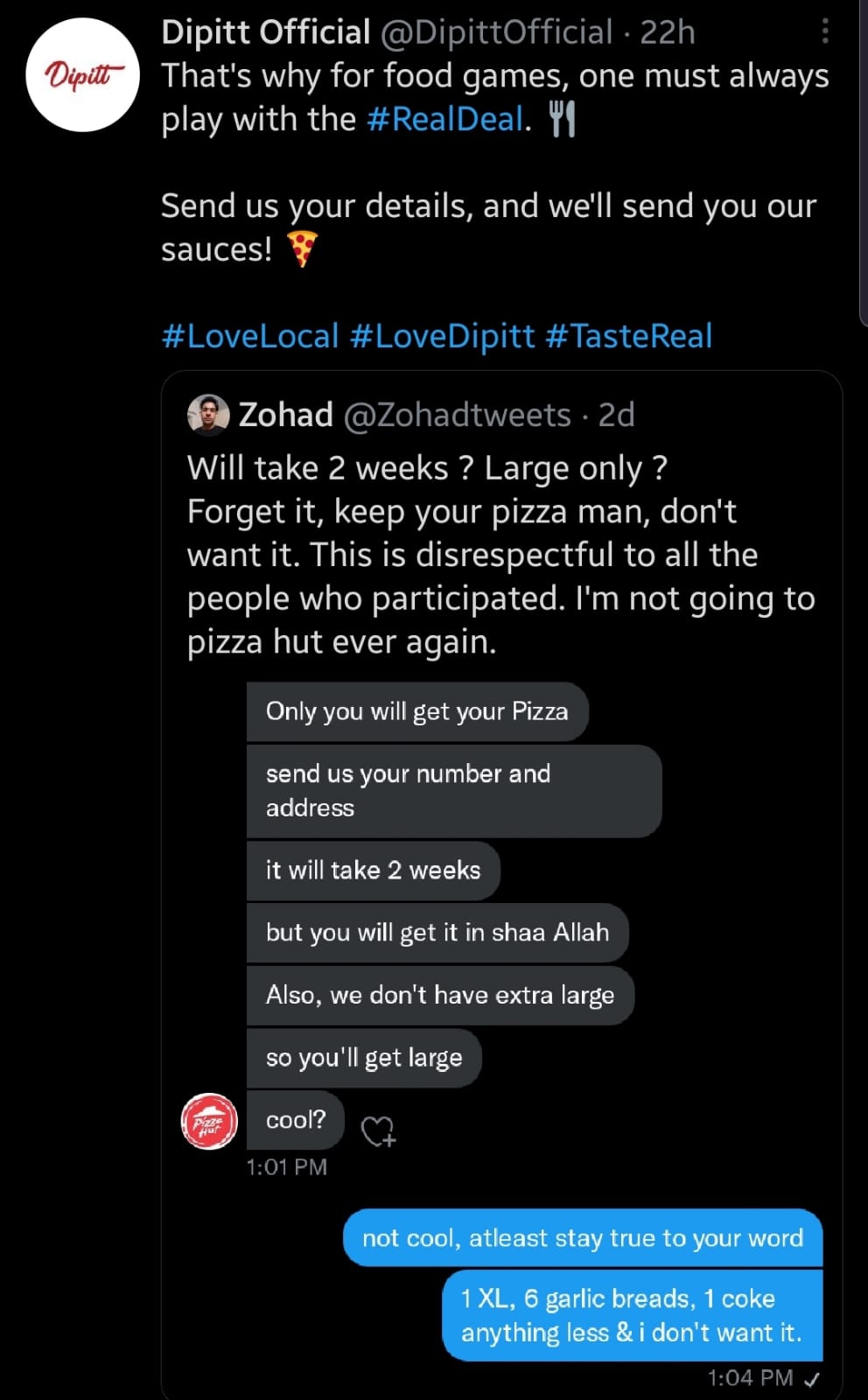 Artioology also tweeted that if Zohad was in Pakistan these days, they would sent him a hand painted pizza on a canvas.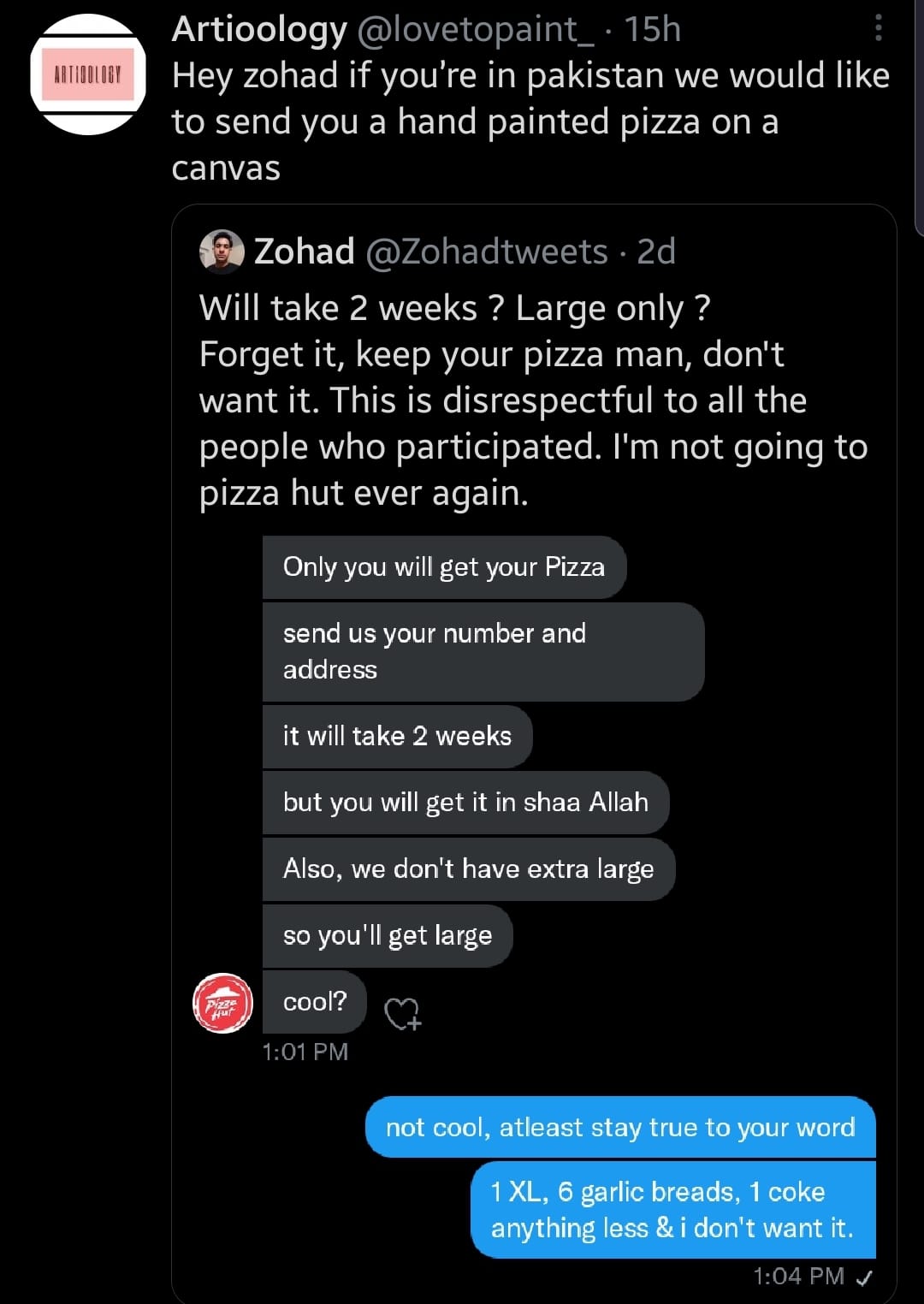 Vaporwavecompany hopped on to the bandwagon as well. But they brought in creativity too. Using Zohad's emotions, the brand said that they could send a disposable vape to smoke away the anger.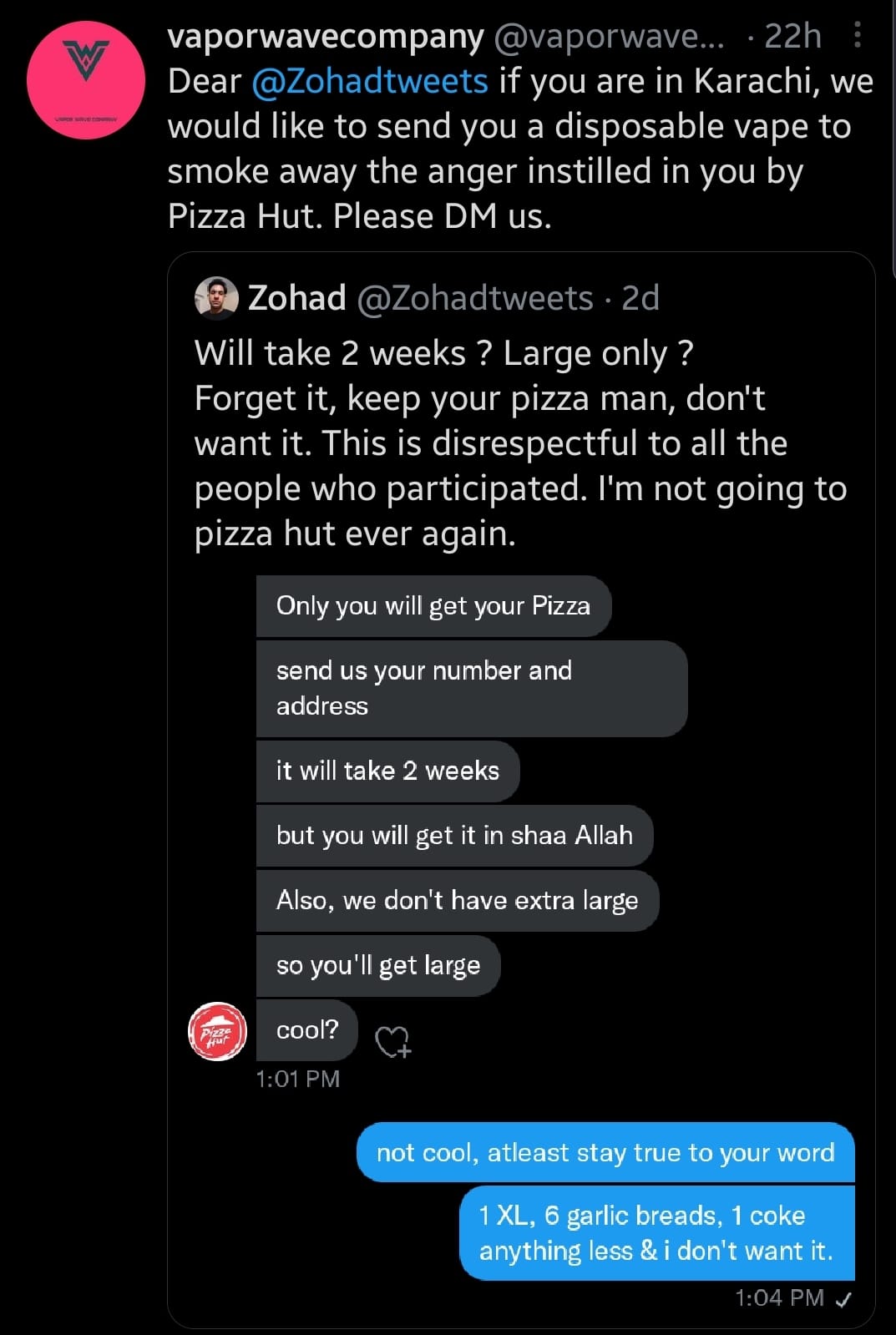 Seeing the negative publicity, Pizza Hut thought to salvage the situation only to spiral it further out of control.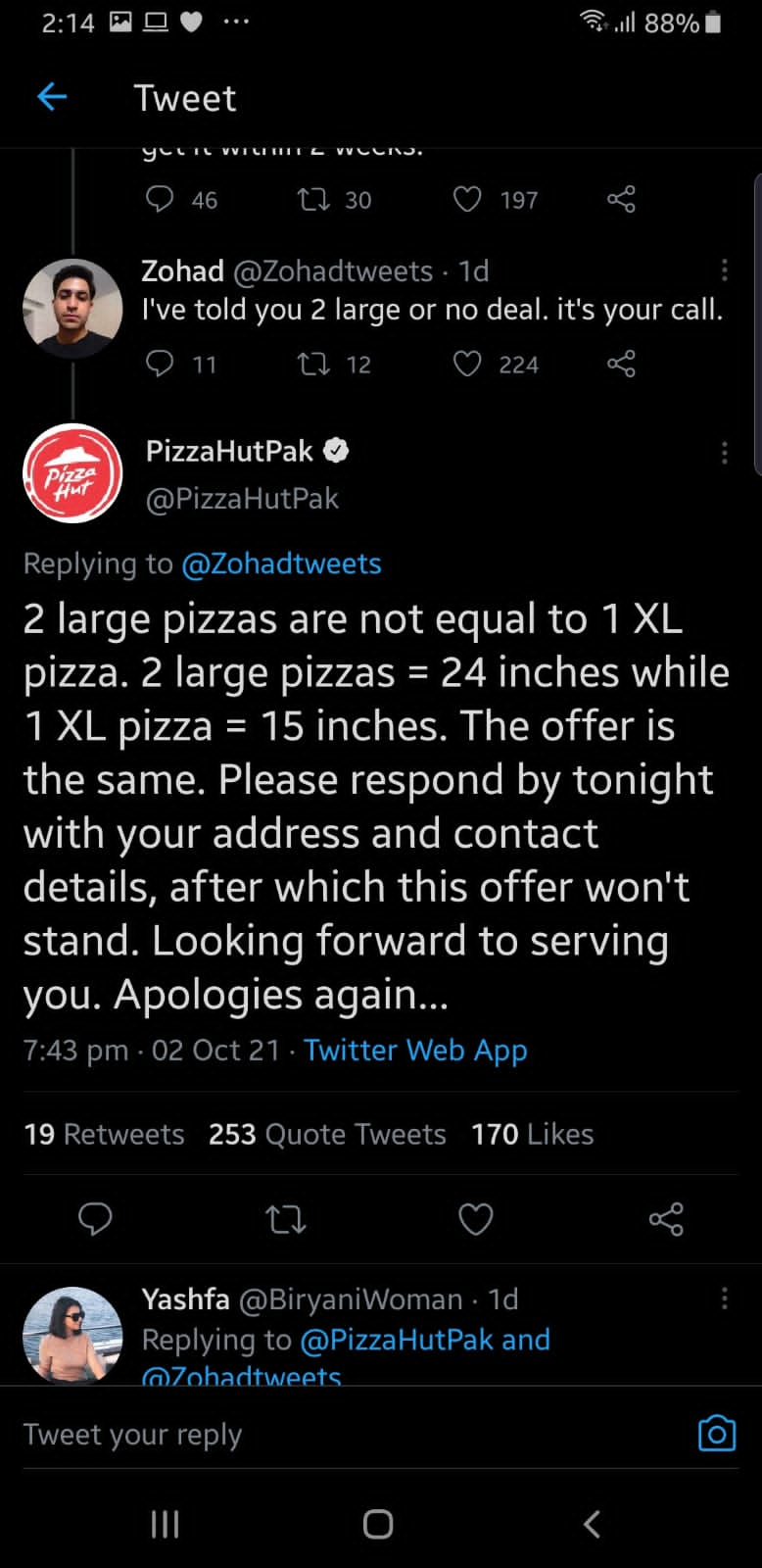 Netizens jump in
It was the netizens' turn to take the lead now. In place of Zohad, they decided to respond which was clearly a rude tone.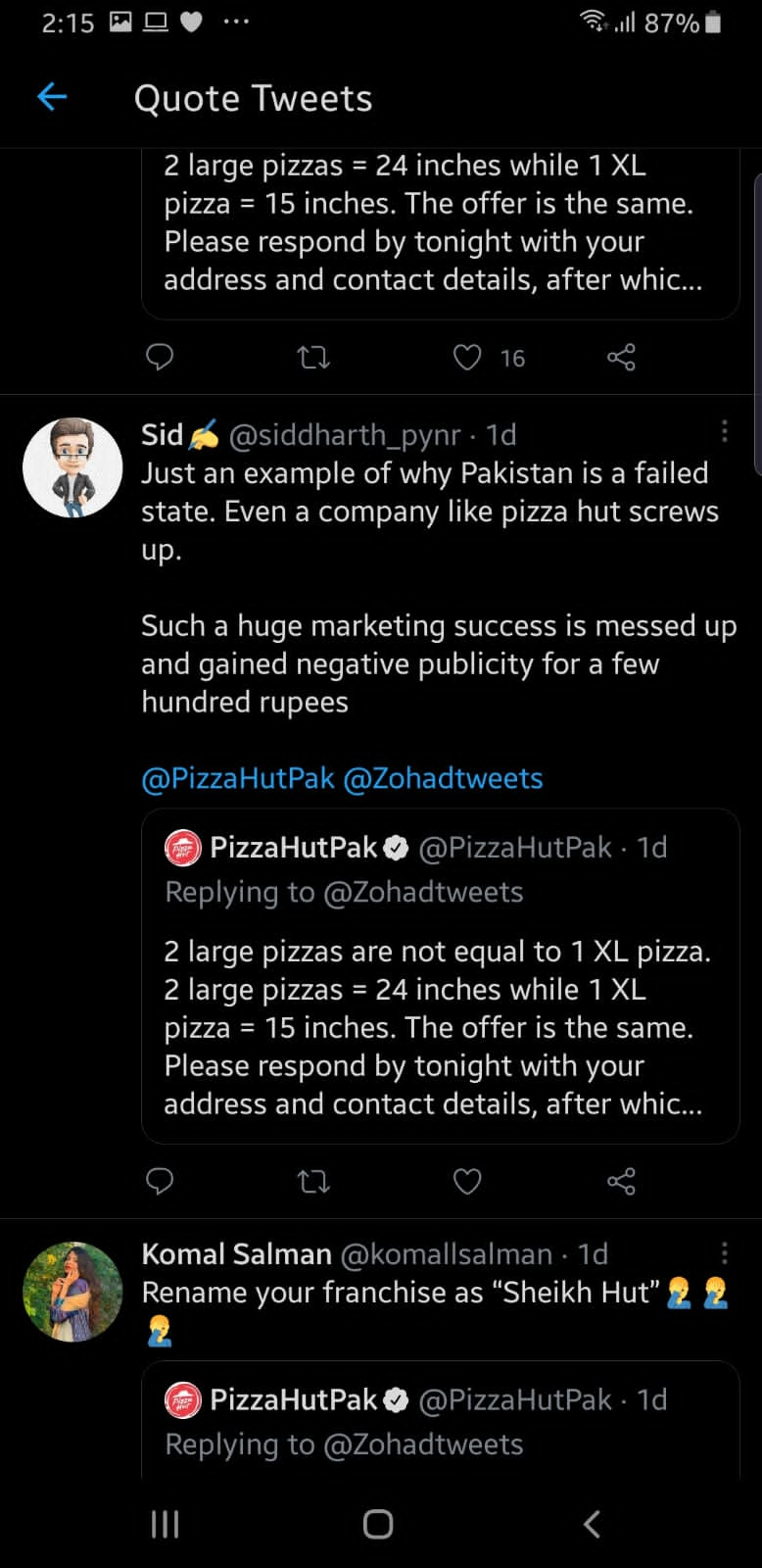 Domino's loyal users beckoned their brand to join in on the conversation too.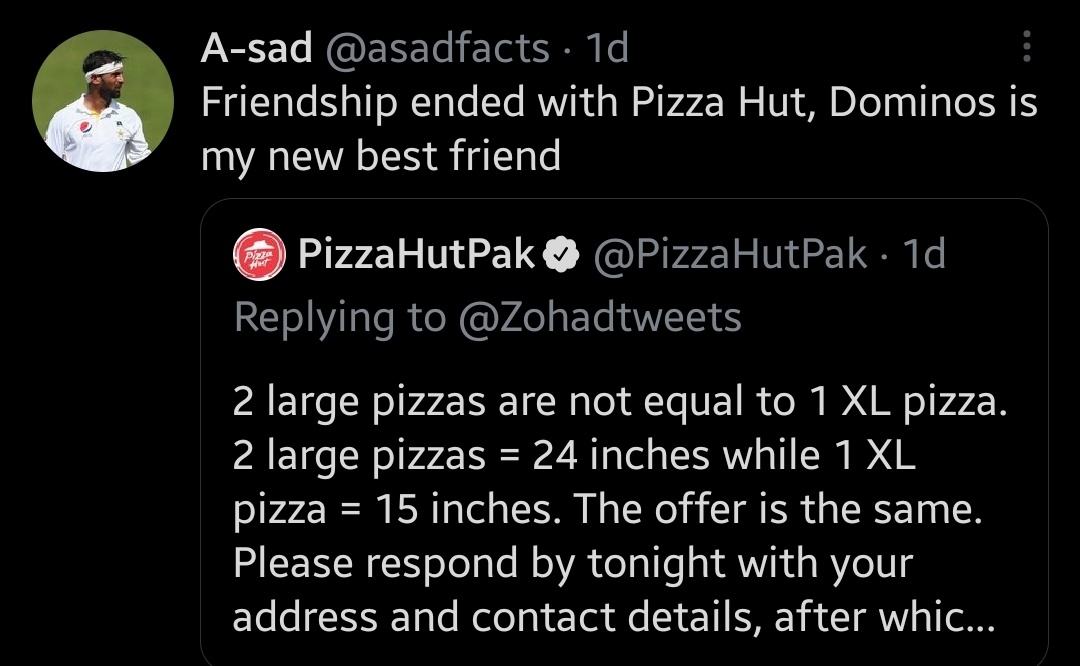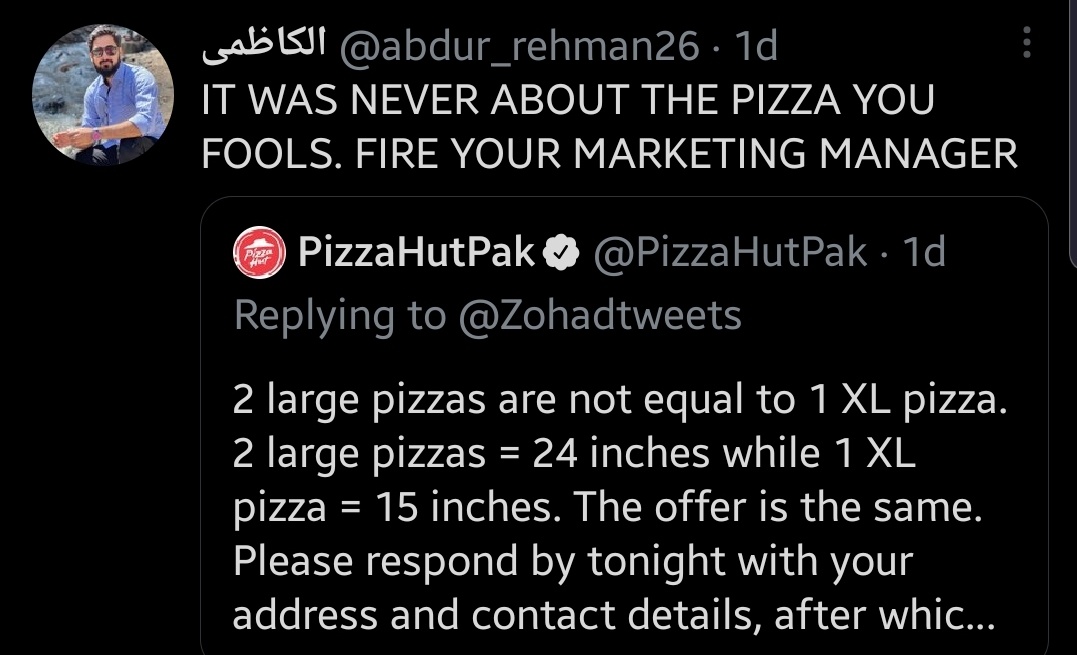 Math was never the forté but this tweet is making me delve further into the mysteries of the discipline.
Read More: Olper's Reveals the Truth behind Packaged Milk Controversy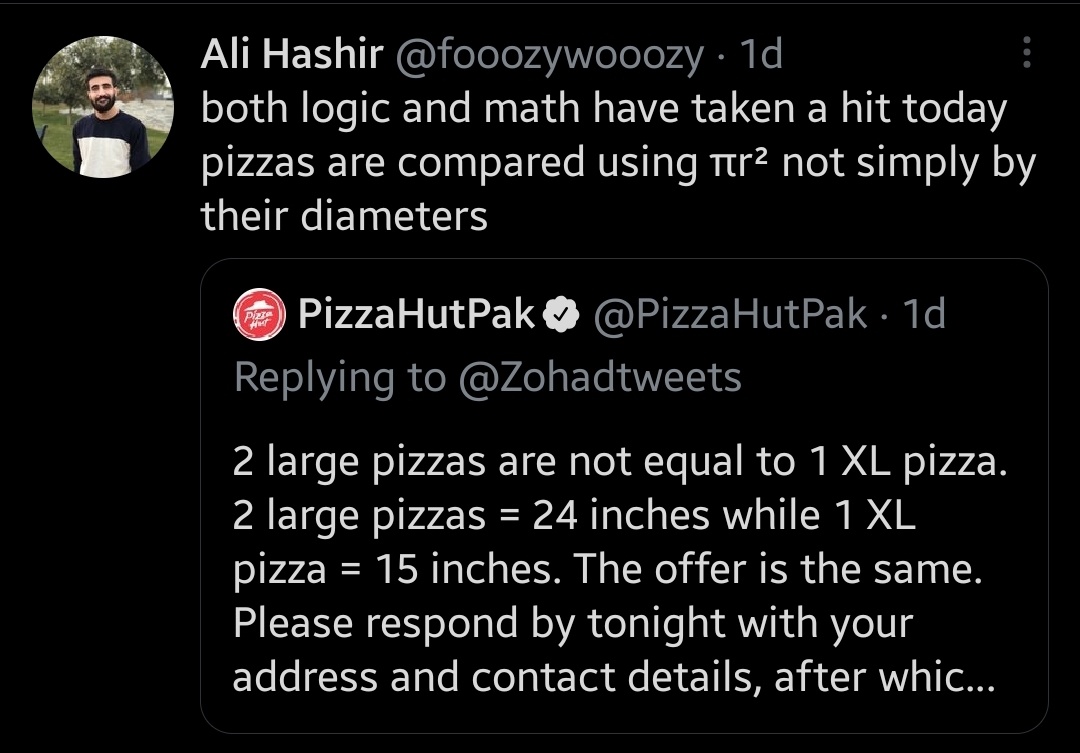 Pizza Hut could have handled it better starting with the tone. But reading the thread was fun for sure.
Stay tuned to Brandsynario for the latest news and updates!