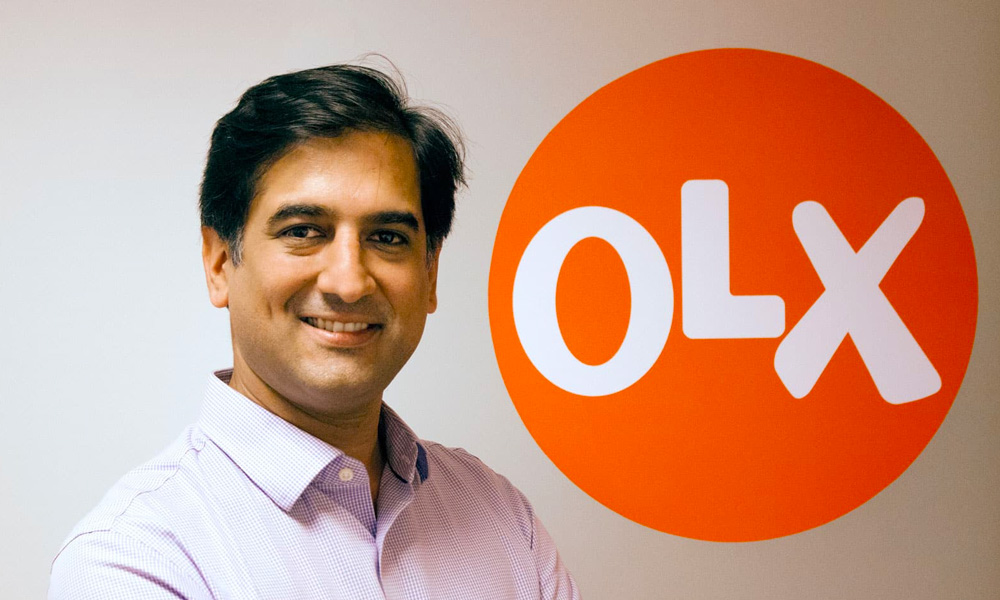 E-commerce in Pakistan has really taken off. Where people earlier were suspicious of buying or selling online, now they don't hesitate to exchange items worth thousands. Websites like OLX have had a major role to play in changing the mindset. The ease with which people can buy and sell, is perhaps the leading cause. Brandsynario got a chance to talk to Bilal Bajwa, Country Manager of OLX Pakistan, to better understand the functioning of the website.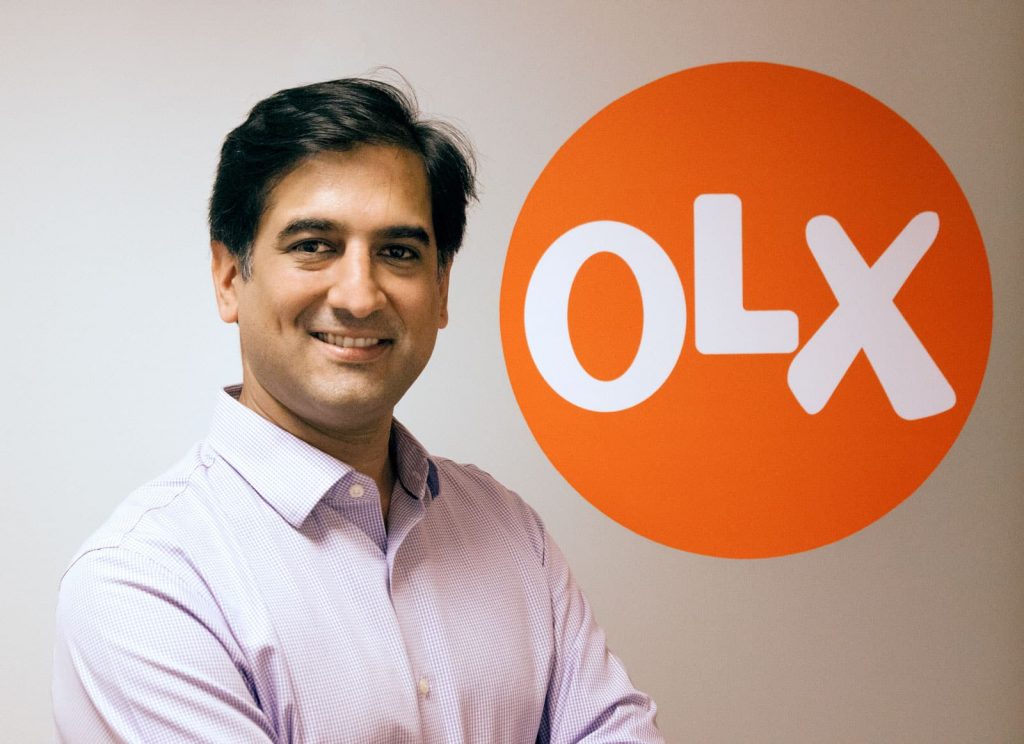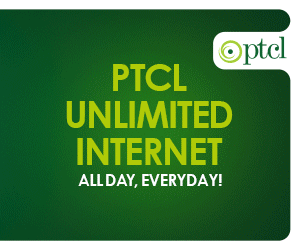 Q1) When did OLX begin operations?
OLX was founded in Argentina in 2006.  In 2010 it was acquired by Naspers, a global internet and entertainment group and one of the largest technology investors in the world. In March 2012, OLX started building its brand and launched the tech platform.
Q2) When was OLX launched in Pakistan?
In 2013 the first OLX TVC was launched in Pakistan. In August that year, OLX Pakistan hired its first employee and in Sep 2014 a new OLX app was introduced for the Pakistani community. Keeping in mind the safety and security of its users, OLX launched user verification through one-time password (OTP) in October 2015. Bilal Bajwa was appointed Country Manager in April 2016 as the company started to expand its on-the-ground operations. In September 2016, our Customer Services operations were established in Karachi, Pakistan with 25 agents. These agents work to improve user experience on the platform. OLX Pakistan set up its first office in Lahore in November 2016 following which the Lahore team has grown to 12 individuals.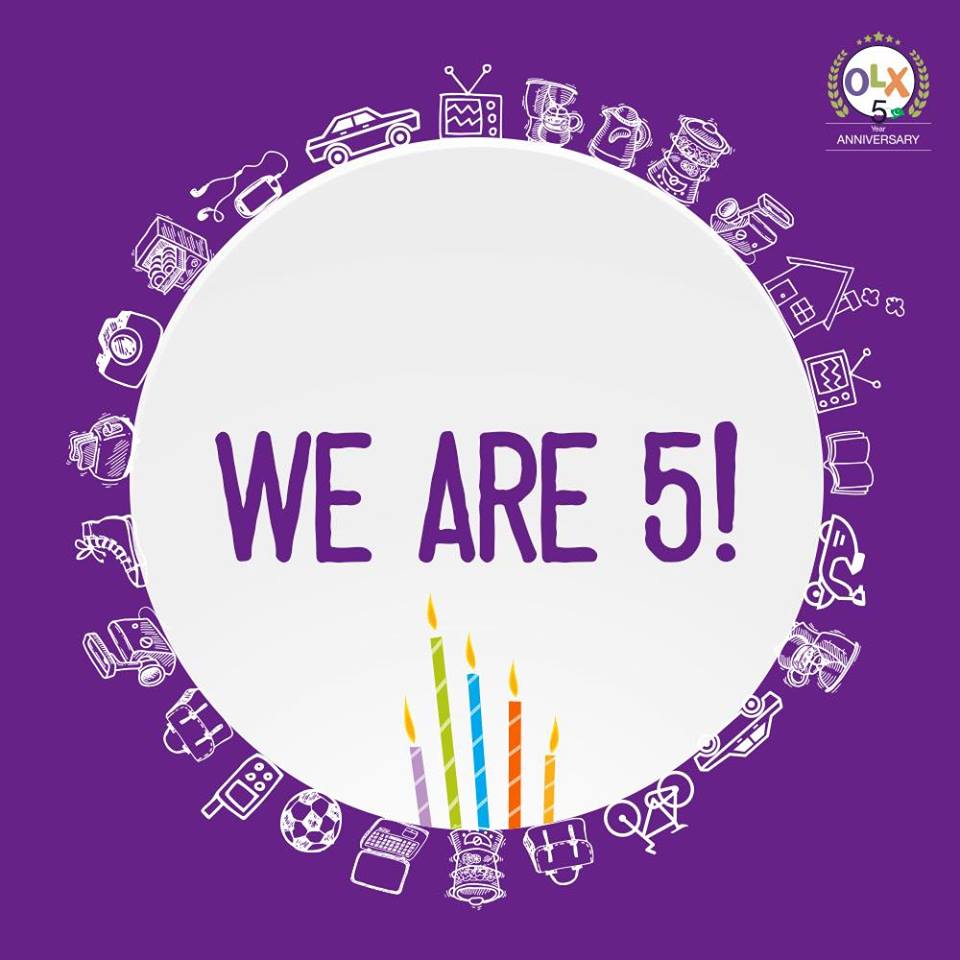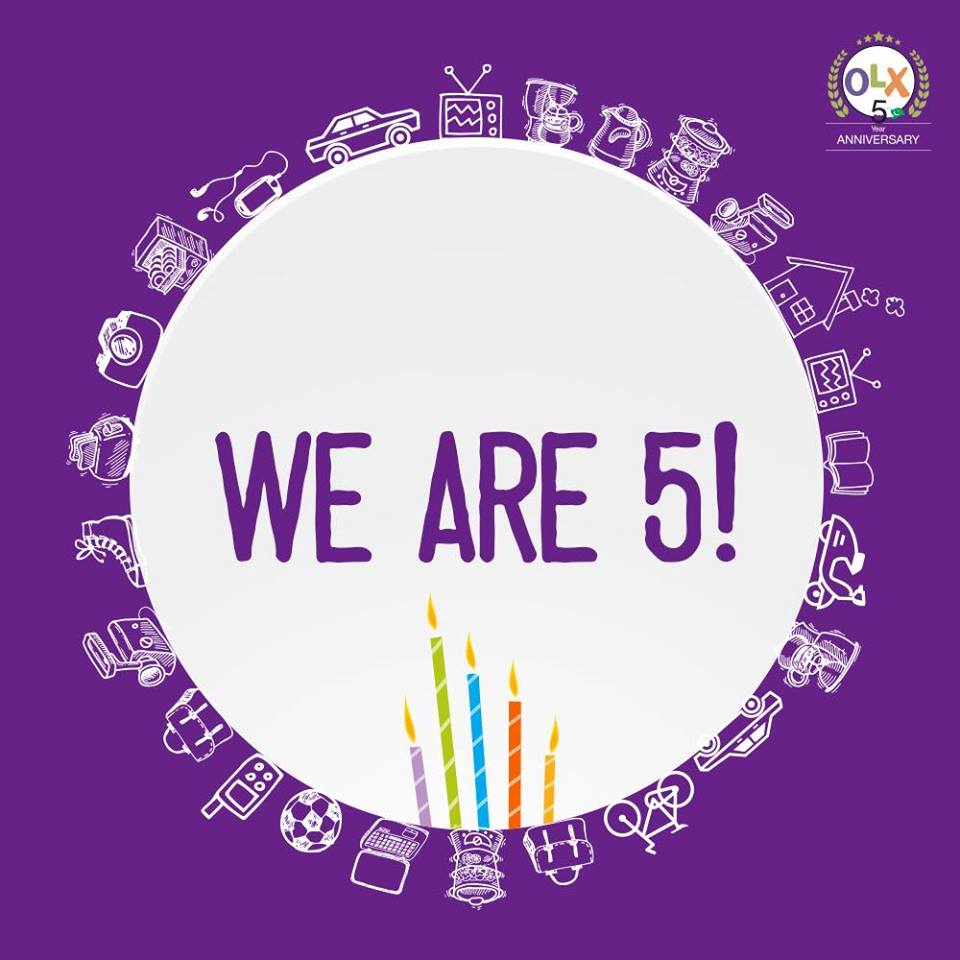 Q3) Where is OLX today in terms of growth? Since it started, what level of increase have you seen in online shopping?
OLX is Pakistan's 1st and No.1 online classifieds marketplace in all categories. After launching its first TV Commercial in 2012, OLX Pakistan has grown to become the leading online classifieds platform in Pakistan. The brand growth was fueled by heavy marketing investment in Pakistan which was well complemented by the love of Pakistani people who adopted the use of OLX in selling and buying things from cars to furniture, property to mobiles, electronics to pets and a variety of other categories.
The OLX app continues to be the number one classifieds app in Pakistan with 9000+ daily app downloads. As of March 2017, OLX receives daily traffic of 500,000+ buyers and sellers creating 20 Million page views every day, 26,000+ new ads and 17,000+ unique sellers. This is significant growth when compared to numbers in 2013 with a 200% growth in ads and 160% growth in sellers. People from over 118 cities in Pakistan use OLX and over 50,000 conversations take place between buyers and sellers ever day. Today, an ad is posted on OLX every three seconds and 70% of these ads are able to find a buyer within a week.
Q4) What are some of the biggest accomplishments of OLX to date?
OLX has provided people from all segments of the society the opportunity to interact without any barriers. This has led to the development of a transparent and liquid marketplace that serves an underserved sector of the economy. It has made it possible for goods to be made available at a price-points that were previously unthinkable.
Simultaneously, OLX has brought in millions of dollars worth in investment to Pakistan and provided employment opportunities for the local talent. It has helped develop the tech ecosystem of the country by educating the masses.
Q5) What were some of the biggest challenges you faced early on in the business?
Pakistan is a population of more than 200 Million people. Internet penetration and audience maturity were one of the key challenges that we faced during our launch i.e. 5 years back. With the advent of 3g/4g, the Internet is now getting widely distributed which is fueling the growth for all internet and technology brands.
Q6) Where do you see the organization in two years? 
A new and improved mobile app, continuous improvement in our user experience, a larger and more inclusive OLX community, and most importantly the launch of featured ads which will allow our users to sell 3 times faster. We will be improving our user verification and ad search criteria in the coming year along with making our property and cars vertical more specialized.
Q7) How successful is Pakistan as a market?
These past five years have been both exciting and challenging for us. The Pakistani market has proven itself to be one of the most receptive audiences to adopt new trends.
Pakistanis — unlike those in other markets — have tons of used things lying in their houses. Estimates suggest that such used goods in Pakistan are worth more than Rs. 14.44 billion.
This is where OLX comes in and plays a role. If there's an item that's not in use anymore, we help the owners sell it at a competitive price. Hence OLX provides the middle class an opportunity to easily sell unwanted goods and make money from them.
OLX has been contributing positively to the economy of the country by recycling wealth among communities and generating employment opportunities for both men and women. Through our platform, individuals are gaining access to additional income while fulfilling their dreams of acquiring things which were not accessible to them otherwise.
Q8) How does OLX compare to other similar ventures in Pakistan?
OLX is the only horizontal classifieds website in the country meaning it deals in a wide range of product categories. It is also the #1 marketplace and #1 app in shopping category with 500k people using the platform daily. OLX is almost 3x bigger any of its vertical competition present in autos and property. Our scale allows us to serve entire Pakistan effectively and it greatly improves the response rates for ads posted on our platform.
Q9) Security has always been a concern for consumers who wish to purchase second-hand items online, how does OLX make sure that the customer receives the product they have requested for without having to worry about frauds?
OLX is a platform which provides buyers and sellers a contact point. OLX does not participate in any on ground transactions. Users are continuously educated about how to do safe transactions within public places.
A dedicated team of 25 of professionals constantly keep an eye on advertisements at all hours of the day. To ensure the validity of mobile numbers used to post ads, we enforce OTP mobile verification on all such users.
We are also actively communicating with FIA Cyber crime unit for information sharing so that our platform can be safe.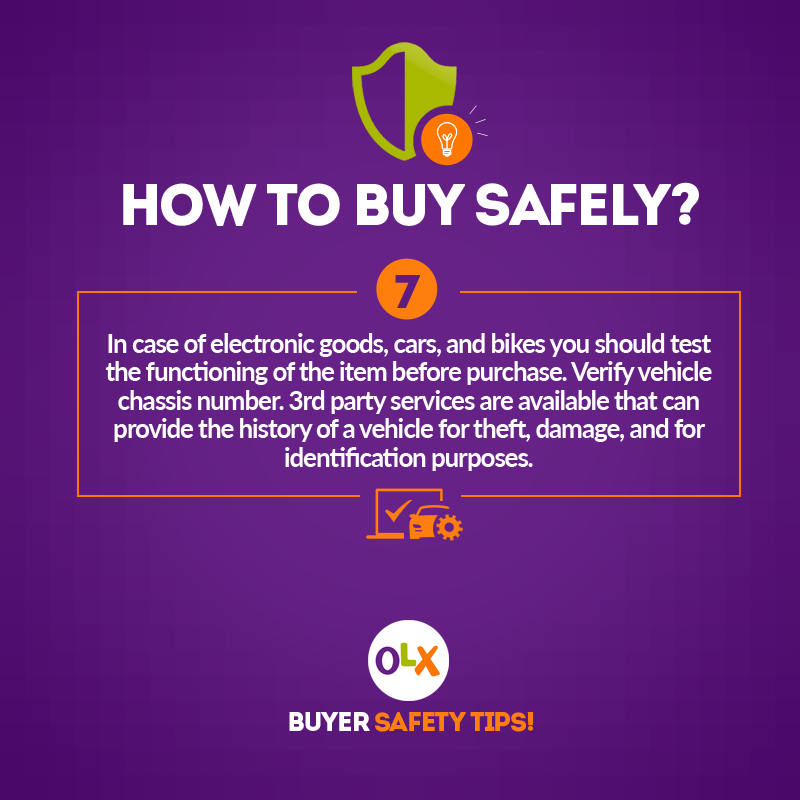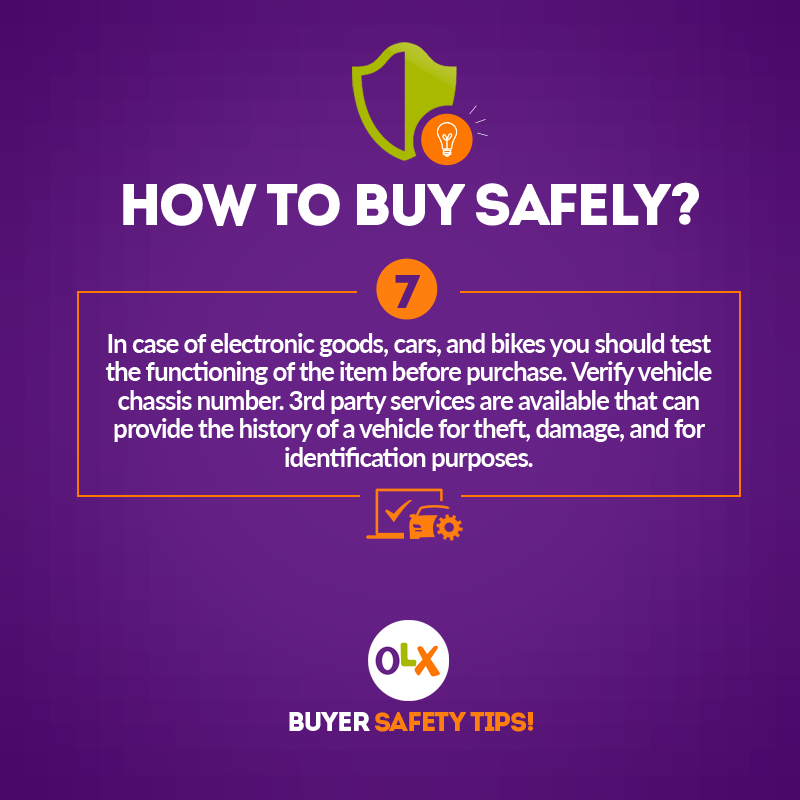 Q10) Which age group is most active on your portal?
A typical OLX user would be male aged between 18 to 35 years but it varies by category. Overall, we are for all Pakistani's and for segments of the society and we see this in our data and profile of the users.
Q11) Which item is most sold and purchased through your website?
Mobiles.