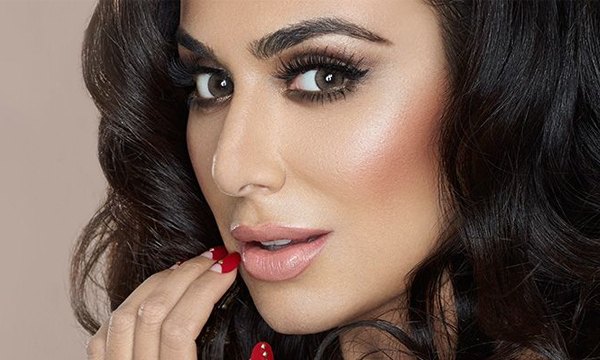 Did you know the very popular 'barely there' makeup look requires the use of a number of Makeup products to appear so flawless? If you can't tell your primer from your concealer, you my friend have come to the right place. Follow the top Makeup Artists on Instagram to learn the easiest way to apply makeup.
Huda Kattan
The very popular Makeup Artist is now also a successful business woman thanks to her newly launched makeup line. Her lip colors and false eyelashes are immensely popular. Her stock at Harrods sold out within hours of being launched.  Follow her on Instagram to learn some cool tips and tricks for contouring. She has 14.6 million fans on Instagram. You should be one too.
Bretman Rock
Just in his teens but this makeup artist already 6 millions of fans on Instagram. Yes, makeup isn't restricted to women anymore. This guy does better makeup than most women out there. His videos are extremely funny too and very informative.
Manny Gutierrez
With 2.4 million followers on Instagram, Manny Gutierrez is the envy of ladies everywhere. Not only is he drop dead gorgeous, his makeup skills are completely on point. He has also partnered up with a cosmetic brand to launch an eye makeup palette.
 Patrick Starr
The two other male makeup artists on this list, Patrick Starr too is one of the leading male MUA on instagram. He has collaborated with a top makeup brand to launch his own line of nail polishes as well. At present, he has over 2.3 million fans.
Farah Dhukai
This next person on the list isn't just a well known Makeup Artist. She shares a number of household remedies for beautiful looking hair and skin. She has over 1.6 million fans on Instagram.
Em Ford
Her powerful revealing video of her real face without makeup went viral. Em Ford is a well-known makeup artist suffering from Acne. She shares stunning tutorials of how to properly cover all signs of acne and look flawless with makeup. She has over 1 million fans on Instagram.
Who are your favorite makeup artists? Let us know in the comments below.