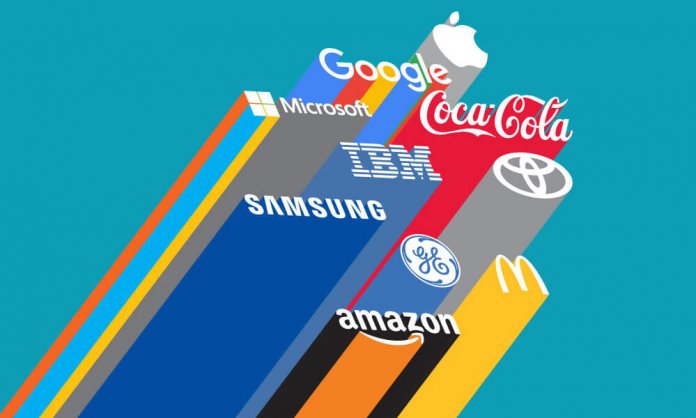 Interbrand has released its best global brands 2018 report, listing the top brands that have played a part in transforming the business world!
With "Activating Brave" being the theme of this year, Interbrand reports recognizes brands that outshone all the others when it comes to making bold decisions, with Automotive, Technology, Financial Services, Luxury, and Fast-Moving Consumer Goods being the major sectors!
Generation's Latest Campaign Has Ended Up Confusing its Fans!
Luxury (42%) emerges out to be the new Top Growing Sector, followed by Retail (36%) that continues to grow impressively. Electronics (20%), Sporting Goods (13%) and Financial Services (10%) at 3rd, 4th and 5th position, respectively.
Mountain Dew Brings the Biggest Gaming Competition to Pakistan!
Apple and Google hold their top position in the report for the 6th consecutive year, with Apple's brand value increasing by 16% and that of Google by 10%. Amazon ranks 3rd, followed by Microsoft at 4th that has experienced a 16% increase in its brand value. Coca-Cola managed to grab the 5th position and Samsung at number 6!
With a 6% increase from last year, Toyota remains the best automotive brand and ranks at number 7, followed by Mercedes-Benz at 8th. Facebook ranks at 9th with a 9% decline in its brand value and McDonald's grabbing the last spot in the top 10 brands!
Ranking at 92 and 100 respectively, Spotify and Subaru have made it to Interbrand's global brands' report for the first time whereas, Chanel (#23), Hennessy (#98) and Nintendo (#99) have made it back to the list again!
Amazon (58%), Netflix (45%), Gucci (30%), Salesforce.com (23%) and Louis Vuitton (23%) emerged out to be the top five growing brands according to this report.
Here Is the List of 10 Best Global Brands 2018 according to Interbrand:
Apple ($214,480m)
Google ($155,506m)
Amazon ($100,764m)
Microsoft ($92,715m)
Coca-Cola ($66,341m)
Samsung ($59,890m)
Toyota ($53,404m)
Mercedes-Benz ($48,601m)
Facebook ($45,168m)
McDonald's ($43,417m)
Stay tuned to Brandsynario for more updates and news!