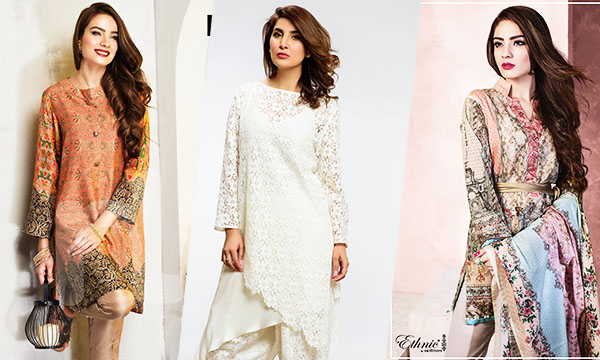 With less than a week left for Eid, the preparations for the festive occasion are in full swing. People are thronging the malls trying to find the one perfect outfit, that will make them look their best. All the top designers have released their Eid Collections – many of which are already sold out.
While every designer tries to outdo the other with unique designs and bold cuts, true fashionistas know more than to settle for the first outfit they see. They make rounds of all the retail outlets, make mental notes and then finally settle on the one that they deem perfect. Yes, that does sound a little tedious, but do not worry. I have done the hard work for you.
Following is a list of the best ready to wear outfits from top designers who have launched their Eid Collections.
Sana Safinaz
Their Eid Collection this year is all about effortless glamour. From classic black and white, to bold digital print, their collection has it all. However, these two pieces from their pret wear take the cake. The soft beige buttoned down shirt will be a smart choice for Eid lunches with loved ones.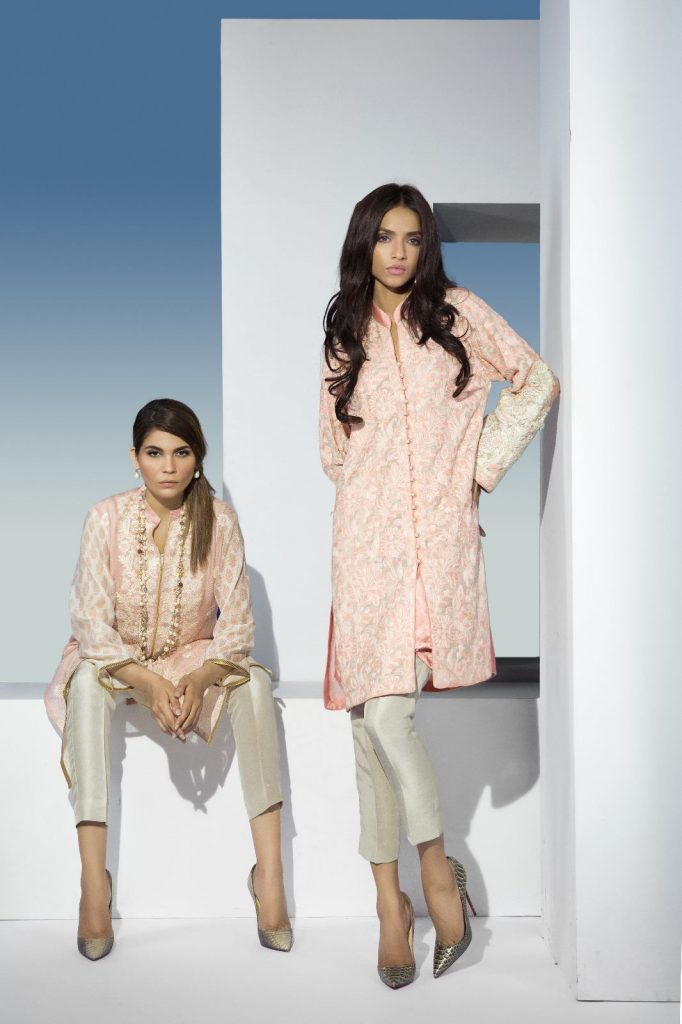 Agha Noor
There's never room to set foot in an Agha Noor outlet. Which is a pity because these two embroidered crochet outfits are perfect for Eid, when you want to look your best in the hot weather. If red isn't your color, you can always go back to the basics with black.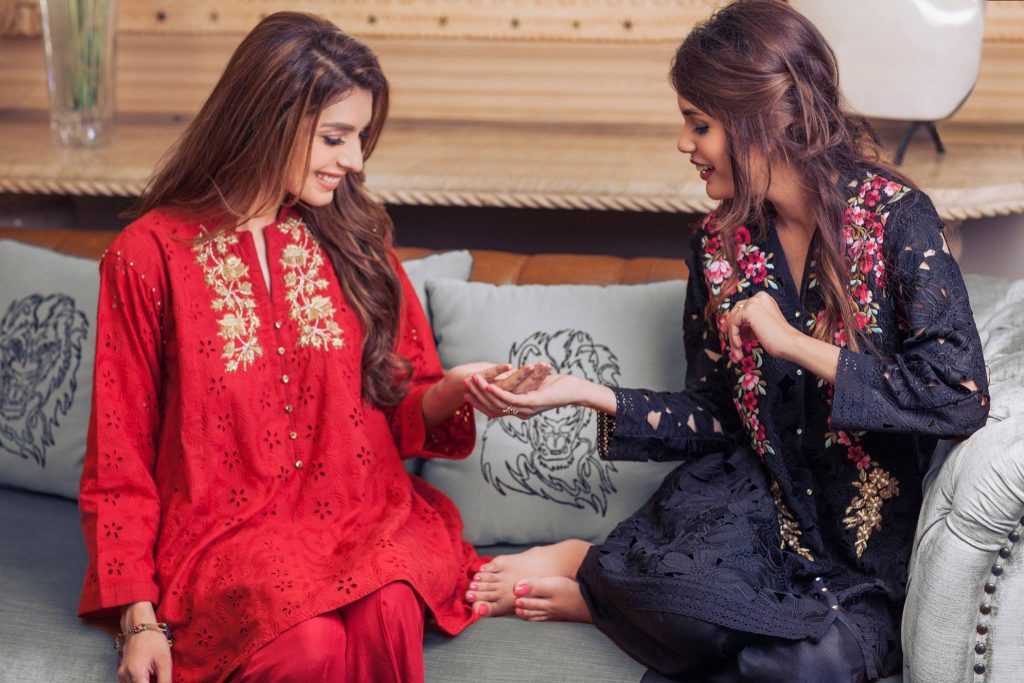 Gulabo
You can't really go wrong with white, especially when it looks this elegant. This lovely outfit on Eid will definitely elevate your style. Word of advice, stay away from the food though.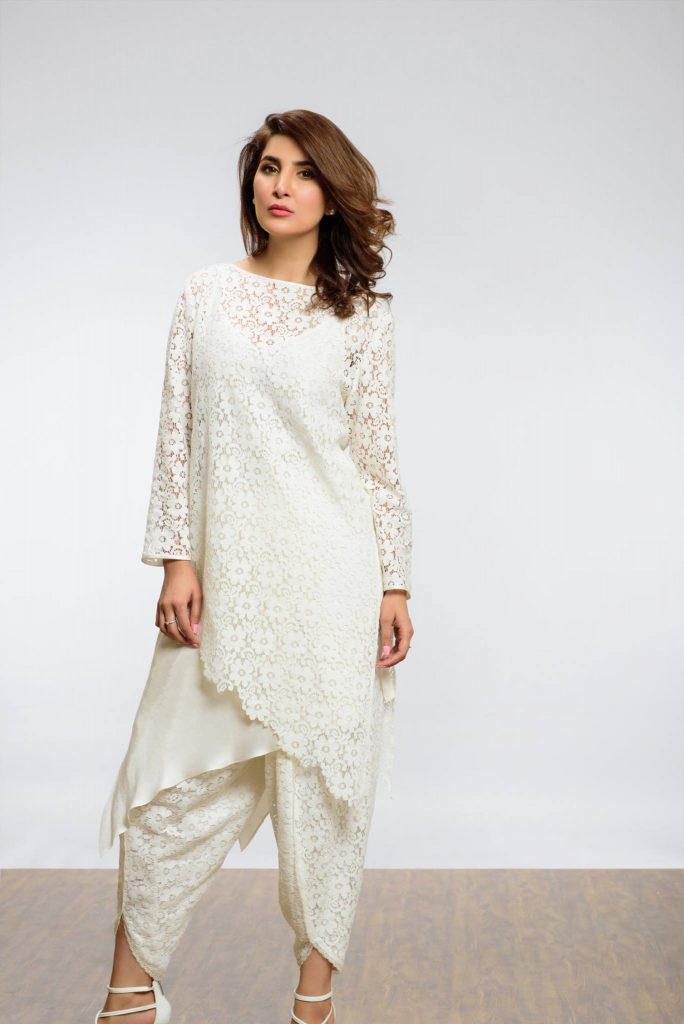 Gul Ahmed
There are times when inexplicably you just feel like going all out to dress up. Eid is the one occasion, that allows you to. Even if you get too dressed up, you can get away with it, because hey, it is Eid. That is where this gorgeous outfit by Gul Ahmed comes in.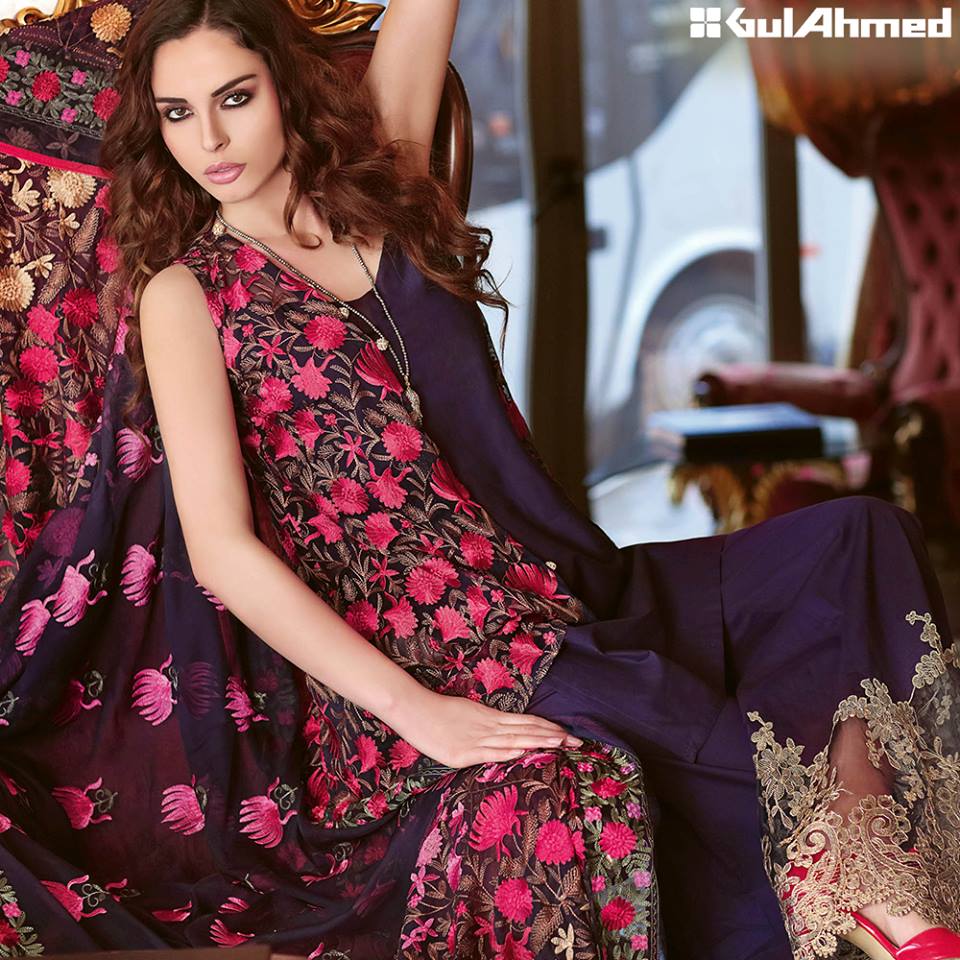 Nishat Linen
There were two outfits by Nishat Linen that I have set my eyes on. The bright pink outfit with minimal blockprint is something I really like. Digital prints, I am not really fond of, but just this once, I am willing to make an exception.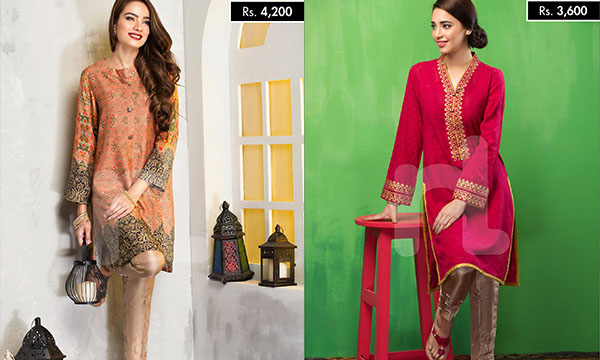 Thredz
With all the lunches and dinners you'll be attending this Eid, you need something bright and festive. This particular outfit from Thredz simply stands out.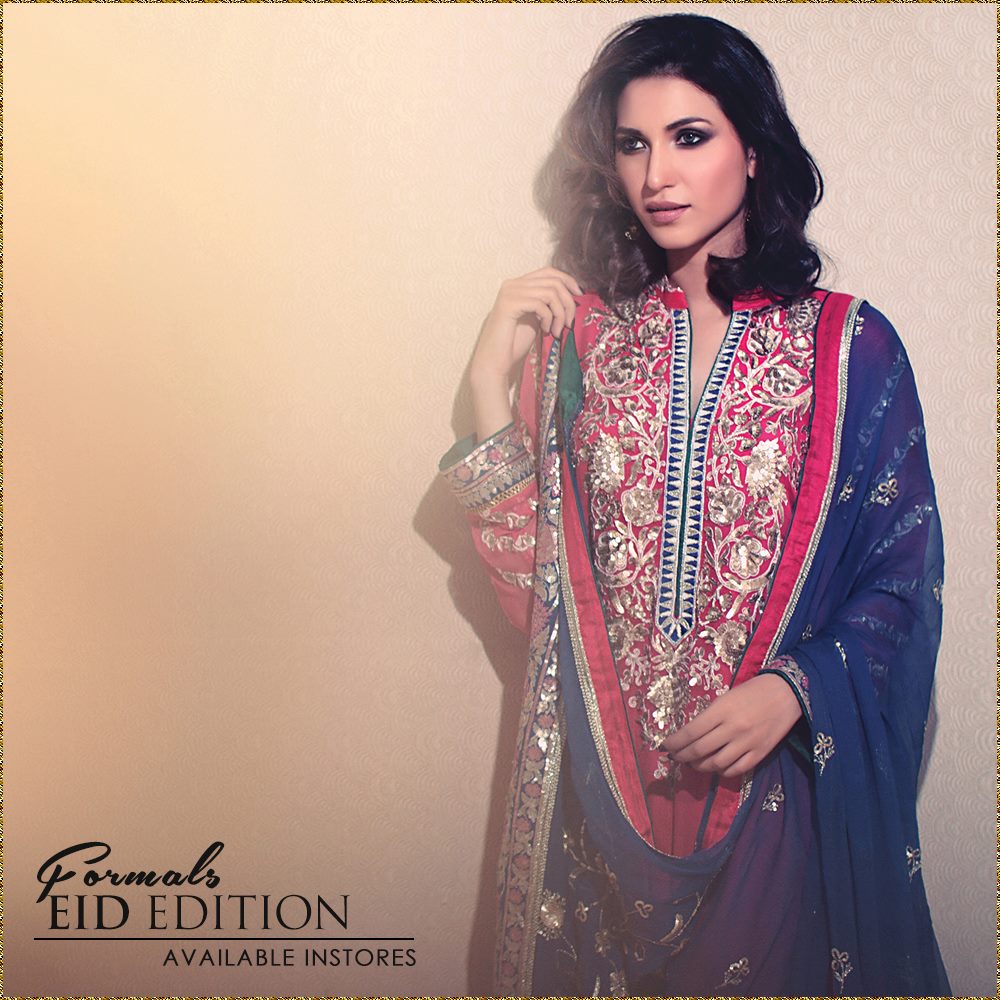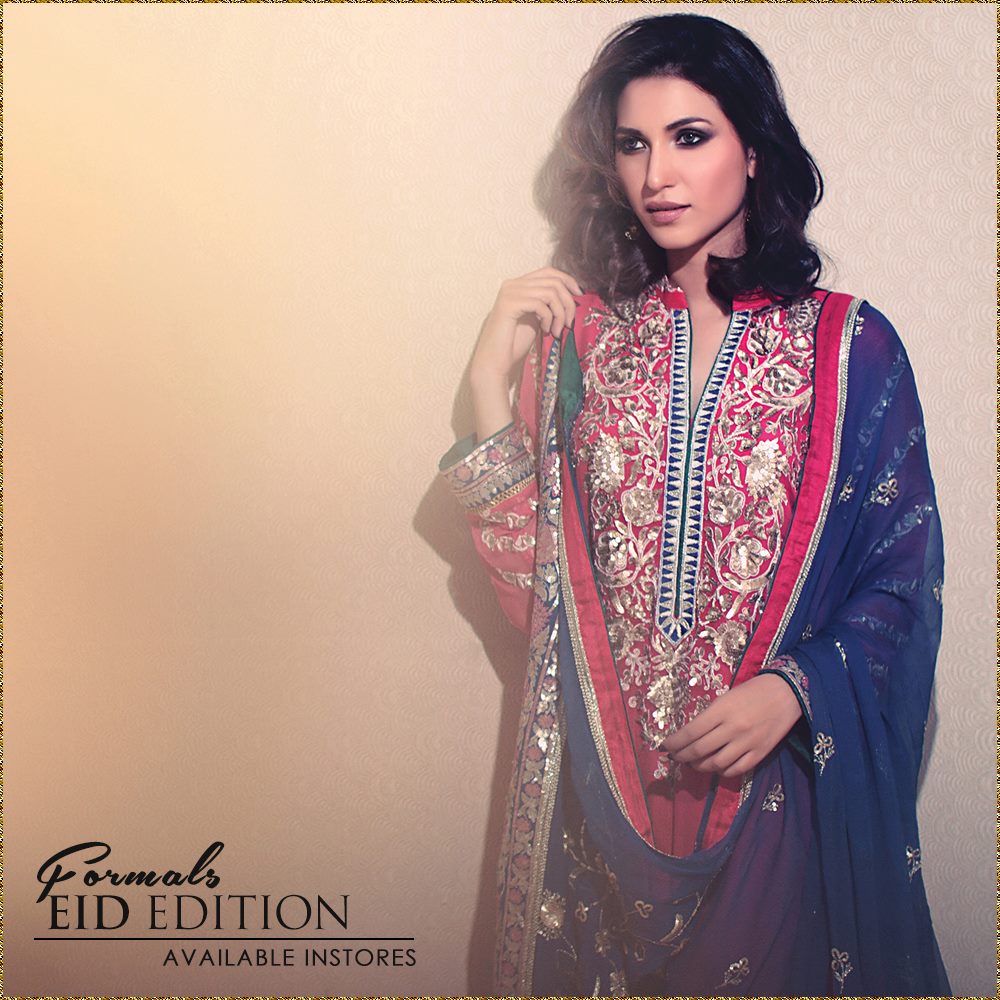 Zeen
Gone are the days people gave you looks for wearing black on festive occasions. Zeen has quite a few outfits in black that I really liked, but this one is just stunning.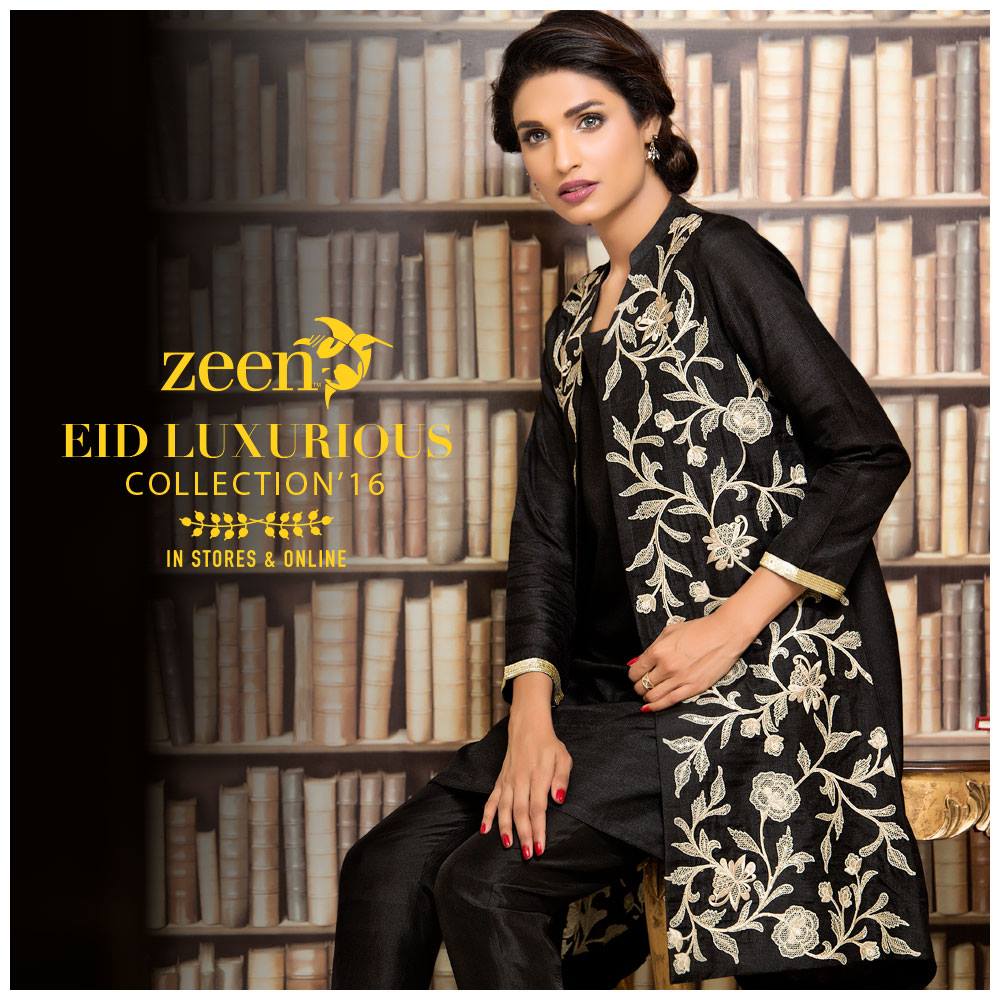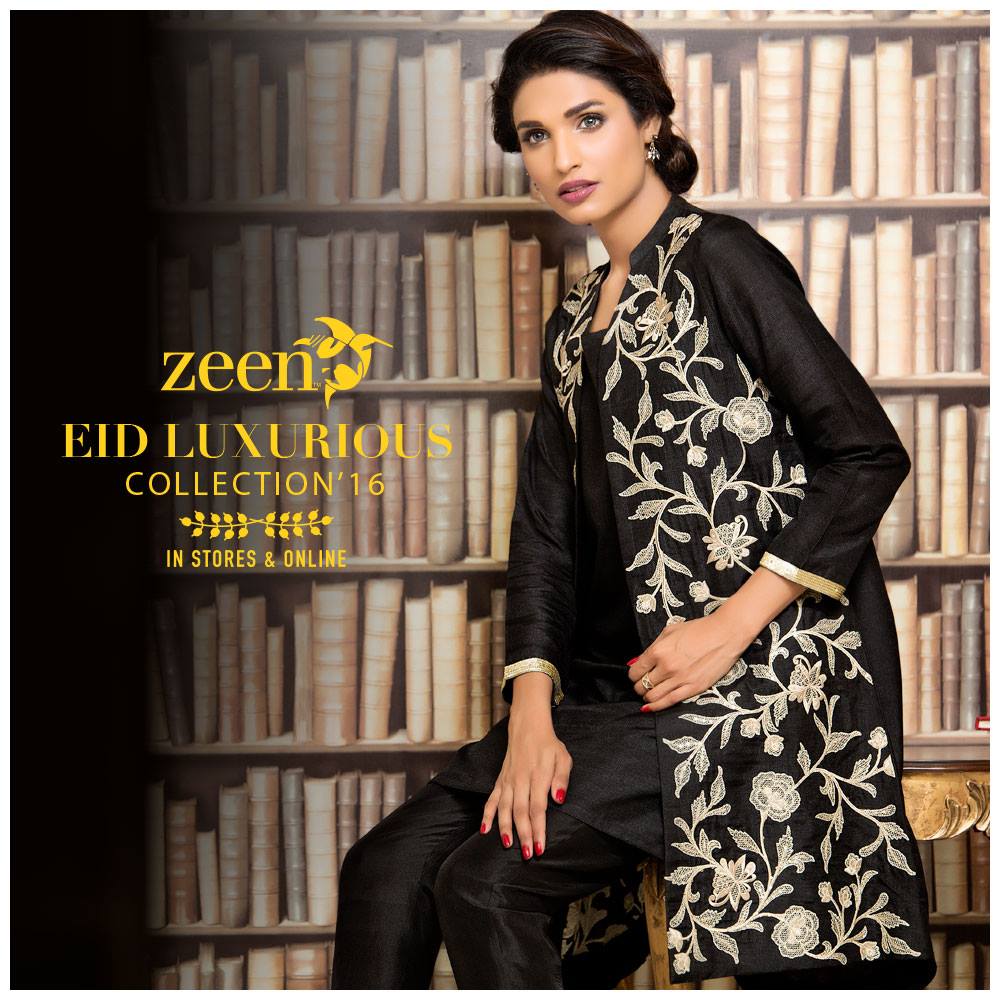 Ethnic by Outfitters
With belts clearly in fashion this year, this lovely outfit is on point. The subtle print and color both leave room for you to accessorize as much as you want, something we all love doing on Eid.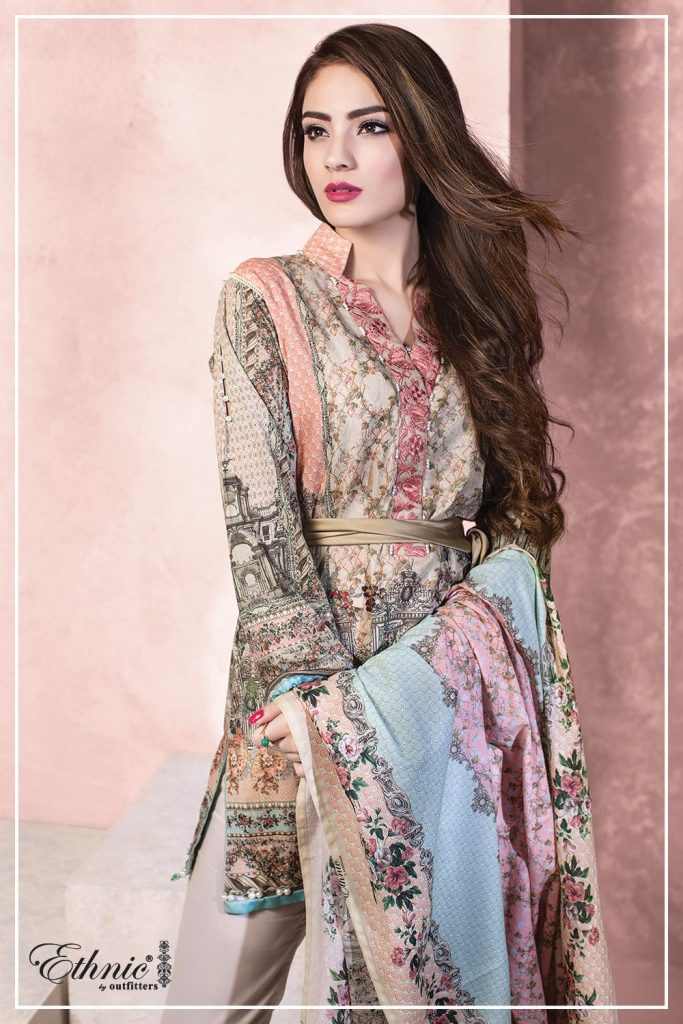 Which outfit did you like best?