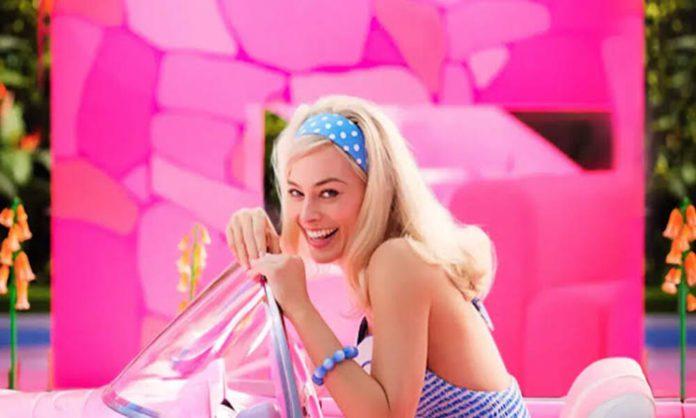 Since the announcement of the Barbie movie, in which Margot Robbie acts the main role, fans have been excitedly looking forward to it. While the release date of July 21 draws near. The advertising team is going crazy in their efforts to turn the globe pink.
With fresh stunts and partnerships announced practically every day, the marketing team for the upcoming film from filmmaker Greta Gerwig is making sure that it's impossible to miss the release.
In lieu of the fever-pitch anticipation of the upcoming Barbie movie, here are all the marketing campaigns and brands which are painted pink that you need to check out.
Barbie's Malibu Dream House 
The Barbie dream house Airbnb in Malibu is up and running for bookings ahead of the movie release. A video posted by photojournalist John Schreiber on Twitter claimed that the enormous stunt could be seen from about 10 miles away. The Airbnb photos, however, are of a dollhouse model of the mansion, complete with an outdoor dance floor and infinity pool.
you guessed it…

the barbie malibu dreamhouse is back on airbnb—but this time, it's ken-ified 🛼🤠

everyone in barbie land can request to book this stay on july 17 at 10am PT: https://t.co/ux6FxeFkFb pic.twitter.com/MvCemFMjhU

— Airbnb (@Airbnb) June 26, 2023
OPI
If you'd rather paint your nails pink than your house then OPI has released just the perfect shades of their high-quality nail lacquers.
OPI x Barbie (available on Amazon)
Total of 9 nail polishes pic.twitter.com/cBaDAEQB1l

— karissa (@natsattorney) June 27, 2023
Xbox
If you are a gamer Barbie then these cutest console set in the shades of Pink is the perfect addition to your collection.
xbox series S and controllers pic.twitter.com/d6IxQsUbym

— karissa (@natsattorney) June 27, 2023
Read More: Fashion Designers And Major Clothing Brands On FBR's Radar
Aldo
Aldo's latest collection in collaboration with Barbie is a dream come true for pink lovers as Aldo has unveiled a collection of shoes and bags in pink and silver tones with additional hearts and glitter. Each item also comes in packaging with a Barbie theme.
Category is: Barbie-core 💕
Unbox the iconic #BarbiexALDO styles from our limited-edition collection, dropping tomorrow. Sign up for early access to shop today at https://t.co/HWyLgHnIsn pic.twitter.com/K9hGx6di2l

— ALDO Shoes (@ALDO_Shoes) June 28, 2023
Nyx Cosmetics
NYX has introduced a complete line of makeup in packaging that is pink-approved. The collection includes a flip phone and cassette tape.
IT'S A BARBIE PARTY!! say helllooo to our limited edition #NYXCosmeticsxBarbieTheMovie collection.

🎀 Barbie Mini Palettes – turn up the #Kenergy with 2 mini shadow palettes ft. a collectible bb Butter Gloss charm.
☀️ Barbie Mini Cheek Palette – meet the mini cheek palette of… pic.twitter.com/IhskOkDiIl

— NYX Pro Makeup US (@NYXCosmetics) June 22, 2023
Moon
Who wouldn't want to make their bathroom more pink? Moon just revealed a collaboration between Barbie-themed toothbrushes and toothpaste.
if you're reading this–the algorithm knows you well 💖

shop your new Barbie™ The Movie x MOON brushing routine:

🫧 #BarbieTheMoviexMOON Pink Electric Toothbrush
🫧 #BarbieTheMoviexMOON Bubble Mint Whitening Toothpaste

now available on https://t.co/BrVLBgqTHg + @ultabeauty pic.twitter.com/to4vPkeNY7

— MOON Oral Beauty (@MoonOralBeauty) June 26, 2023
Barbie Themed Hotels
No interviews and press releases can even come close to Barbie. The journalists have been interviewing the cast in hotels decked out in Barbie style throughout.
You'll never guess which cast I'm interviewing today. pic.twitter.com/ITIO3mrQff

— Jake Hamilton (@JakesTakes) June 24, 2023

Read More: Want To Know Where To Buy The Best Shalwar Kameez?
Stay tuned to Brandsynario for the latest news and updates.