Trigger Warning: This article contains information about the Minar-e-Pakistan incident and the victim, Ayesha Akram, that may be distressing to some readers.
[Update 12th October 2021]: Ayesha Akram divided Pakistanis like never before. Some people sided with her while others victim-blamed saying she should not have been at the park in the first place. Instead of showing fake sympathy, some gave reasons why the victim should not get the spotlight because the image of Pakistan is far greater than the respect of a female Pakistani. The recent turn of events may become a strong justification for that.
In alleged leaked audio, Ayesha and her fiance are having a discussion on the amount they should extort from the culprits. Rambo can be heard reminding Ayesha that the 7 culprits identified, all belong to poor communities so how much money should be taken from them. To that, Ayesha replied, they might not be able to give more than PKR 5 lacs each. Hear it for yourself:
A cunning man and woman defamed the whole country Solid lanat to both of them#ayeshaakramexposed#ThugsofPakistan pic.twitter.com/wlHFuYKwHU

— FAIZAN BUZDAR (@SmallTown_Boi) October 12, 2021
Angry netizens are registering their fury on the matter.
One can only wonder the detrimental effect its existence will have on the motivation people show towards supporting victims God forbid the next time such an incident happens.
This woman not only maligned Pakistan's image but also played blame game, emotional drama just to get money and fame.. I'm baffled to see how a lady could be so cheap. Ayesha should be behind bars.#ayeshaakramexposed#iqrarulhassan #YasirShami pic.twitter.com/0ImNcU4Mdp

— ميرذكی منصوری 🇵🇰🇹🇷 (@hafizmirzaki) October 12, 2021
---
---
[Update 8th October 2021]: After more than a month of the Minar e Pakistan incident, more details are surfacing. Ayesha Akram, who was victim-blamed for quite some time on why she even went to the location on Independence Day has revealed an astonishing detail. As it turns out, the TikTok star, Ayesha, did not just get up and decided to go to Iqbal Park. In fact, she was blackmailed to go there.
For the past two years, a gang of 13 criminals was blackmailing her by leveraging pictures in which she was not completely dressed. Using those same pictures, she was told to come to Minar-e-Pakistan where the 13 gang members and other people started groping and assaulting her.
DIG Shariq Jamal Khan has instructed teams to capture the main accused amongst the 13 member gang. Following the orders, Lari Adda investigation police attempted to capture TikToker Badshah in Rawalpindi. The raid failed since the accused had already run away.
---
---
[Update 20th August 2021]: While the provincial capital of Punjab may have seen an exponential development in infrastructure and facilities, it is clear that they have lost the sense of humanity.
When Ayesha went to Minar e Pakistan to shoot a video of any nature whatsoever, FOUR HUNDRED men started assaulting and groping her. The triggering video showed her screaming as those horrible men threw her around. In a statement to a local news channel, she said that they yanked at her earrings and tore her clothes. "They jostled and threw me into the air as if I were a toy or have come from some other world," she said. The men also snatched her purse, mobile, even her bracelet. It went on, she says, for almost three hours. Exhausted at one point, she lost consciousness so she does not remember if the police came to her rescue or ignored her.
But the dolphin squad, Zaman Qureshi claims that he did. Qureshi says that the moment he was made aware of the incident, he left to save Ayesha. But because the huge crowd, courtesy of Independence Day obstructed his path, it took him and his colleagues thirty minutes to get to the location. He further states that by the time they got there, Ayesha's clothes were completely torn apart and she was unconscious. It took the police thirty minutes to reach the site but it was already 3 hours too late.
Human rights activist, Hassaan Niazi, meanwhile, has taken to Twitter explaining the role the police played, or rather not played, in the matter. Considering it was a Lahore policeman who saved Ayesha, the SP City must have been made aware of it as well. Hassaan Niazi claims that the SP knew but he did not let her register the FIR. In fact, the victim was sent home.
SP City Hasan Jehangir Wattoo knew that tiktoker was harassed yet he didn't register the FIR. Instead TIKTOKER was pressurised to go home without pursuing her case. She even called 15. She was 5mins drive from tibbi thana. Why is SP city not suspended. #minarepakistanincident

— Hassaan Niazi (@HniaziISF) August 18, 2021
---
---
[17th August 2021]: After a series of harrowing cases of violence against women, a new one has emerged and is going viral. Watch the video at your own risk as it is not for the faint-hearted. The terrible case happened in daylight at one of the most popular spots in Lahore on "independence day".
Read more: From Churails To Zahir Jaffer – Can Media Impact Real Life?
The Incident
The incident occurred on the 14th of August at Minar-e-Pakistan. The monument standing tall to commemorate Pakistan witnessed the worst of scenarios as a woman was preyed upon. A young girl is seen in the video trying to protect herself and is trying to get into a fetal position.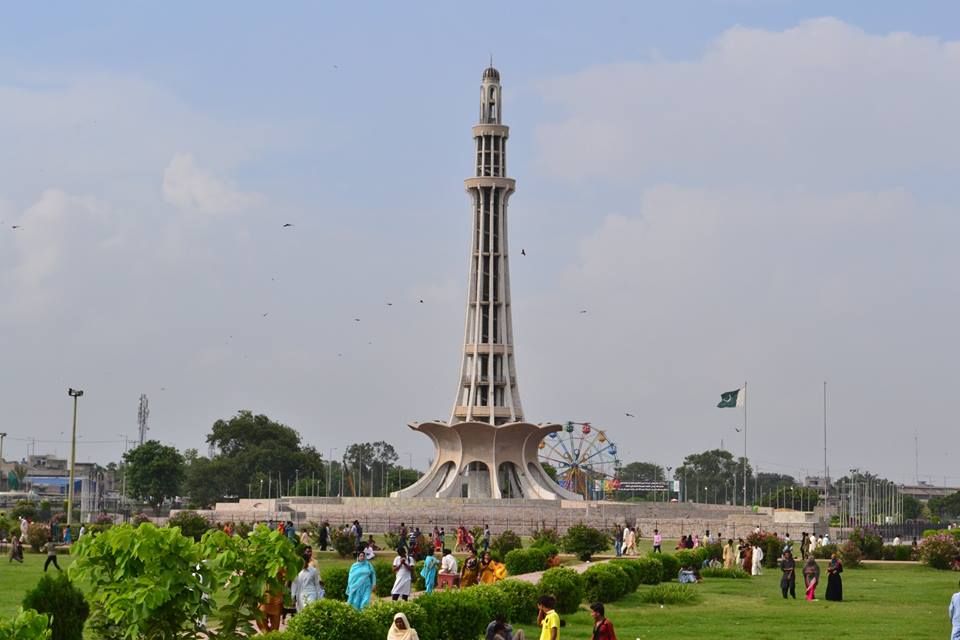 There seems to be a man accompanying her who is trying to pick her up and take her away. However, what is most traumatising and simply terrifying to watch is other men. Hundreds of men, acting worse than animals, are fighting to get to her. They are groping her, snatching her, and treating her like a free meal.
The Video Circulating on Social Media
This is one of the many videos that are being shared on WhatsApp groups showing how men were groping her and touching her. Look at the number of people in this video!! All she wanted to do was celebrate Independence Day at minar e Pakistan. Is that a crime? pic.twitter.com/9LPaWAo4wQ

— Nida Abbas (@OutOnAbudget) August 16, 2021
A Case Is Registered
Lahore police have immediately registered a case against hundreds of unidentified persons. They have been charged for assaulting and stealing from a female TikToker and her companions. In the registered FIR the complainant stated details of the incident. She reported that she, along with six companions, was filming a video near Minar-e-Pakistan on Independence Day. Out of nowhere, 300-400 people "attacked" her.
The Lahore DIG Operations Sajid Kiyani has ordered the superintendent of police (SP) to take "immediate legal action" against the suspects. "The suspects should be traced with the help of the footage," said the police officers in the report.
Read more: Acquaintance Of Zahir Jaffer Reveals Horrifying Details About Him
Help In The Moment
The complainant said that she and her friends tried to escape the crowd. The guards also opened the gate to the enclosure after seeing the situation. However, the crowd was huge and people were blocking the gate too. Moreover, after seeing the crowd, more people started coming towards her. The men who mishandled her were so violent that their actions also tore her clothes. She said many people tried to help her but the crowd was too huge. Men, in fact, also kept throwing her in the air.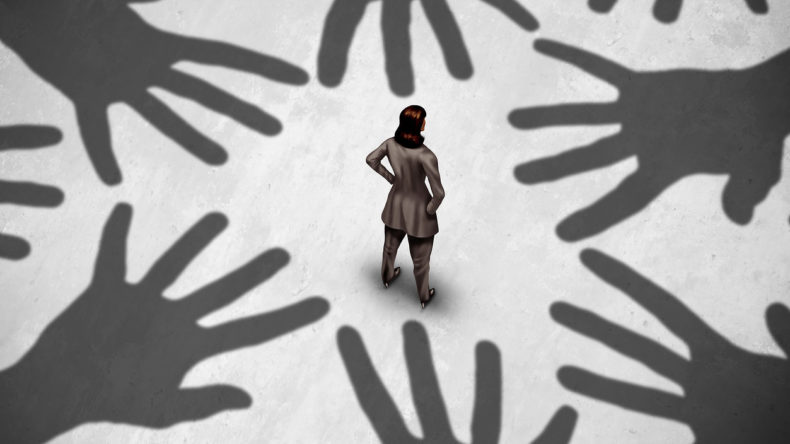 We can't imagine what she must have gotten through in the moment. The confusion, the fear, the pain all must have scarred the woman beyond belief. It is appalling to see the rate at which we regress as a society.
Stay tuned to Brandsynario for the latest news and updates.