Disclaimer: This article contains information regarding the murder of Noor Mukadam, which may be distressing to some readers.
‌As each day goes by, more news develops on the Noor Mukadam and Zahir Jaffer. According to the details, he had been deported from the UK due to involvement in sexual violence. Additionally, the investigation revealed how the victim was tortured by the accused before the murder took place.
Today, we have an account from an acquaintance of Zahir Jaffer and Noor Mukadam. She has known both of them since their early years and has a lot to share. She has released an account of her experiences with both, Noor and Zahir. However, there is more to reveal as we dive into the details.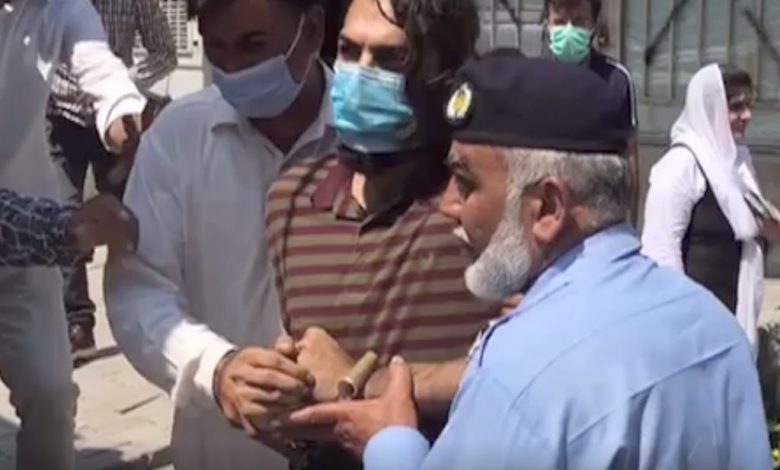 Zahir Jaffer's Background
Sharing her account with The Centrum Media, Zahra Haider mentioned that there are a lot of wrongdoings surrounding this case. Firstly, in reference to his arrest video, she states that Zahir Jaffer was pretending not to speak in Urdu although he has spent most of his time in Pakistan. She mentioned that he had only gone to the US to pursue an undergraduate degree. She says that they were close family friends as kids but she was never close to Zahir. According to the account, Zahir was quite introverted and erratic at times.
Years later, Zahir was diagnosed with Schizophrenia. When a drug-induced psychosis triggered his Schizophrenia, he was taken back to Pakistan. However, the account also states that none of the facets of this mental illness contributes to what he did. The condition does not induce thoughts and acts of violence and murder since she, herself, knows mentally-ill people and that is certainly not how they act nor behave. Even when Zahir's parents said that he was getting therapy and treatment, there are discrepancies in the facts.
Here's the video by The Centrum Media:
Remembering Noor
In the video, Zahra remembered Noor as one of the best people she had known. Noor had not grown up in Pakistan but in Dublin. After some years, Noor came to Islamabad and continued her studies here. She stated that Noor wanted to be a vet because she loved animals a lot. How can anyone even think of harming someone who takes care of these creatures?
Zahra also mentioned ‌that Zahir's friends were highly misogynistic and abusive. We are all aware that a company does play a part in influence. This shows that the crowd around him was up to no good either. The account further tells us even more and discussed different aspects.
Stay tuned for more from Brandsynario!