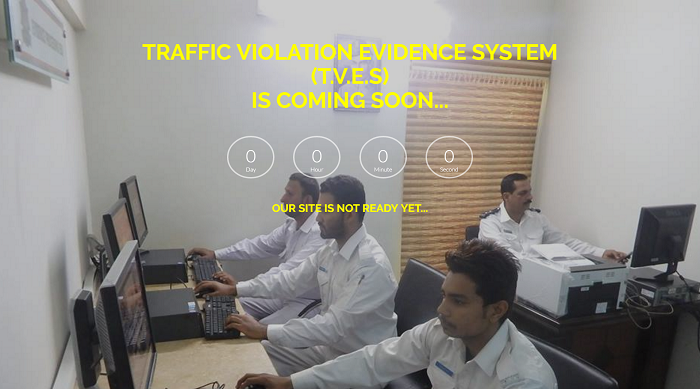 Karachi Police is to introduce the new Traffic Violation Evidence System (TVES) through which traffic challans with printed (photo) evidence will be dispatched to the residence of traffic violators by courier service. Before sending a challan slip,  the ownership of the vehicle will be cross-checked via the license plate.
At present, TVES is not fully functional as per the details on Karachi Traffic Police's official website; however, it is to go live very soon. Currently, traffic challans with photo evidence are being dispatched to the vehicle's owner's homes through courier services in Karachi on experimental basis.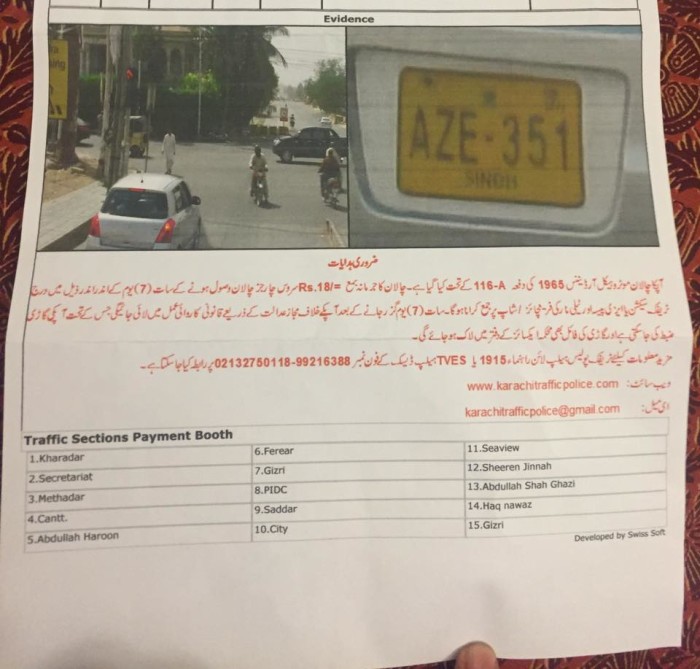 How Traffic Violation Evidence System (TVES) Works
CCTV cameras have been installed at various locations that will be able to give a clear view of vehicle's number plates, recording any traffic violation as it happens.
In areas where CCTV coverage is not existent, mobile units of traffic police officials will take photographs of offending vehicles that have violated the rules.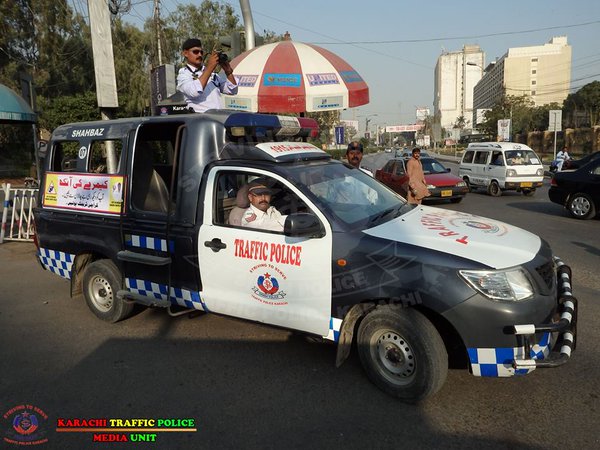 Further information about the violator will be obtained through Citizens Police Liaison Committee (CPLC) database with the help of license plate numbers of violators.
After collecting enough evidence, the data will be provided to TVES cell that is working at the traffic police headquarters.
TVES cell will then cross check all this information and if the violation is proved, a challan ticket /slip will be dispatched to the offender's house through courier.
Violators can pay their fines at several locations mentioned; more locations are to be added in future for their convenience. Additionally, Karachi Traffic Police has also provided their contact details for further details and queries regarding fine payment.
In the case of vehicle owner delays or slips in clearing the fine, he/she cannot be able to transfer his/her vehicle's file to another name while selling it until complete payment of fines by the offender are made.
Traffic Violation in Pakistan – 93% People Blame Themselves for Breaking the Laws
Stay tuned to Brandsynario for more updates!