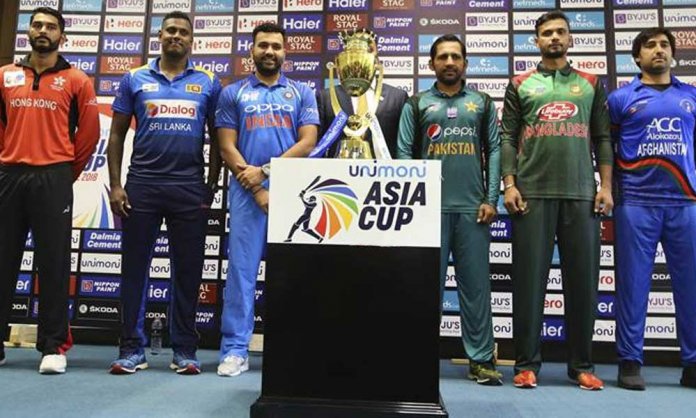 The next Asia Cup is expected to be held in September 2020 by the host nation- Pakistan! However, Board of Control for Cricket (BCCI) has refused to be a part of the format.
BCCI has demanded that the venue should change. According to an unnamed source, BCCI officials were quoted saying:
Playing in Pakistan is out of question and so the hosts have been told to think about an alternate arrangement.
Pakistanis are not surprised by this behavior from BCCI- it was expected that the board will have concerns as India has always been a thing of the past. Despite Pakistan always being the first to extend an olive branch, the Indian board has always rejected or delayed their response.
A major reason behind this behavior is mainly the political influence of the government because of the political tension between both the countries.
The relationship between India and Pakistan is at a lower ebb both cricket and politics-wise. Both nations have only faced each other in international events since 2008, the last bilateral series being in 2012-2013 in India.
PCB had also demanded USB 70 Million in damages from the BCCI after it did not withhold the Memorandum of Understanding (MoU) signed by the 2 boards in 2014. Since then both countries were expected play 6 series over the course of 8 years (2015-2023).
The demand that PCB put forward was dismissed by the ICC Dispute Panel.
Asia Cup 2020
The event will take place just a month before the ICC T20 World Cup and will be played under the T20 format.
However, whether venues will be in Pakistan or somewhere else is yet to be decided. ACC President Nazmul Hassan said the following:
"The 2020 Asia Cup will take place in Pakistan. They will tell us where we'll be holding it, since they are the hosts. India hosted it last time, but it was held in the UAE,"
Pakistan's security situation and its relationship with India, are 2 factors that will decide whether the event is held in Pakistan or neutral venue which is most likely the United Arab Emirates (UAE).
UAE has hosted the Asia Cup earlier this year in Dubai and Abu Dhabi and was home ground to the first Pakistan Super League.
PCB has been desperately trying to reopen the doors of cricket in Pakistan, trying to attract Global attention by inviting international security teams to analyze the situation and also holding PSL matches.
The measures taken by the board have been successful to an extent as Zimbabwe (2015), ICC World XI and Srilanka (2017) and the West Indies (2018) have toured Pakistan.
Pakistan has also played host to 3 PSL games in Lahore and Karachi this year, and PCB now plans to hold almost 8 PSL matches next season.
Stay tuned to Brandsynario for more updates!