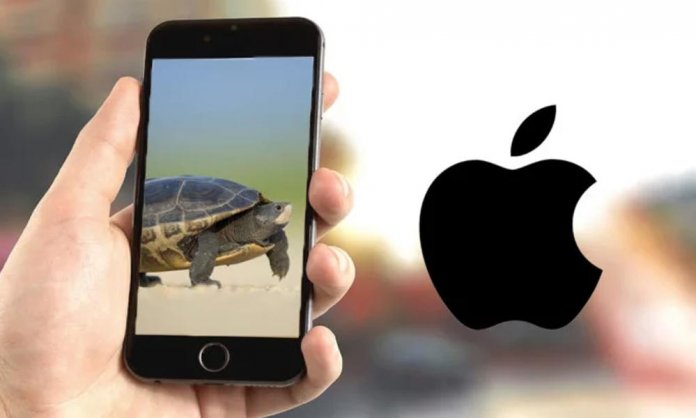 Apple's iPhone is one of the most popular smartphone devices around the world. Users were heartbroken when the tech giant confirmed that they slow down a device's performance and battery over time.
Now, the titan has signed an agreement with UK's Competition and Markets Authority (CMA). According to it, Apple will now be more "clearer and more upfront" about its iOS updates that affect the iPhone's performance and battery.
In an official statement, the UK government said:
The CMA became concerned that people might have tried to repair their phone or replace it because they weren't aware the software update had caused the handset to slow down
In 2018, an Apple iPhones received an iOS update which was rolled out ended automatically throttling older devices as it gave users the option to do so themselves, in cases when the iPhone crashed due to the old battery.
The CMA pointed out that if Apple decides to break the rules, then they will take the firm to court.
Today's announcement locks the firm into formal commitments always to notify people when issuing a planned software update if it is expected to materially change the impact of performance management on their phones. It may take action through the courts.
Stay tuned to Brandsynario for more news and updates.