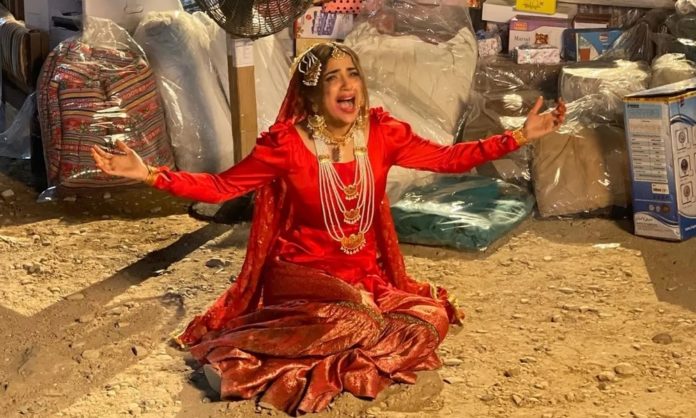 After a massive hit of Saboor Aly's character in Parizad as Babli Badmash, the starlet is again in a new drama 'Nehar'. The first episode of the drama aired last night, and it is already the talk of the town. Revolving around the themes of dowry and marriage, Nehar is a must-watch.
The Cast
Accompanying Saboor, the stellar cast also includes Areeba Habib, Usama Tahir, and Shafat Ali. Anamtah Qureshi, Farhan Ali Agha, Saima Qureshi, and Munazzah Arif.
The Plot
Revolving around the themes of dowry and marriage, the drama is filled with emotions, suspense and thrill. The key takeaway is the females' marriage and how it paves the way for greed, hatred, and drama among families. Talking about the exploitative cultural notions, the drama discusses how societal concerns are a significant factor in marriage.
Read More: Here's How Pakistani Celebrities Celebrated Mother's Day
The Trailer
The short clips were released over the last few weeks, followed by the first episode's release last night. The drama has already gained massive attention and reviews, and netizens have a thing or two to say about it.
Take a look at the trailer below.
Nehar
While we wait for the story of Nehar to unfold, we can't help but wonder if this is a revolutionary drama in the making or something totally opposite of it. Previously, we have seen many dramas with similar themes on screen; however, not all of them make a cut when it comes to giving away the message and almost always ends up in the same loophole. However, with Nehar, the stellar cast and the cinematic voiceovers seem incredibly gripping, and we hope the same stays throughout the series.
Read More: 5 Things That Happen On Every Pakistani Morning Show
Stay tuned to Brandsynario for the latest news and updates.