Feroze Khan's own family has been a victim of many rumours and theories made up by netizens based on no viable information. Are the two together or are they not? People went wild with their imagination and declared them separated. However, Feroze Khan's wife has landed back with a bang and this is how she destroyed all rumours.
Alizey Sultan's Latest Picture
Syeda Alizey Feroze shared a picture on her social media that has left all the rumour-spreaders in shock! Their work was focused on portraying Feroze Khan's own family as broken, separated and possibly divorced. They made up all sorts of harsh truths about the husband and wife. However, Alizey Feroze is not having any of it and has shared a picture that shows them as happy as a clam!
Have a look at the picture:
View this post on Instagram
Do Separated Families Sit Like This?
Feroze Khan's wife titled the picture as "home" suggesting how them being together is their happy normal situation. She stands hugging her husband who is clearly preoccupied with their son and the son is totally not conforming to picture rules. He did not stop moving and was not interested in posing, looks like he wanted to go to his dad! That's a happy family for sure.
Read more: Feroze Khan Lashes Out At Tabish For Cracking 'Sheikh' Joke
How Are People Reacting?
Netizens are rarely supportive and happy about something so this has to be a special occasion. Supportive, pleasantly surprised and loving comments have been pouring in since this picture was posted. People are very happy to see all three of them together after so many rumours of their separation. Have a look at what they said: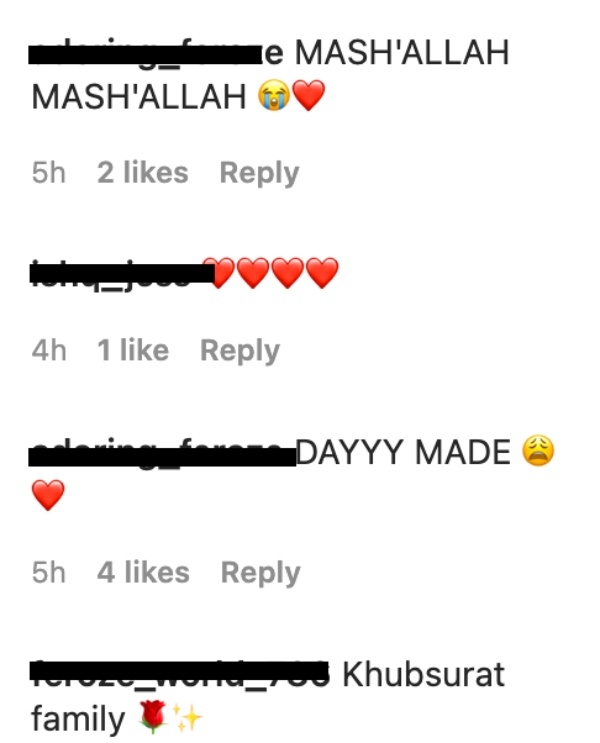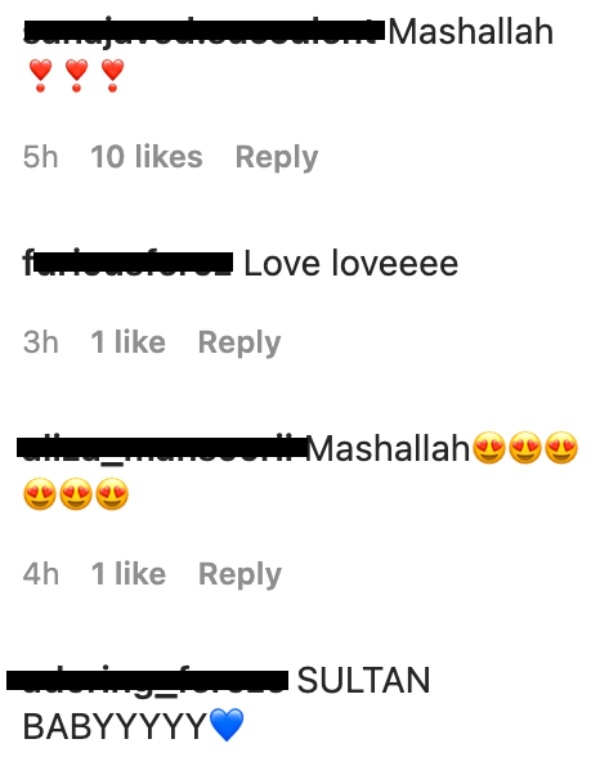 Is This Really Shocking?
Very recently, another picture blew the cover of these rumourmongers. At Eid Milad-un-Nabi, pictures of the Khan clan made their way to social media. Humaima Malik was seen posing and dressed-up with both her sisters-in-law and so many were shocked! They had believed Alizey Khan was no longer a member of their family but there she was!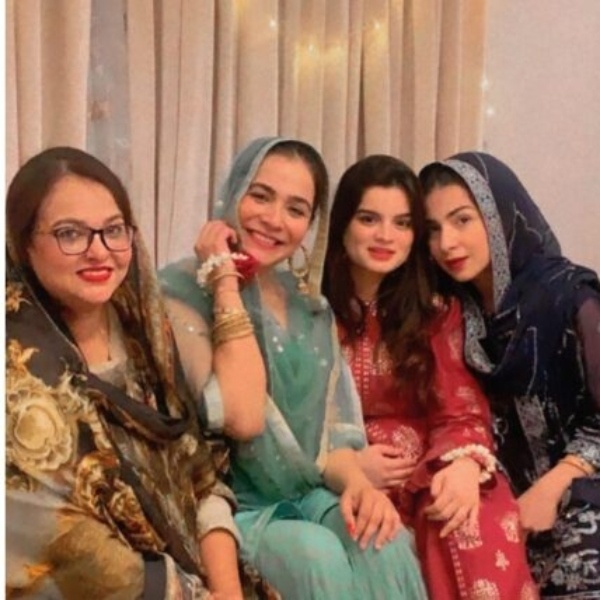 Thus, the possibility that the rumours of their separation were false has been prominent since those pictures appeared. Now, it appears they are announcing to the world.
Read more: Feroze Khan Clears Separation Rumors With Wife Alizeh Sultan
Stay tuned to Brandsynario for the latest news and updates.