It seems the bad luck of Alizeh Shah won't leave her side! Not only was the upcoming actress recently heavily criticised, now she faced the most embarrassing event while walking on the ramp. Have you seen what happened? It's every show-stopper/model's nightmare!

What Was Going On?
Alizeh Shah was walking the ramp for a designer on Bridal Couture Week, day 3. The actress was decked in a heavy bridal dress in shades of off-white and golden. We can just guess already the dress weighs at least 5 KGS! Moreover, she was also elaborately made up with carefully curled hair and a matha patti! We love the look for sure and believe it sits very well for the rising star.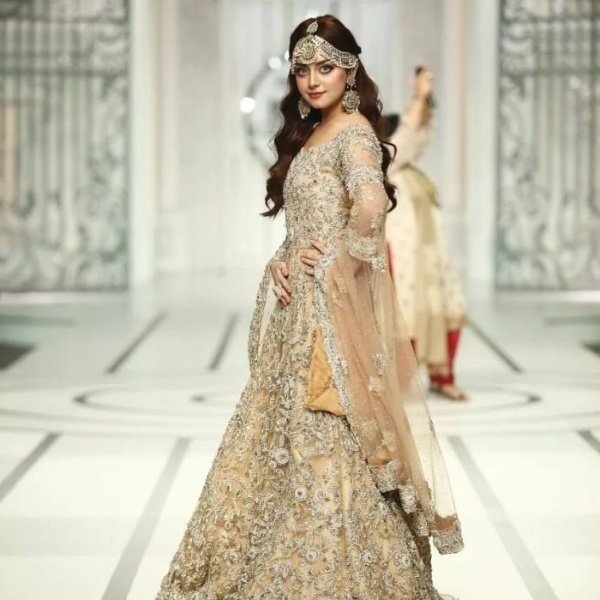 Read more: Naveed Raza Calls Out and Exposes Alizeh Shah
What Happened?
Shazia Manzoor had also made an appearance on the ramp and was singing with her legendary voice. Like other artists who come onto the ramp to sing, the singer was being her most entertaining self. In doing so, she kept making Alizeh Shah go round and round until… She fell!
View this post on Instagram
 Alizeh Shah eventually fell because she was being dragged in such heavy clothes. Even after she did fall and Shazia Manzoor picked her up, Shazia Manzoor continued squeezing her and lifting her in the air. A bit absurd no?
What Are People Saying?
The people are extremely annoyed and irritated by the indecency of the people and it also seems unprofessional. Is it a fashion show or a children's ground where two people are squeezing each other and lifting them in the air? Have a look at what people said: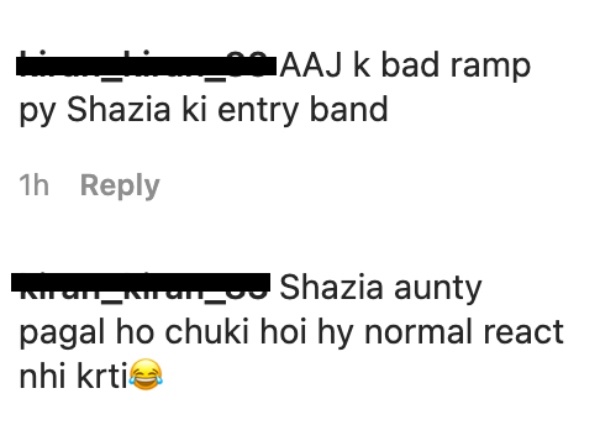 There's more: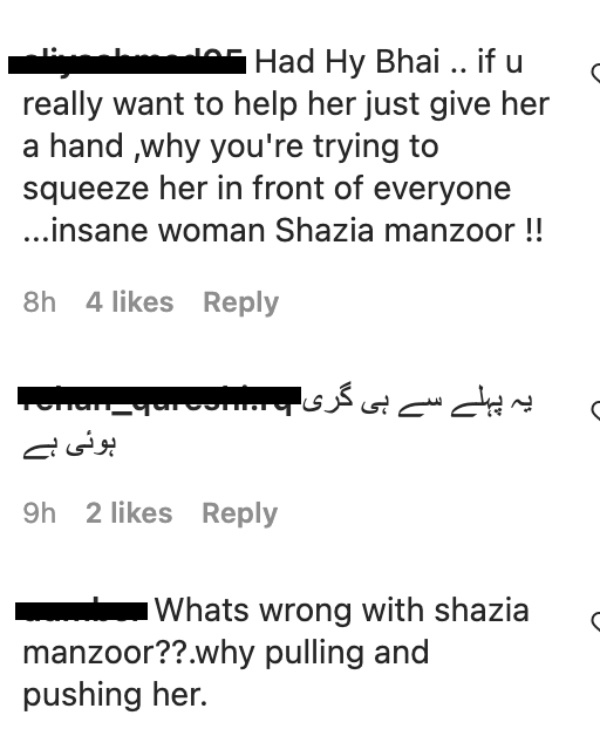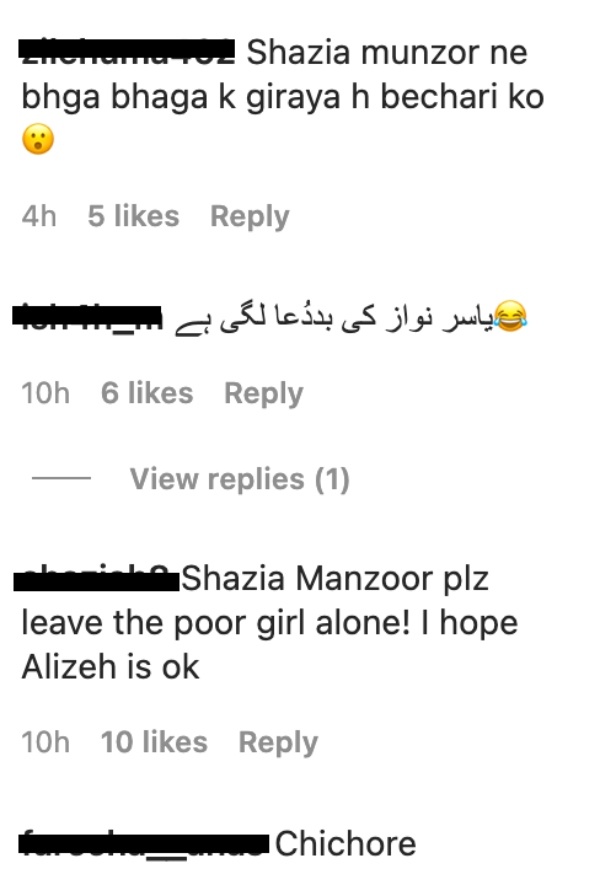 Should Actors Be Made Showstoppers?
By making actors showstoppers, models are severely undermined. It is the work and also the achievement of professional models to become showstoppers. Instead of giving them the opportunity, actors are brought in who have no experience whatsoever.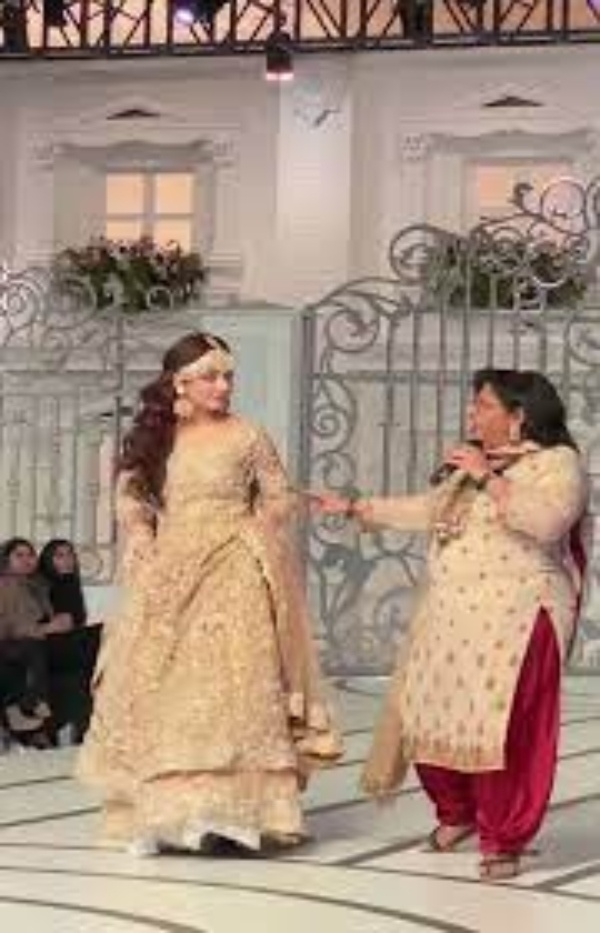 These actors can be sent the clothes for PR perhaps but calling them on the ramp does nothing amazing. Instead, it might even take away from the clothes a little because no one can carry themself the way a model can.
Read more: Alizeh Shah Questions The Real Meaning Behind Azadi
Stay tuned to Brandsynario for the latest news and updates.