Yesterday Pakistani's celebrated their 73rd independence day. In light of the occasion, a Pakistani celebrity Alizeh Shah took to her social media to share the hesitation behind whom she should wish the independence day.
Alizeh Shah Questions 
In a short video posted on Instagram, Alizeh says;
"Pakistan got its freedom on 14 August 1947, and as today is the 14th of august, I can't seem to understand who should I wish Jashne-Azadi. To those rapists roaming freely outside because they are the one's with freedom, and because of them, many girls cannot step outside of their houses or go to work. The inability to travel with your family on the highway. As well as the not getting the freedom to wear whatever they want not just to regular people but the celebrities as well."
Read more: Alizeh Shah Gets Trolled After She Sings For Her Followers
She adds,
"So, the power of social media which we use so blatantly, why don't we try to make a difference this time? What we can do is be kind, do charity. Even if we want to say something bad, refrain from doing so. So many people are killed because of social media, so many people suffer through depression. So please make sure to use social media in a manner that doesn't hurt anyone. I have been through it, and I know how difficult it can be. Everybody has a right to live, not just you. Think about it."
What does It mean To Be free? 
Alizeh mentioned some points to ponder and the meaning behind real Azadi. Azadi means the state of not being imprisoned or captivity. It also means the freedom or privilege to act, speak, or think as one wants. And even though we are grateful to be celebrating the former one. Will we ever get a chance to celebrate the latter?
As much as we think we are free, we are slaves to our circumstances—the victims to power and accountability—the victims of injustice. Even though we try to turn a blind eye to our surroundings, there is no hiding from the fact that women are being murdered around us. Children are being raped. People commit suicide because they are not free from bullying, trolling, and an ongoing chain of circumstances.
So, are we truly free?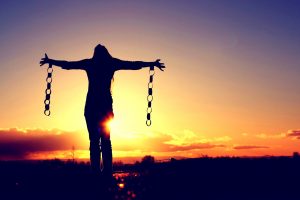 It takes one to be kind and empathetic.
However, it takes one to be kind, empathetic, and let the other one know that you care. Even if a single person tried to care and be kind, we might not become the slave to something or the other.
Stay tuned to Brandsynario for the latest news and updates.