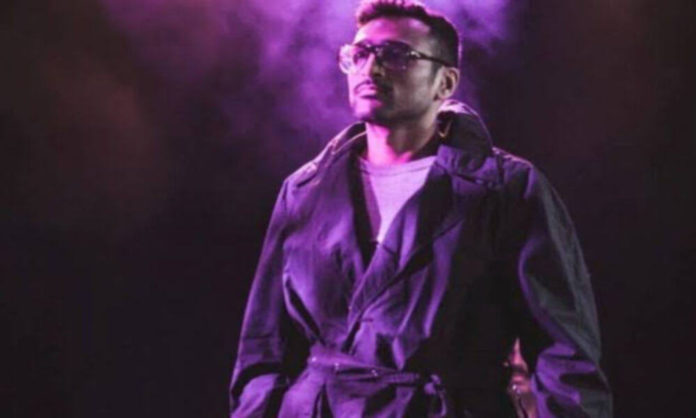 Ali Sethi is not just headlining the news channels anymore. The Pakistani singer whose song managed to break the record for being the most Googled song beating the South Korean band is all set to headline the Coachella festival. With this Ali Sethi has bagged another big achievement in the industry.
Ali Sethi In Coachella 
Ali Sethi is hitting the desert in California at one of the biggest music festivals. The singer shared the news on his social media calling out to his fans to come alongside him to the festival.
The singer is included among the headliners among some of the top singers alongside the Indian Diljit Dosanjh, who will be taking the stage on the second day. Ali Sethi, however, will be performing on the third day of the festival on April 16 and 23. The Coachella pre-sale starts Friday, January 13 at 11 am PT. Register now at coachella.com.
Previously, American-Pakistani singer Arooj Aftab took the stage at Coachella last year after she won the biggest music award – Grammy last year.
Read More: Netflix Releases Trailer Of 'You' Season 4 Part 1
Coachella Timeline
The complete artist line-up of the three-day musical show was shared by Sethi on his Instagram which included; Bad Bunny, Black Pink, and Frank Ocean as headliners. Meanwhile, other artists who will be performing on the world's biggest stage also include Chemical Brothers, Becky G, Rosalia, India's Diljit Dosanjh, Blondie, and many more.
Pasoori, which soar to the music charts all over the world, brought newly found fame to Ali Sethi and Shae Gill whose melodious voices became an instant hit among the fans.
This is the second year of Coachella being back after the Pandemic. The 2022 festival marked the first time the festival ever took a break between years. Previously the event can be postponed and then canceled in 2020 due to the COVID-19 pandemic. Coachella was then rescheduled to April 2021. However, it was canceled once again in January 2021 due to ongoing coronavirus concerns.
The festival finally returned in April 2022 where drama surrounding Kanye West took place. This was the same year Arooj Aftab got to headline the stage as the first Pakistani singer ever.
Read More: Wednesday Season 2: Release Date, Cast, and More
Stay tuned to Brandsynario for the latest news and updates.