Akcent is one of the kings of pop music whose hits like "That's My Name" became global sensations. He's called the King of Disco Music and we couldn't agree more. The singer also has a particular liking for Pakistan and his latest tweet about Pakistan is proof of it. Find out what the international music star had to say about our country!

Is Akcent Coming To Pakistan?
The singer is reportedly coming to Pakistan soon and going to, you guessed it right, Hunza! Hunza this year was the hub of all tourist activity and it became a buzzword. Everybody just wanted to go to Hunza! This created a huge tourist market in the northern area which is incredible for the country.
Hello Pakistan,
This time I have decided to spend some of my holidays in Hunza Pakistan to show the World that Pakistan is a Safe and Beautiful country. pic.twitter.com/il5EQaHqWk

— Akcent (@akcentofficial) October 14, 2021
Now, Akcent is the latest person to be venturing out to Hunza for its beauty and sights. Hunza has lakes, has mountain tops and palaces— there can be no better place to spend your holidays.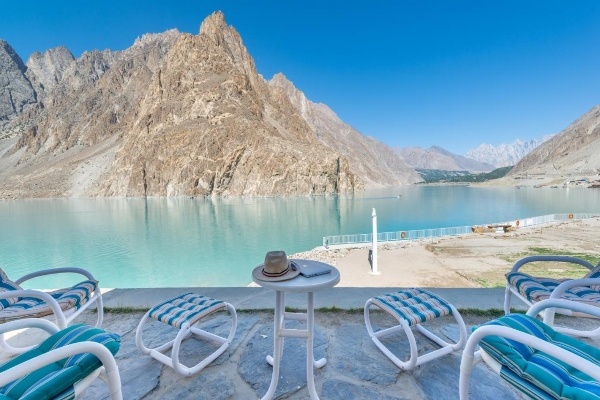 What Did He Say?
Akcent recorded a video saying he will be coming to Pakistan and that he's very excited to meet Pakistanis again. His tweet is where it's at especially! The tweet says that he wants to change the narrative surrounding Pakistan. Akcent wants to show everyone that it is a safe and beautiful country and we couldn't be happier.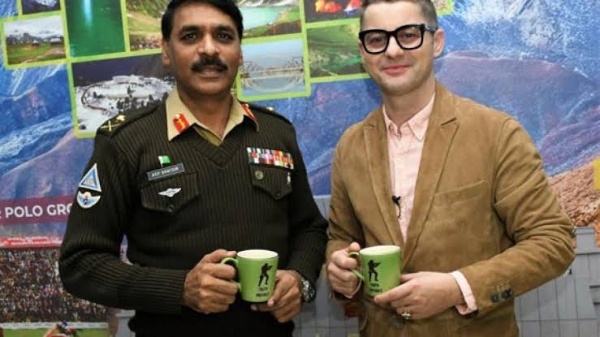 The singer will be devoting some of his holidays to the northern regions of Pakistan and we can't wait to see the content.
Read more: Government Has An Exciting News For Tourists In Pakistan
Twitter Reactions
Obviously, the Pakistani crowd became rowdy in the comments with excitement. They all were happy to see their icon come to their country. Moreover, it is always exciting to see someone so influential change perceptions of your country. Have a look at the reactions:
Thank you and welcome pakistan hope you enjoy your holidays ❤️❤️ pic.twitter.com/zLjE6XZSL4

— Aish khan(Allah ki bandi) (@aishkhan12345) October 15, 2021
Your last visit to pakistan, Picture with Ex DGISPR @peaceforchange pic.twitter.com/AnQsWCyQds

— Adil Khan (@adilkhan_aadi) October 14, 2021
You are more than welcome to Hunza sir.
You will love to see hunza.. it is the most beautiful and peaceful place you will ever visit. And please be my guest.

— Ghaffar Hussain (@hunzadotcom) October 15, 2021
What Could This Mean For Pakistan?
Pakistan is recently having some international, foreign personalities come to the country and love what it has to offer. Christian Betzmann, the German YouTuber came although he came for love and also promoted several parts of Pakistan. Rosie Gabrielle came to Pakistan and also fell in love with a Pakistani in the northern regions!

Now, we have Akcent coming to Pakistan. What if he also falls in love with someone? Jokes apart, we're excited to see how this impacts the inflow of international tourists to Pakistan.
Read more: Canadian Vlogger Rosie Gabrielle Ties The Knot With Pakistani Traveller
Stay tuned to Brandsynario for the latest news and updates.