Falak Shabir has been adding pictures of him giving flowers to his wife Sara Khan ever since they got married and people are now sick and tired of it. If it wasn't enough already, now there are double videos that show him giving a flower to his wife and daughter every day. We get it, this may be in the name of romance but there should also be a limit to what you show. Here's what's going on:
The Latest Story
The latest story involves someone standing and filming the couple with their child. The show-off aspect is how they're sitting in the Emirates business class and having themselves filmed— so typical! Moreover, the Emirates flight manager also comes to them and gives them a stem of rose which Falak then hands to his wife and daughter.
The idea is, again, how he gives flowers every single day without fail. He says when he forgets, other people remember. Such is the power of flowers. Have a look at the video here:
View this post on Instagram
Norm Amongst Celebrities
Read more: Sarah Khan Reveals How She Met Falak & It's So Cute
Travelling in business class is something not everyone can afford. Thus, when celebrities travel and they go in this section, is it a rite of passage to show off? Recently, Ahsan and Minal Khan made absolutely sure everyone know they are travelling in business class even though public has no use of this information.
View this post on Instagram
If you are a celebrity, it is given you're rich! Why consistently rub it in others' face at the risk of being called a show-off?
What Are People Saying
People have had enough of this show of love on social media. Not because it shouldn't happen but because it's getting irritating for them. They're very happy that the couple has such a loving bond in their marriage and something that brightens their day everyday. However, netizens get annoyed when this unnecessary public display of affection has to happen on social media.
Why not give her a flower behind the screen and be done with it? The same just happened with Ahsan and Minal Khan too. Netizens have just one request: keep it private! Have a look at the comments: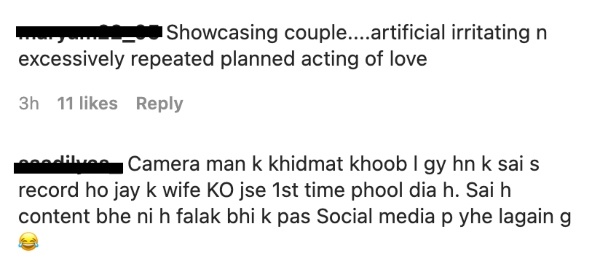 There's more: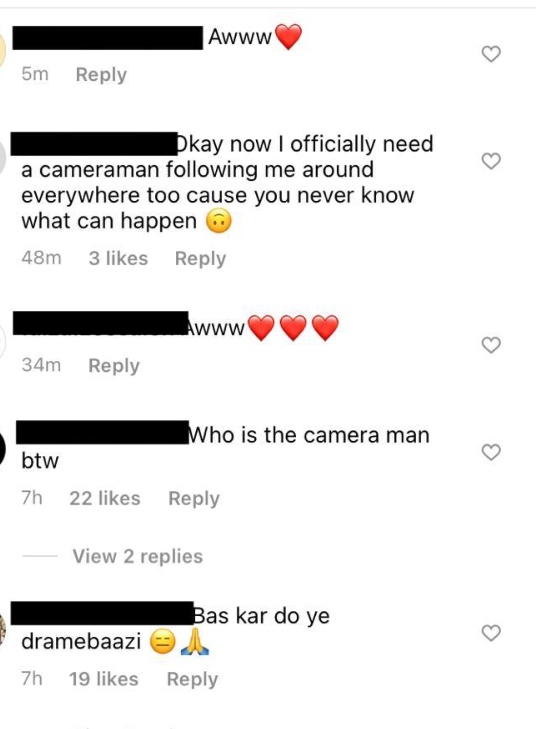 Read more: Falak Shabir Criticized For Making Sarah Khan 'Clean'
Stay tuned to Brandsynario for the latest news and updates.