Sarah Khan got candid in an interview and shared several things from her life. Something people can not get over is the story of how she and her husband, Falak Shabbir met.
Sarah Khan's Humility
Sarah Khan is as humble as it gets. She is a soft-spoken person whose answers are well-curated, thoughtful and genuine. As such, in a recent interview with BBC Urdu in which the interviewer asks her questions about her relationship with Falak. The actress spilled the beans and trust us, it's as cute as it gets.
View this post on Instagram
How Did They Meet?
The story of meeting for the first time is a bit underwhelming but the cuteness comes in how it proceeded. Sarah Khan and Falak Shabbir actually met backstage at a Bridal Couture Week.
We're guessing they both were dressed to the nines and so it must have been love at first sight. As it turns out, Falak actually proposed to Sarah Khan there and then while her sister was also there but prince charming was refused by the princess.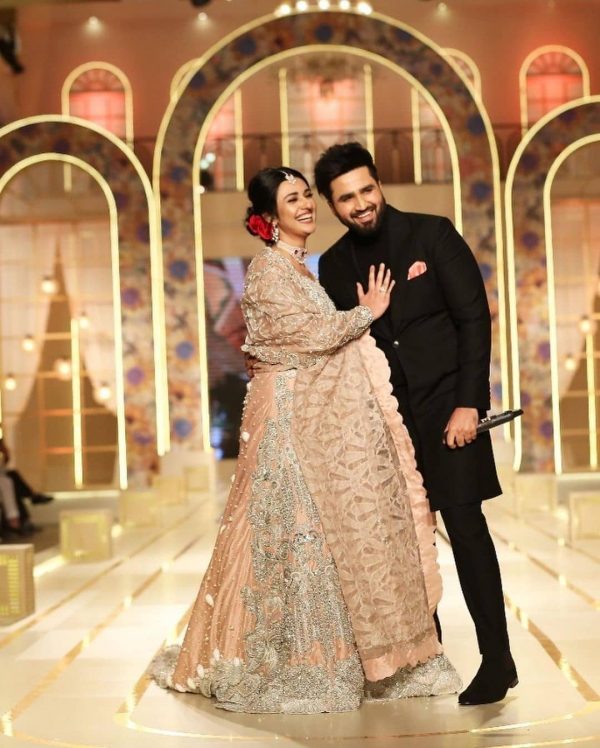 That's right, Sara Khan actually said no to Falak Shabbir the first time! However, he was determined. He then approached her father and then the families got involved and the parents took the decision. Sarah Khan believes there can be nothing better than that!
Second Proposals
The proposal that shook social media was in fact the second proposal. That explains why it was so well-curated and extravagant because the girl had already said yes! Or, in desi households, the parents had said yes!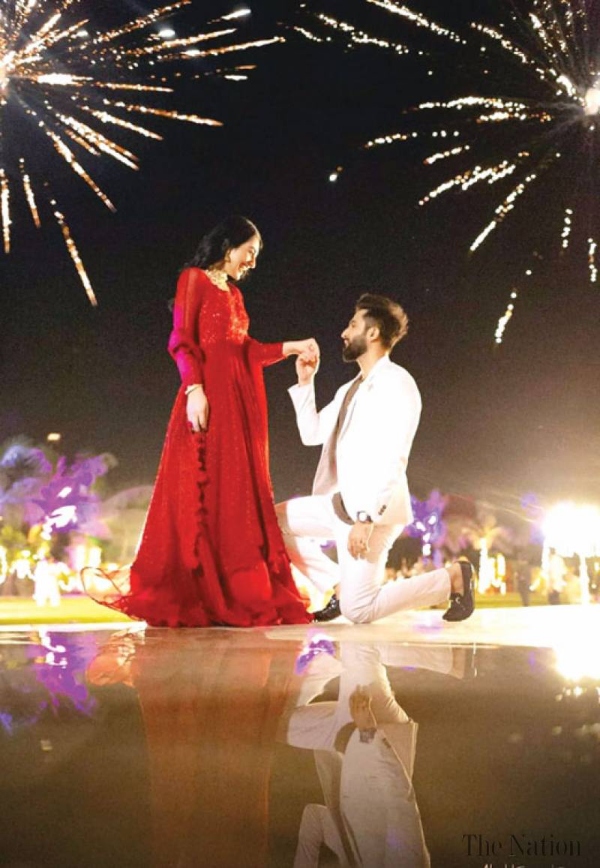 It is adorable and hilarious at the same time how proposals unfold in desi culture. There is no surprise element there— it's actually the two parties enjoying an event that they can not have. Here it goes bottom-up, ask the parents first, have the girl say yes, then propose.
Falak Shabbir as a Hopeless Romantic
View this post on Instagram
Sarah Khan also revealed a lot more about her husband and it appears he is a hopeless romantic. He comes to her every day with flowers. So much so that she now thinks her day is incomplete when she has not been gifted flowers by her beau.
View this post on Instagram
Even besides this, she notes that he's a doting husband who is always invested in taking care of his wife. She considers herself extremely blessed to have a partner like that. We have to say, these two have set the bar quite high!
Stay tuned to Brandsynario for the latest news and updates.