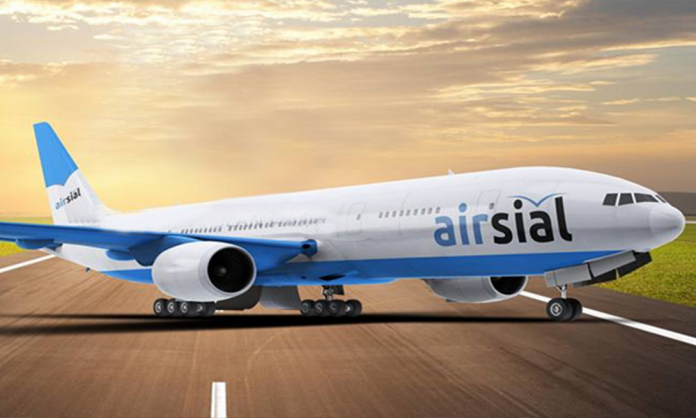 Update – 16th January 2020:
AirSial plans to start domestic operations from May 2020 in Karachi, Lahore, and Islamabad. The airline was recently approved by the federal cabinet.
The flight operations will mainly be based on Sialkot and will connect it with the major domestic airports of the country.
The airline will be acquiring three A-320 air crafts, and the staff has already been hired.
According to the officials of AirSial, the flight operations would be based majorly in Karachi and would be connecting the port city with the provincial capitals of the nation, as well as Sialkot and Islamabad.
---
---
Update: Prime Minister Imran Khan has approved the launch of Pakistan's newest private airline- Air Sial.
While in a meeting with PM Khan, Special Assistant to the Prime Minister on Youth Affairs Usman Dar, Air Sial Chairman Fazal Jillani and other members of the local business community had attended. Minister for Privatisation and Aviation Muhammad Mian Soomro was also a part of it.
Usman Dar shared that the airline will be launched in cooperation with well-known businessmen and local traders. Air Sial's chairman had to say that the airline will be operational during the New Year.
The airline's launch will create jobs and stimulate business activity in the region
PM Khan also shared that Sialkot has been adapting and expanding at a fast pace and is growing into an economical investment hub.
British Airways Officially Starts Flight Operations in Pakistan
---
After decades of surviving on PIA and other International Airlines for air travel looks like Pakistan has finally caught up with the world of domestic air carriers.
Following Serene Air, Sialkot International Airlines is to be launched in the country; opening a door of job opportunities for individuals.
Air Sial, is a new private airline being established under the supervision of Sialkot Chambers of Commerce and Industry (SCCI) will take to skies by the year-end, operating with the four planes it currently owns.
Job Opportunities  
There are a lot of categories in which Air Sial is hiring;
Director Operations
Director Engineering
Chief Pilot Flight Operations
General Manager Airport Services
General manager Commercial
General Manager Fleet Planning
General Manager Procurement
Manager Audit
Manager Flight services
Manager Corporate Safety
Manager Quality Assurance
Manager Revenue Management
Manager System Support
Coordinator
Qualifications & Eligibility Criteria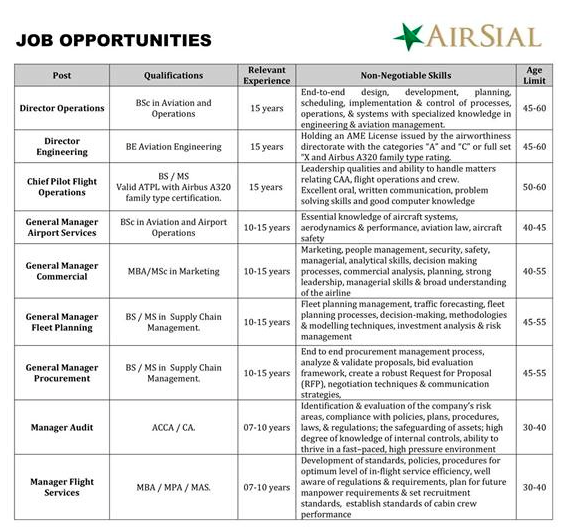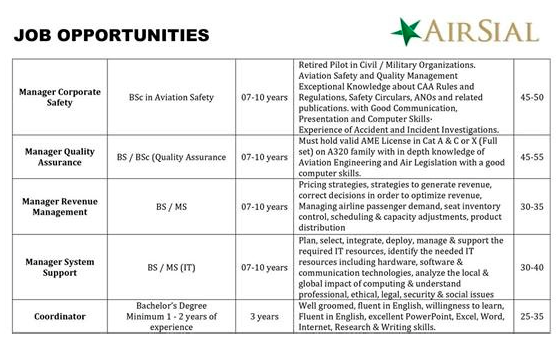 The airline aims at providing 5-star level services at affordable prices.
"We are hopeful that Air Sial will be able to begin its operations by the end of the current year after the completion of registration process. The airline's official logo will be unveiled soon. We had been deliberating to launch our own airline for a long time as Sialkot's business community frequently travels abroad and domestically," the President of SCCI
Stay tuned to Brandsynario for more details.