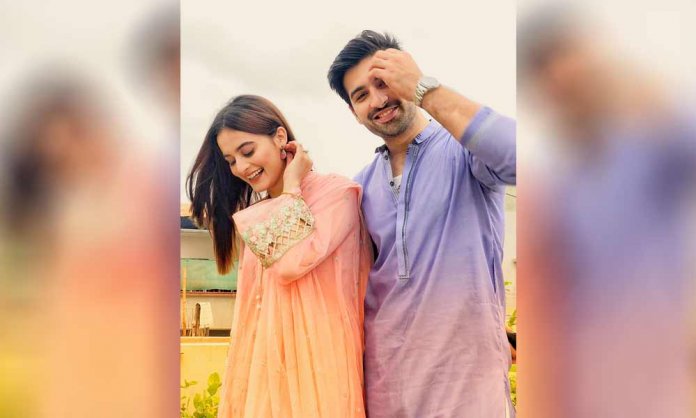 Aiman Khan's wedding with Muneeb Butt is finally happening! Brace yourselves as you might just witness the next star-studded wedding after Feroze Khan and Alizeh Fatima's grand nuptial.
The much-awaited wedding of the starlet and her long-term beau is going to take place soon and we are already so excited!
Her wedding event finally kicked off yesterday with a Dholki and it was an unforgettable one. Her fans and followers absolutely adored her simple look!
Here Are The Pictures And Videos Of Her Event
We absolutely love how she is looking like an illusion here! 
Can we just take a minute and appreciate her simplicity! 
The bride with her twin sister Minal Khan! 
Aiman Khan danced like there's no tomorrow at her wedding! 
She just refused to leave the dance floor till late! 
Aiman continued to burn the floor in the company of her sister Minal and the duo danced their hearts out on the big night.
All we want to say is MashaAllah! 
And here is the cake cutting moment! 
And the bride's sister looks as gorgeous as Aiman! 
The couple looks inseparable together and we can't wait to see them on their big day!
Aiman Khan & Muneeb Butt's Engagement Ceremony Pictures Are Proof they are Totally Meant to Be!
Are you curious to see how Aiman Khan would look on her big day too? Let us know in the comments sections below.
Originally published on Veryfilmi.com