Aima Baig has called out a media outlet that managed to drag her around in a controversy surrounding her interview. When the singer came on to an old talk show hosted by Samina Peerzada as a guest. While talking through a series of questions, Samina asked the guest if she has a crush on anyone.
Her answer didn't come as a shock to anyone at that time. However, recently her statement caught fire when a major media outlet shared her statement in a twisted manner for clickbait.
Aima Baig Took Notice
Aima Baig took to her social media to clarify the statement surrounding her first crush. She shared her thoughts and later the video of her recorded interview. She noted that she is disgusted by the vile behavior of the channel who she has been following for a long time.
Take a look at Aima's statement below.
"Usually, I don't come forward to clarify my statement but this post caught my attention when my publicist sent this post. I'm utterly disgusted by this yellow journalism by @fhmpakistan. What creepy, shameless ideology they are sharing. I don't know if they are spreading some shameless agenda but don't make me a part of this. I literally wanna through up like seriously. Anything for views? I mean seriously work hard or leave me alone. Shame on you guys like big time."
Read More: Did Dua Malik Just Take A Dig At Aliza Sultan?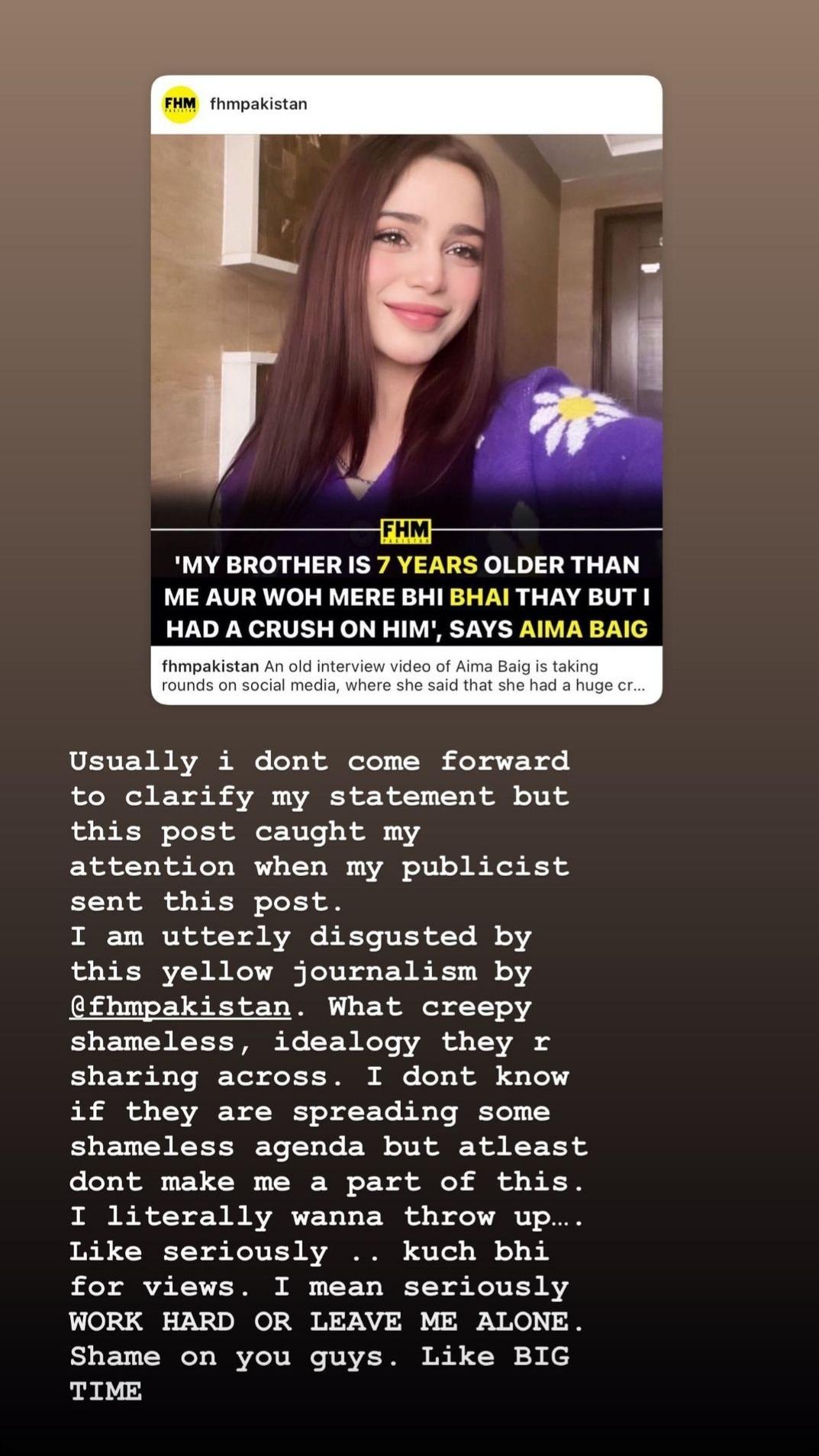 Aima Baig also shared the actual interview on her social media and it clearly shows the statement given by the singer when asked, "If she had a crush on anyone?"
To which she responded, "Yes, I remember my first crush when I was ten years old, he was my brother's friend."
Aima Baig Demands an Apology
Aima then took to her Instagram stories to demand a public apology for the incident. Meanwhile, she also requested the media outlets to remove all sources and information regarding the incident.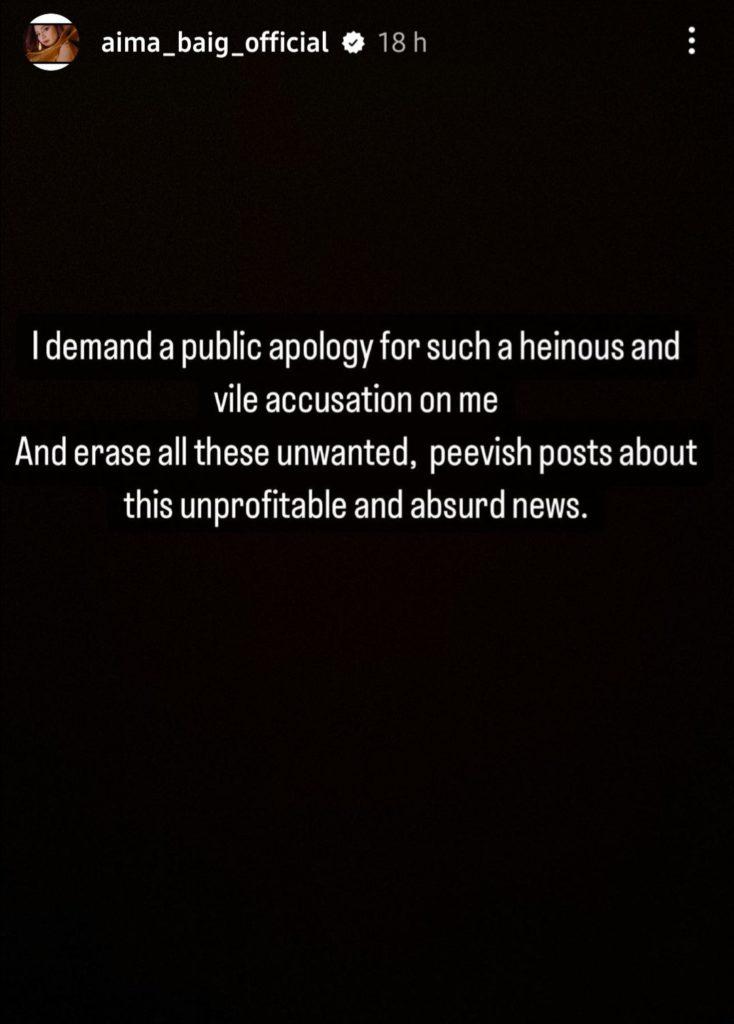 What are your thoughts on the Aima Baig incident? Share your thoughts below.
Read More: Syeda Aliza Sultan Shares What It's Like To Be Divorced
Stay tuned to Brandsynario for the latest news and updates.