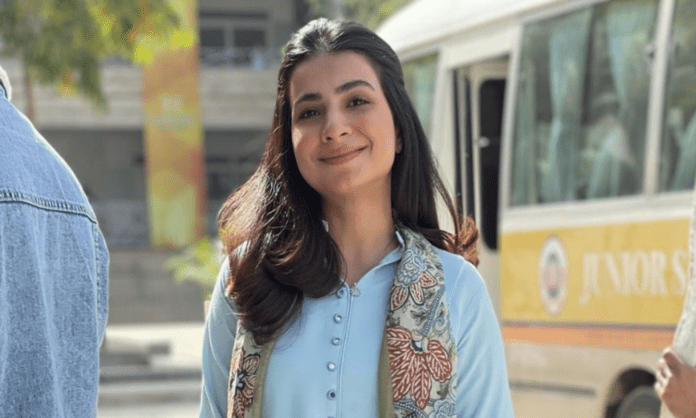 Dua Malik, the sister of Feroze Khan is known for sharing her thoughts on social media. The two sisters have also supported their brother amidst a horrid divorce and lawsuit. As soon as the news about Feroze Khan being accused of domestic violence went viral on social media, the sisters tried their best to support their brother both online and offline.
Alizeh Sultan who claims to be doing pretty well after going through a nasty divorce is often sharing her life on social media. Ever since her social media presence has gotten strong, the rumors of Alizeh joining the showbiz industry have caught fire. However, Sultan herself shut down the rumors claiming that she has no intentions of joining the industry and wants to devote her time to her two kids. Meanwhile, fans who were against Alizeh spew hatred saying that she has no talent to join the media industry let alone any chance, to begin with.
Read More: Syeda Aliza Sultan Shares What It's Like To Be Divorced
In a similar context, Dua Malik has shared her thoughts on her Instagram account. Ever since her post, netizens are assuming that the actress has taken a subtle dig at her former sister-in-law.
She wrote,
"Just scrolling through social media thinking how badly have people become greedy for attention. I see people done nothing in life no talent no achievement yet trying hard to become a celebrity. Damn! What's happening with society? People would do anything for money." #socialmediacurse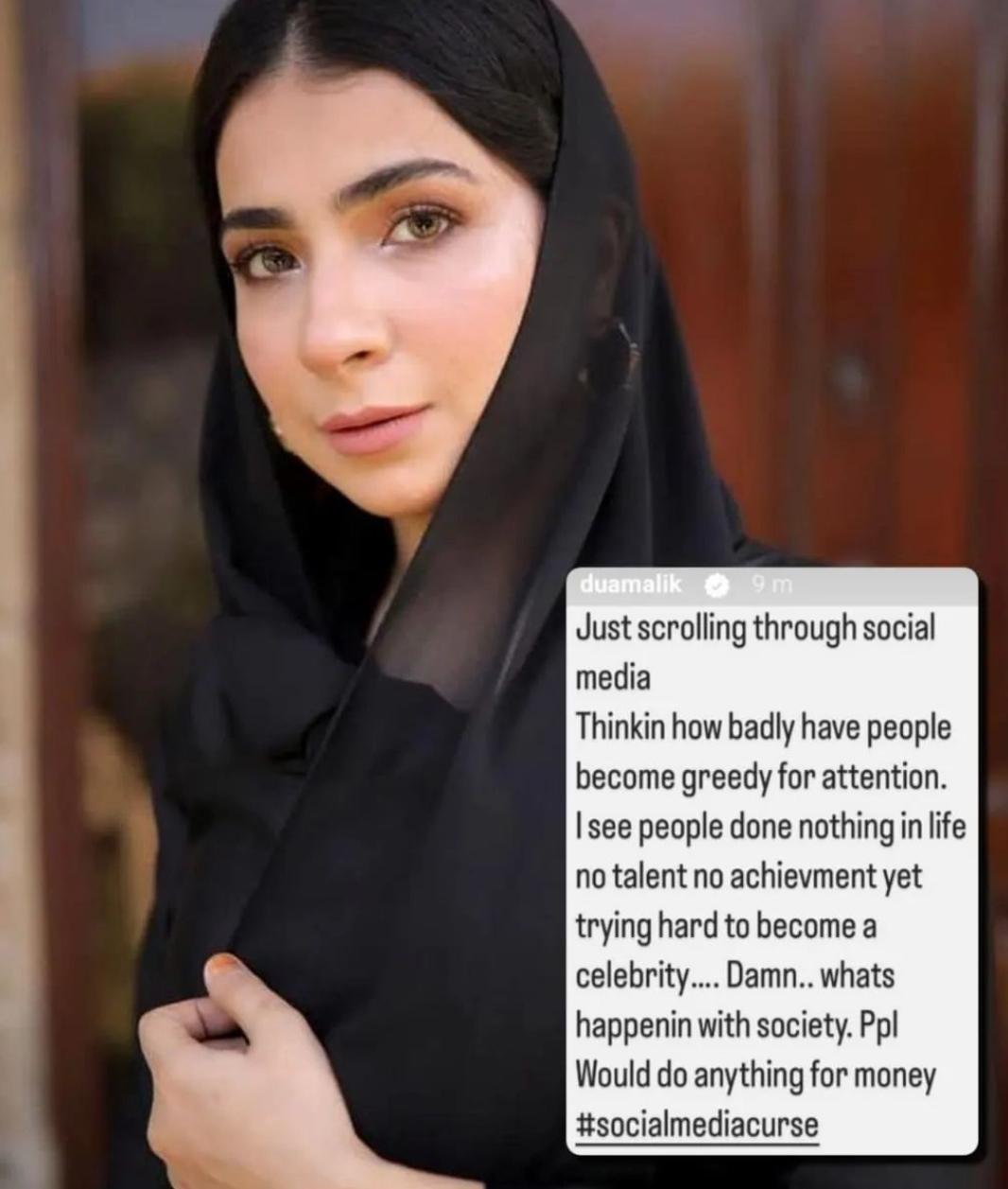 Alizeh Sultan on the other hand has been sharing her thoughts and life on social media. In a recent Q&A section, Alizeh shared what it feels like to be divorced and that if you have Allah and supportive people by your side you can go through anything.
Read More: Aymen Saleem Reveals She's A Guinness World Record Holder
She also mentioned that her self-confidence has gotten strong and she won't let anything stand in her way anymore.
Stay tuned to Brandsynario for the latest news and updates.