After speculations of the couple's separation for several months, the rumors were put to rest when the sources confirmed the divorce of Sajal and Ahad Raza Mir. Now the fans are left heartbroken with the news that everyone hoped not to come true.
Meanwhile, people are sharing different reasons behind the couple's separation. A digital creator took to social media to share his two cents about the situation.
The Reason Behind Sajal And Ahad's Divorce 
A digital content creator shared a detailed video to clear the air about a couple's divorce. He started the video by mentioning the blame game, which both parties have resorted to after the news of separation. He, then, mentioned how some people think that it's Sajal's fault since she was asked to refrain from doing item songs and attend particular gatherings. And since Sajal said no, the couple ended up separating. However, he mentioned that these are all baseless rumors and many people know the actual reason behind the couple's divorce.
He further mentioned how it would be good for Ahad Raza Mir to come forward and make his stance about the whole situation since he knows a lot of people in the media fraternity. Adding that, everyone knows he was caught in a bad situation, and this is a good time for him to come clean.
The creator concluded the video by wishing Sajal Aly the best in life and things about to come.
Here's a look at the video.
Read More: Designer Lawn Dresses; A Facade Or A Need?
Netizens React 
Netizens have been taking the comment section by storm as they already can't accept the divorce. Many shared how the content creator is here for mere publicity, and he has no right to share the details of anyone's private lives.
At the same time, netizens also questioned if this story was true or whether these were all baseless rumors.
Take a look at some of the comments below.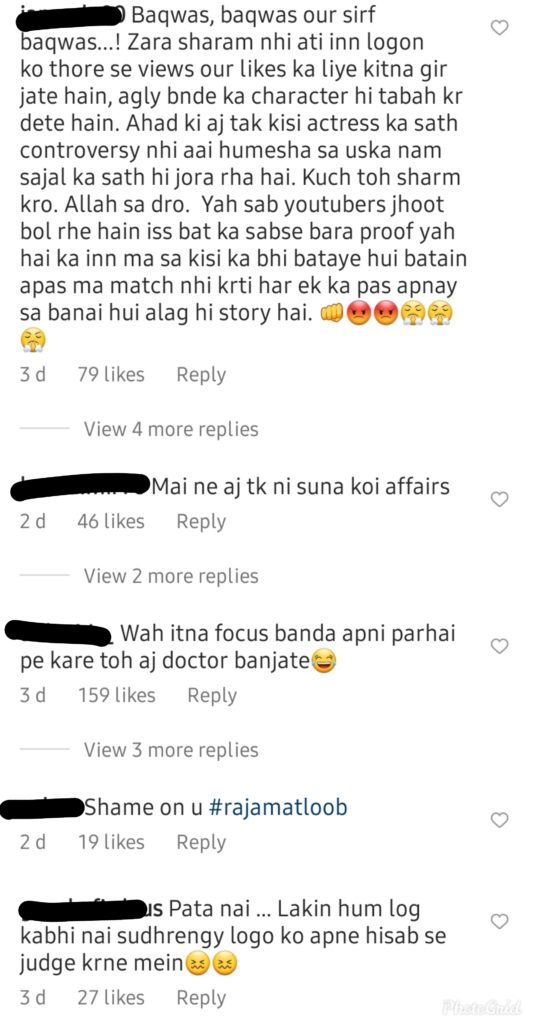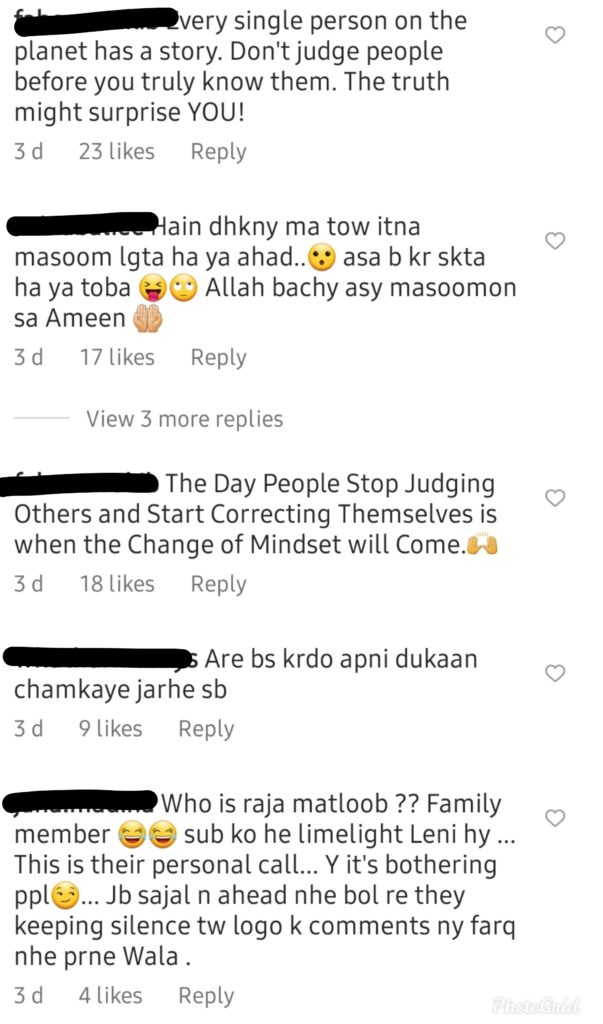 Read More: Mama Mir Responds To Reports of Ahad & Sajal's Divorce
What are your views about the whole situation? Share your thoughts in the comments below.
Stay tuned to Brandsynario for the latest news and updates.