Come spring season, and our calendars are marked with the launch campaigns of the latest designer lawn collections. The spring-summer/ mid-summer campaigns never leave us behind until it's time to pack the dresses that never see the light of the day again. Because let's be honest, who would like to wear last year's designs when you have catalogues and campaigns brimming with new (who are we kidding? They are definitely repeated) designs every year.
Trip Down Memory Lane 
My first memory of getting fascinated by designer lawn goes as far as 2010 when I was just a teenager and the trends weren't taking a toll on us but sure were meaningful. I stumbled upon a brand catalogue filled with pictures of models posing in the middle of the dessert. Needless to say, I felt excited. Adorned with heavy jewellery and flowy dupattas, the lawn dresses felt like a breath of fresh air with minimalist designs and classic chunri and floral prints that could be recycled for the next five years. Of course, I couldn't get my hands on the dresses, but to this day, I wonder, when did our love for lawn turn into this manic illusion created by society?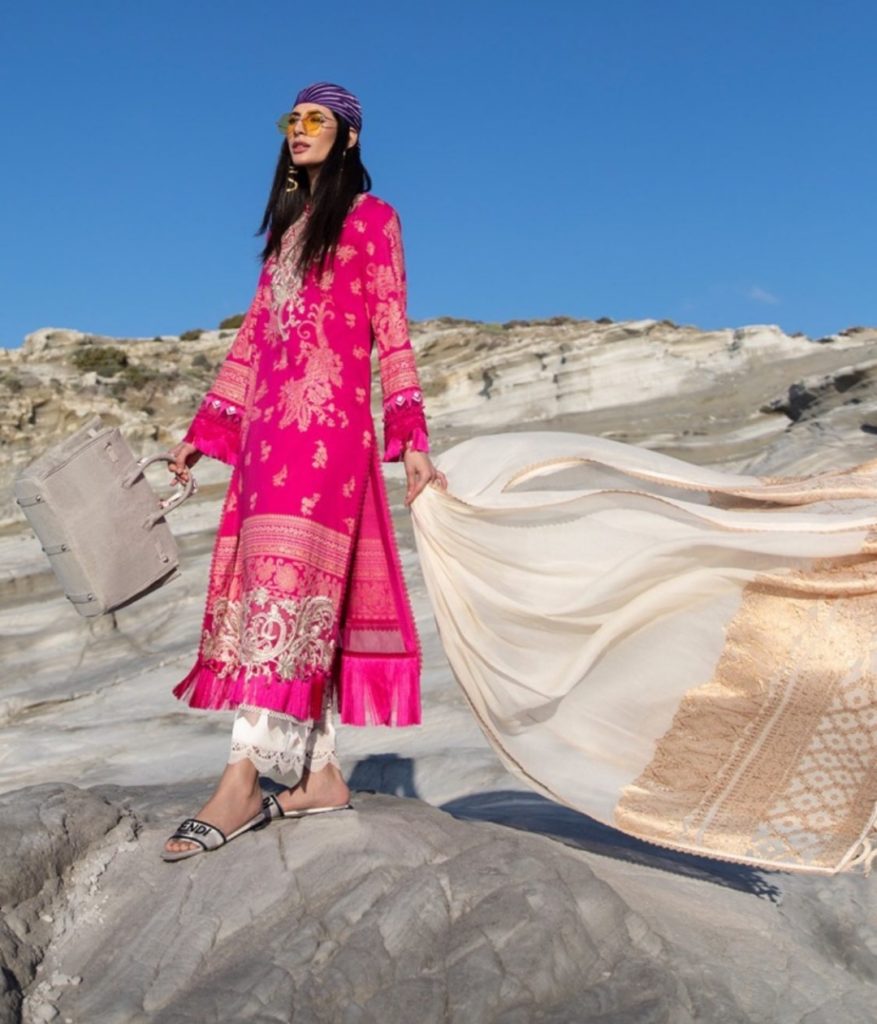 The Campaign Fiasco
Fast forward to this day, when the digital catalogues have replaced the print ones, I don't feel as excited looking at them as I used to. Because as a Millennial, I would prefer to feel the essence of the lawn through catalogues. Or is it because the whole charm of adorning ourselves in lawn dresses have to turn into a whole facade of who gets their hand on the designs first.
Read More: Stock Up On The Best Summer Looks From GulAhmed Lawn 2022 collection
Every year, as soon as the launch season starts, there comes a vicious cycle of trying to get your hands on the trendy pieces, then finding out that the only design you found different is out of stock. Sulking over the idea and then moving on to the next campaign; It gets nothing less than furious to survive the lawn season.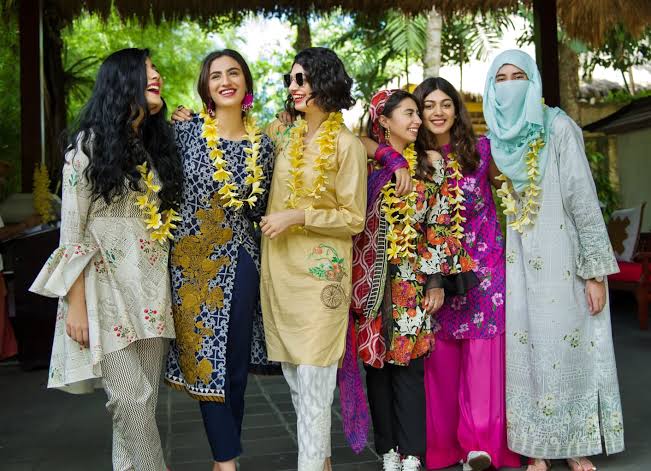 As soon as you promise yourself to not indulge in another suit, there comes the latest campaign with models who would do anything and everything (even risk their lives) to pose in lawn dresses. And you start daydreaming about how you would get the dress stitched only if you could get your hands on the designs in time.
Who Is Accountable For The Obsession?
Truth be told, campaigns should be held responsible. From making us change our minds to breaking endless promises with ourselves because what's the fun in holding yourself accountable? 😉
Not to mention the prices, which are skyrocketing; thanks to limited edition designs. Once you own a designer lawn dress, you fall into a specific category which is another dilemma, a 'Brand Conscious one, where the charm is uncanny but in the eyes of the society, it's appalling.
Read More: H&M Just Introduced A Kurta In Its Collection & Pakistanis Are losing it
To each, their own lawn experience is sure exhilarating, but now it has become exhausting. Thanks to the trends of stocking limited items and trying to make the campaigns out of the world, not figuratively (if you know, you know). Not to mention the quality of clothes going down the drain, making the price unjustified. But then again, the question is whether society would accept us if we didn't own a designer lawn dress?
What are your thoughts about this? Let us know in the comments below.
Stay tuned to Brandsynario for the latest news and updates.