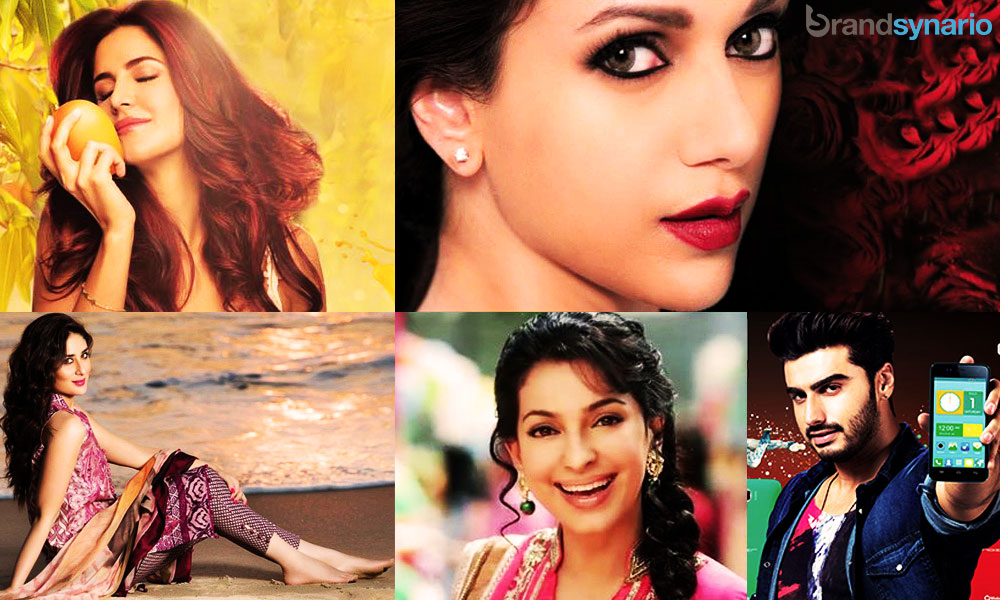 Contrary to popular belief, Pakistan and India do tend to get along at times; it isn't all warfare when it comes to these two neighbors. As evidence, we've compiled a list of some commercials that promote Pakistani brands but star famous, A-list celebrities from B-Town. These faces are favorites in India and Pakistan alike!
We do enjoy our share of the glamorous Bollywood scoops here in Pak-land as well. So delve into our list of eight Indian celebrities who are commendably breaking the xenophobia with these viral Pakistani ads!
1. Slice ft. Katrina Kaif
Who hasn't seen the seductive Katrina Kaif in the scintillating Slice Ads! The sexy starlet sizzles with 'pure mango pleasure' in the Slice Ads in both Pakistan and India, and people can't seem to get enough of it! It surely is Katrina behind all those risen Slice sales. Making Katrina, the brand ambassador for Slice, was a winner of an idea.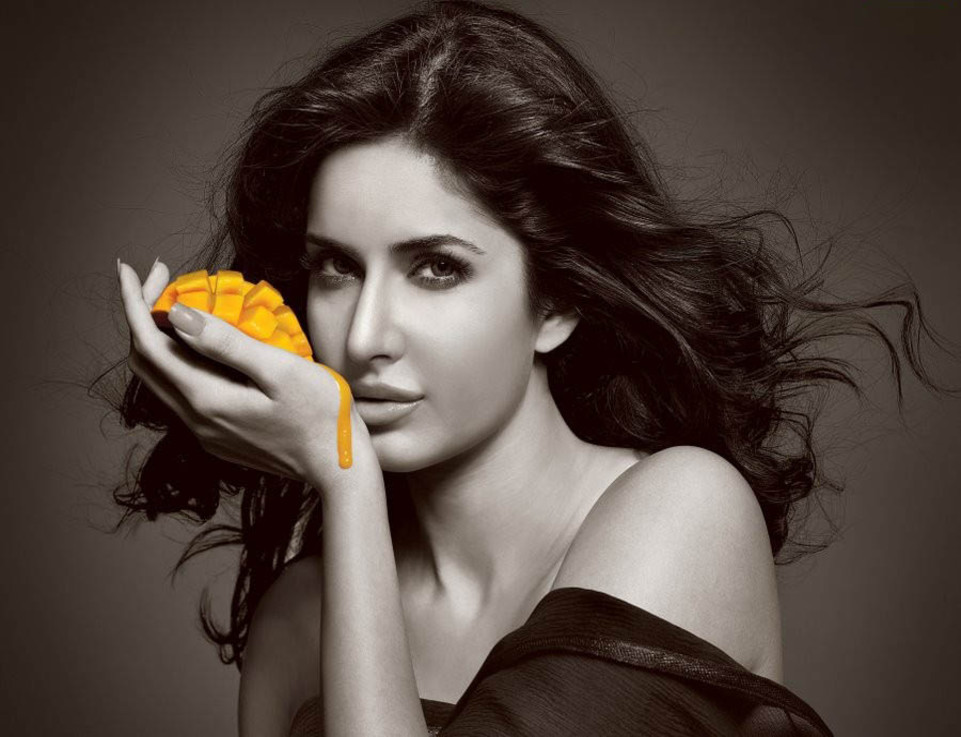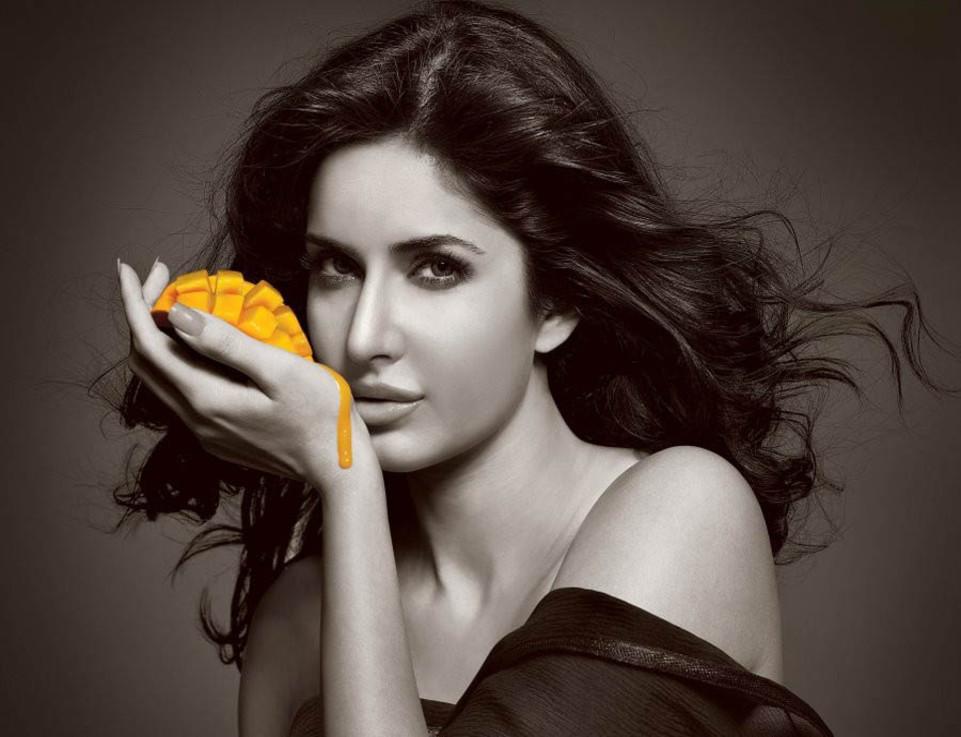 Tropicana Slice from PepsiCo featuring Katrina Kaif as its brand ambassador will make you drool over the mango drink.
Watch the Slice Mango TVC featuring Katrina Kaif below:
2. Magnum ft. Kareena Kapoor
The evergreen starlet Kareena Kapoor was signed on as the "Pleasure Ambassador" for Magnum back in 2014. Kareena's Magnum TVC 2015 was all the rage last year when it first aired! Donning a chocolate brown dress, Kareena stunned while seen for around 7 seconds, as she dips the ice-cream in chocolate and takes a large bite from the dessert.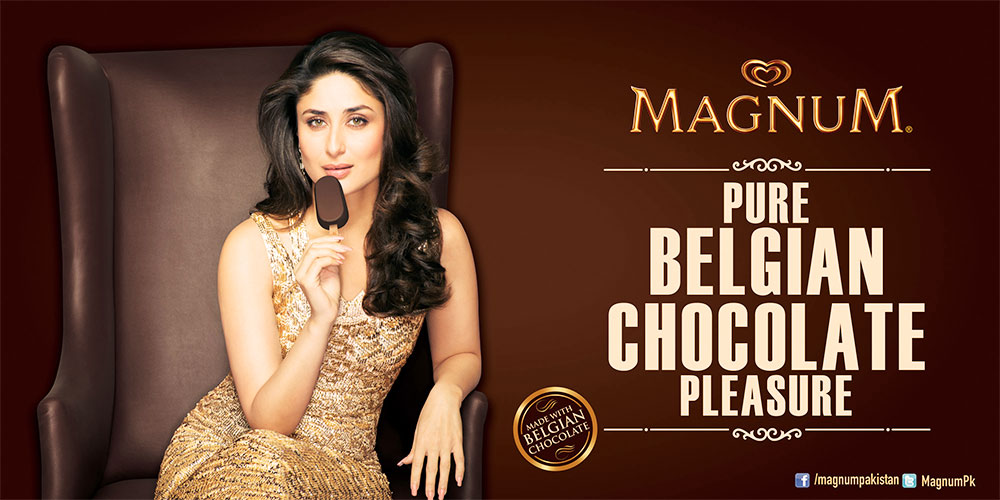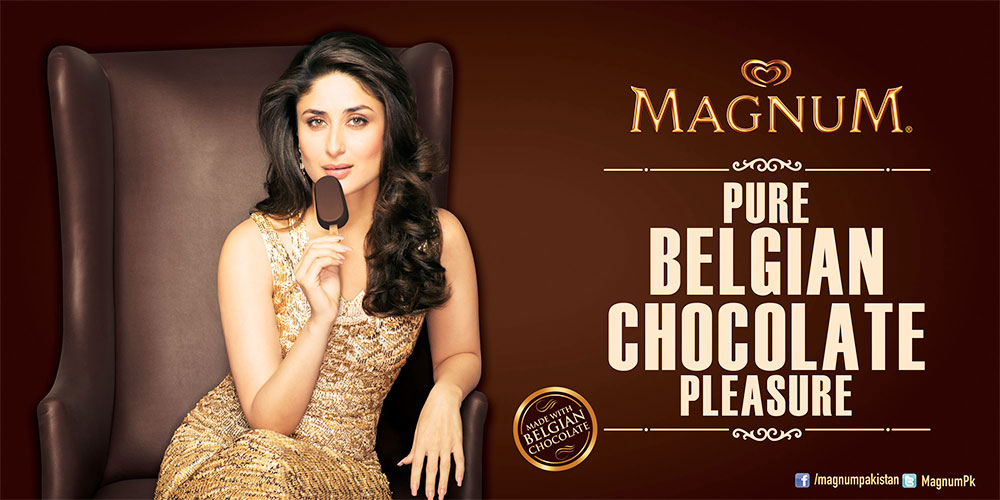 With the chocolate disk in the center and nuts coating the outside, it's no wonder Magnum is one of Wall's biggest successes. Go Magnum!
Watch Crazy Magnum TVC 2015 ft. Kareena Kapoor:
3. Qmobile ft. Arjun Kapoor
Qmobile is known to rope in glamorous B-town stars and spend a fortune on their advertisements! Back in 2014, Arjun Kapoor was roped in for a classic Noir Quadcore i9 TVC, exuding much class and grace.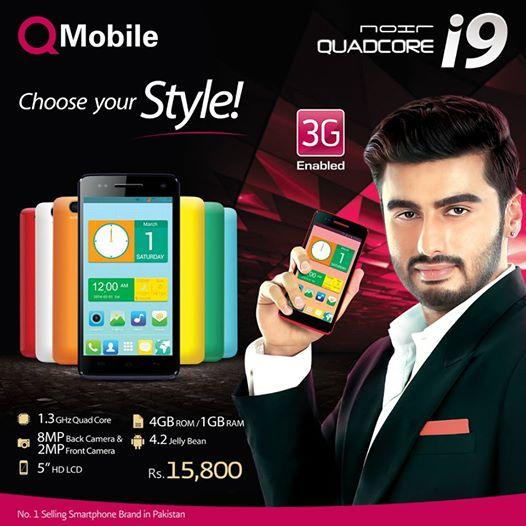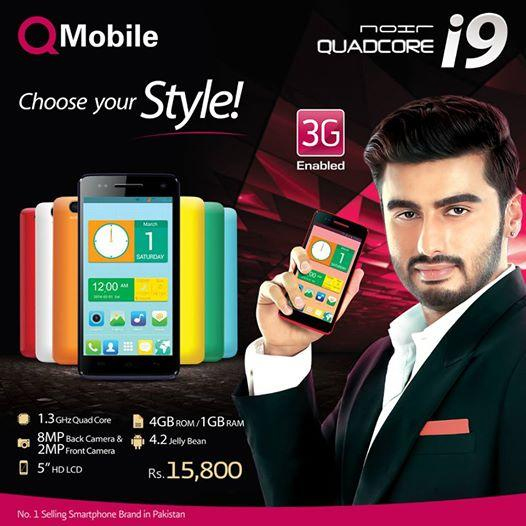 The mobile phone brand is well known for hiring the 'Kapoors' as its ambassadors; Bollywood's Bebo Kareena Kapoor, actors Sonam Kapoor, Aditya Roy Kapoor and Arjun Kapoor, B-Land divas Jacqueline Fernandes and Priyanka Chopra have also endorsed the brand.
Watch TVC below:
https://www.youtube.com/watch?v=N6y1vuN_vss
4. Gai Banaspati ft. Juhi Chawla
Har koi gai ki gun gai! Pakistani food wouldn't be half as delicious without all that extra load of cholesterol-loaded ghee and banaspati – the ad features an old Bollywood talent, Juhi Chawla, who rose to fame with her 1988 movie, Qayamat se Qayamat Tak.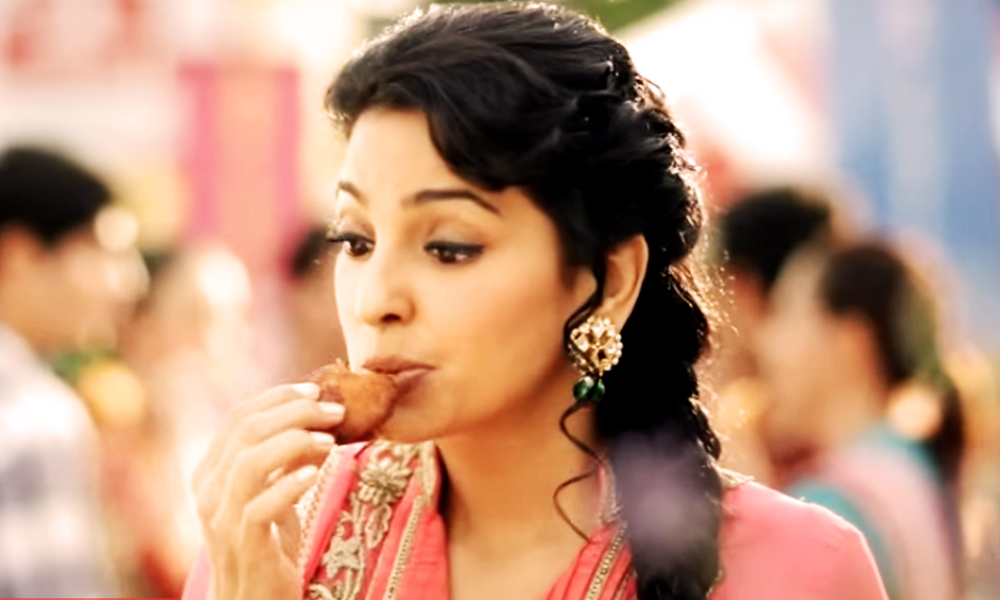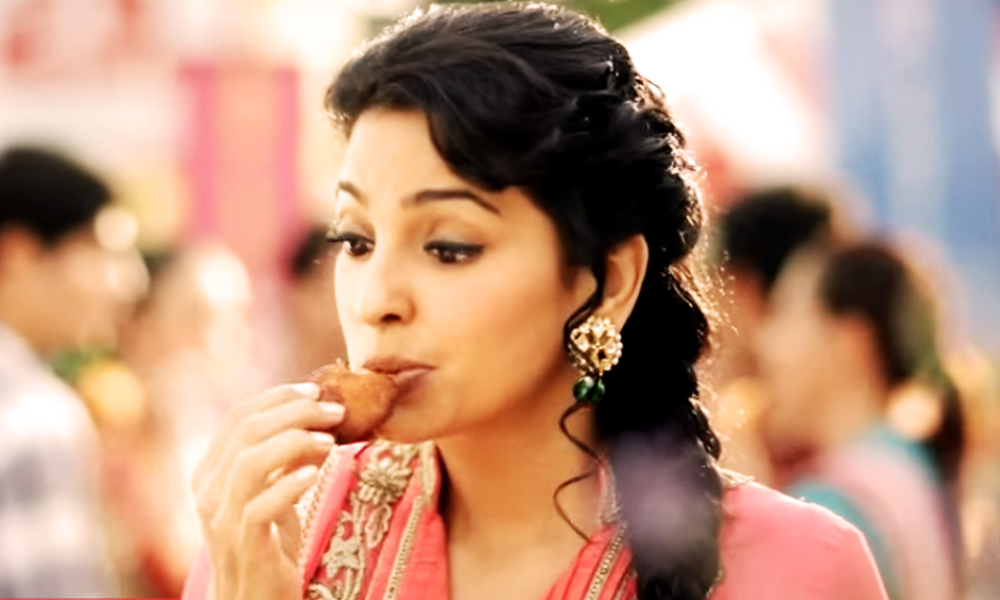 The carnival setting gives the impression of a cheerful disposition- the dishes presented make us almost look forward to adding a little cholesterol to our diets! This one sure made an impression with old Bollywood diva and the catchy punchline!
Watch the colorful TVC below:
5. Jazz Mobilink ft. Nargis Fakhri
We all remember the controversial Nargis Fakhri Mobilink Jazz print ad that caused quite the stir on social media!mThe controversy began with Nargis Fakhri appearing on the front page of Jang newspaper on Sunday, 20th December 2015, sprawled across in a sizzling maroon dress to promote Mobilink Jazz X Smartphone.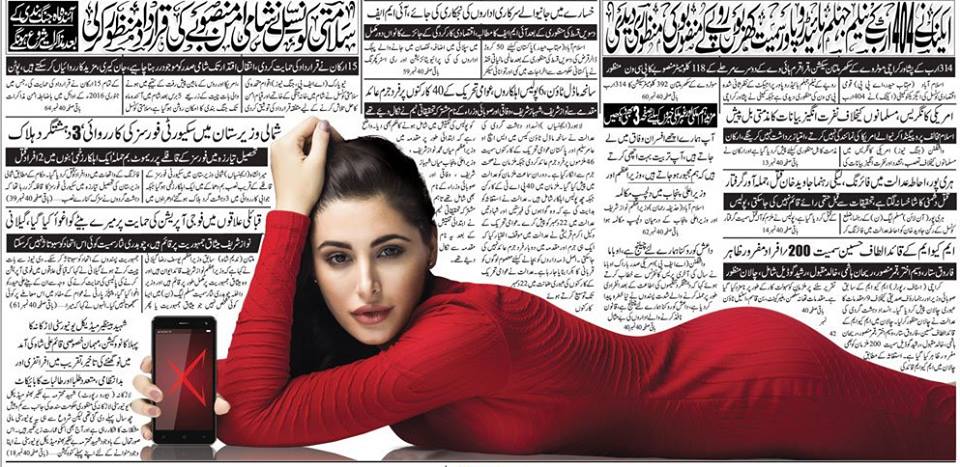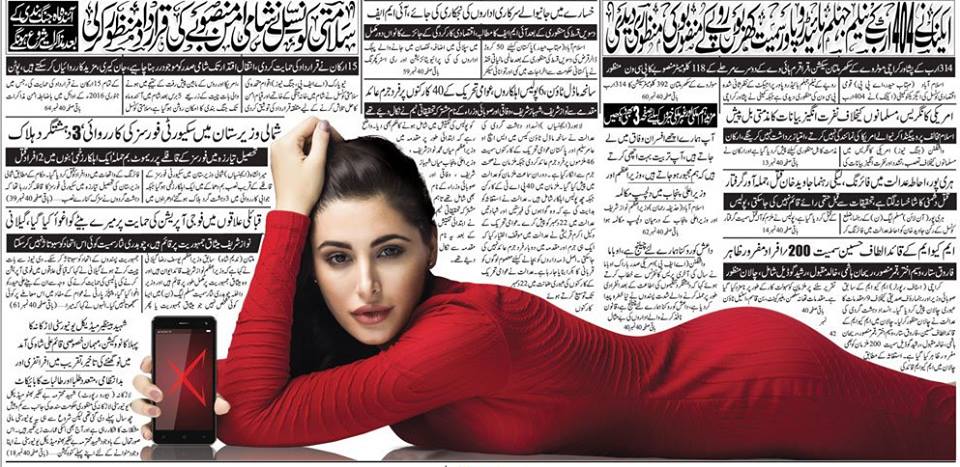 The ad immediately went viral with funny reactions and memes being shared on social media! The backlash was immense and affected the image of Nargis Fakhri and Mobilink in quite negatively.
Ufone did their hilarious spoof of the advertisement and released a similar print ad with Faysal Qureshi lying across on the front page of the Urdu Newspaper, promoting Ufone's smartphone. A brilliant marketing gimmick, we must say!
6. Faraz Manan ft. Kareena Kapoor
Kareena strikes again! Her reappearance in a Pakistani lawn brand ad is definite proof of her popularity in the country. Faraz Manan, though no Junaid Jamshed, is certainly gaining popularity, and having Kareena advocate his clothes could be a step in the right direction.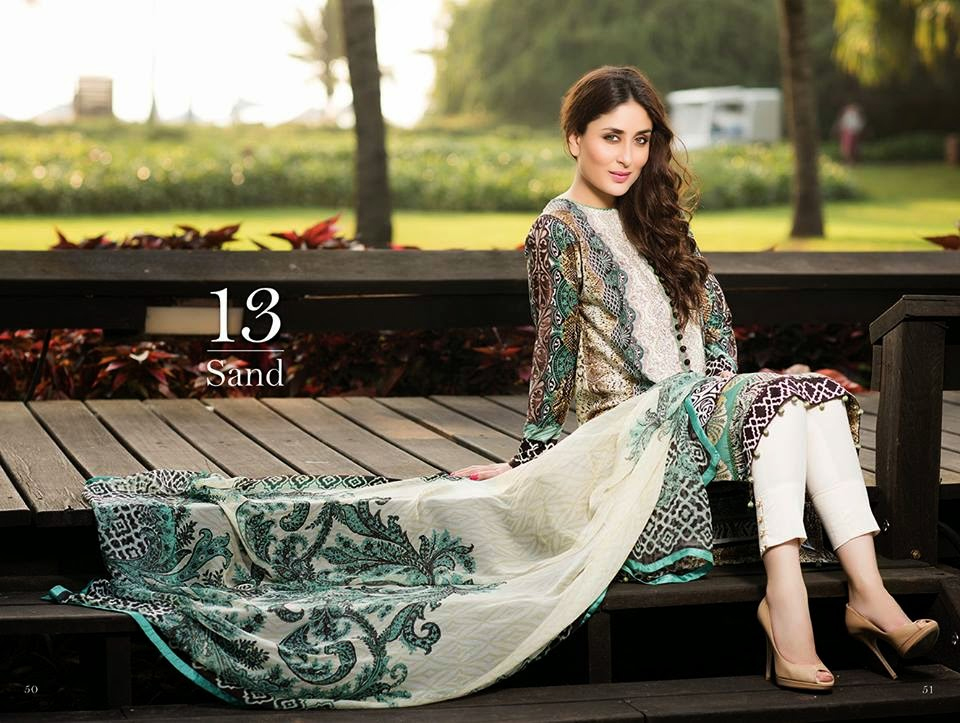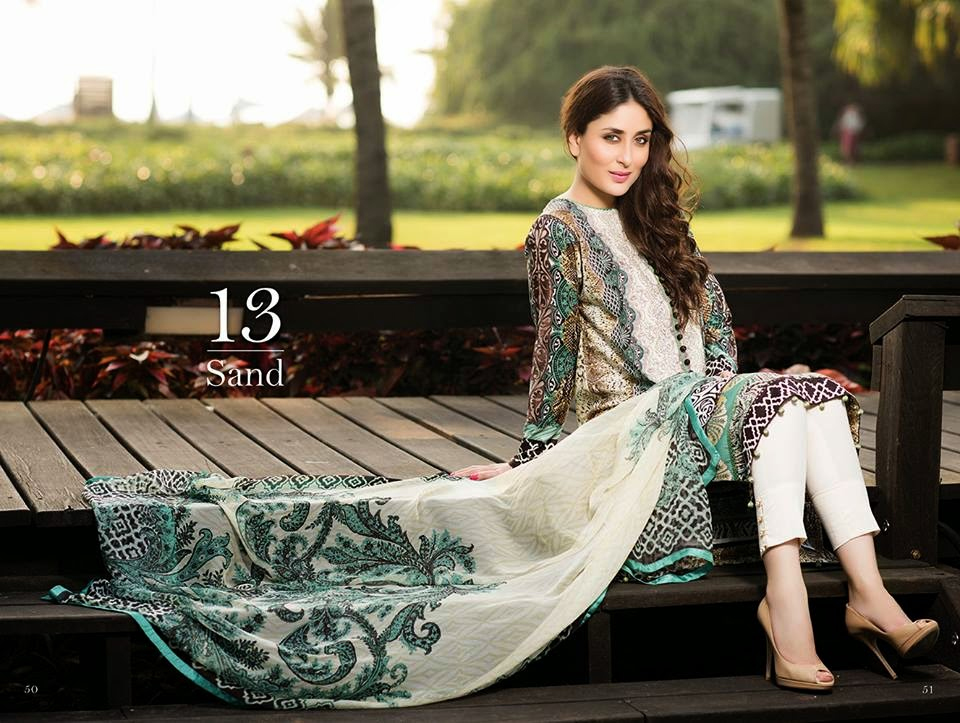 She looks stunning!
17 Times Pakistani Celebrities Had Fan Moments with Bollywood Stars
7. Zainab Chottani ft. Jacqueline Fernandez
The lawn collections never end! One of the hottest and most trending topics in Pakistan once the right season comes along is lawn collections, and what better way to sell Lawn than to rope in one of the gorgeous faces of the most followed Bollywood starlet! After Kareena Kapoor, Jacqueline Fernandez was also roped in for Zainab Chottani's Spring/Summer 2016 collection.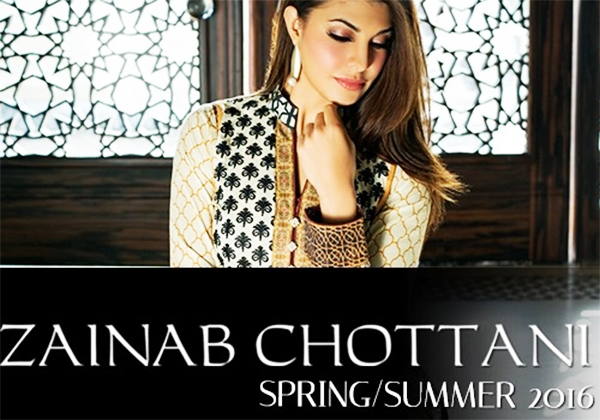 She looked utterly ravishing in those gorgeous prints, didn't she?
8. Olivia ft. Aditi Rao Hydari
Who has forgotten the local brand of cosmetics, Olivia? Olivia Shukriya! Before globalization took root, this was the go-to product for a lot of Pakistani women. Even now, some prefer Olivia makeup products to Mac and Olay!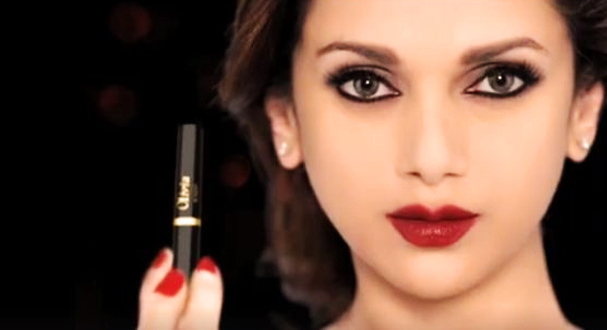 Bollywood actress Aditi Rao was roped in for the Olivia 'Kajal' kohl commercial that ended with the traditional 'Olivia, shukriya.' Starlets liek Mehwish Hayat, and Nargis Fakhri have also been seen in Olivia ads!
Watch the Olivia ad below:
https://www.youtube.com/watch?v=bCIiLANQd48
http://www.brandsynario.com/12-ridiculous-pakistani-ads-that-cross-all-limits-of-idiocy/
Despite our disagreements, Pakistanis and Indians are still dependent on each other, even if it is only for entertainment purposes. If we put our differences aside and learn to compromise, we would find ourselves benefitting a whole lot more from one another.
Which one of these ads is your favorite? Let us know in the comments below & stay tuned to Brandsynario for more updates.