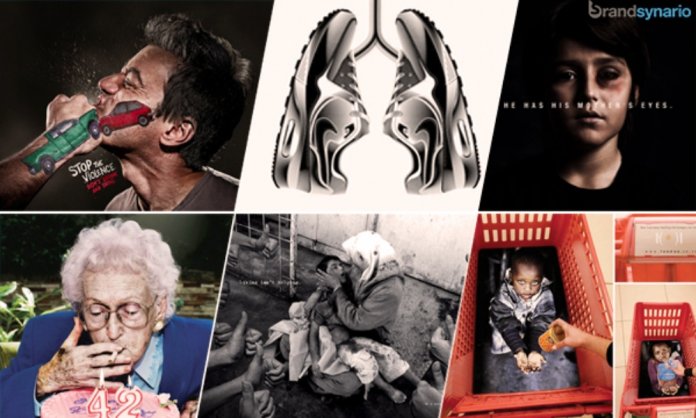 It's been a long time since we came across a creative ad conveying a profound health message! Brands and organizations have been collaborating for a long time to create advertisements that, along with promoting the brand, also raises awareness for social, mental, environmental health.
Prevention of health hazards is one of the most pressing issues and what could be better than to spread health awareness via brand advertisements-  they leave a lasting impression. They are easily understandable to the average person. These beautifully articulated visuals force the viewers to witness some of the hazardous health issues affecting society today.
Here is a list of the seven most incredibly captivating adverts that do more than merely promote the brand. They save lives.
1. Nike Air Max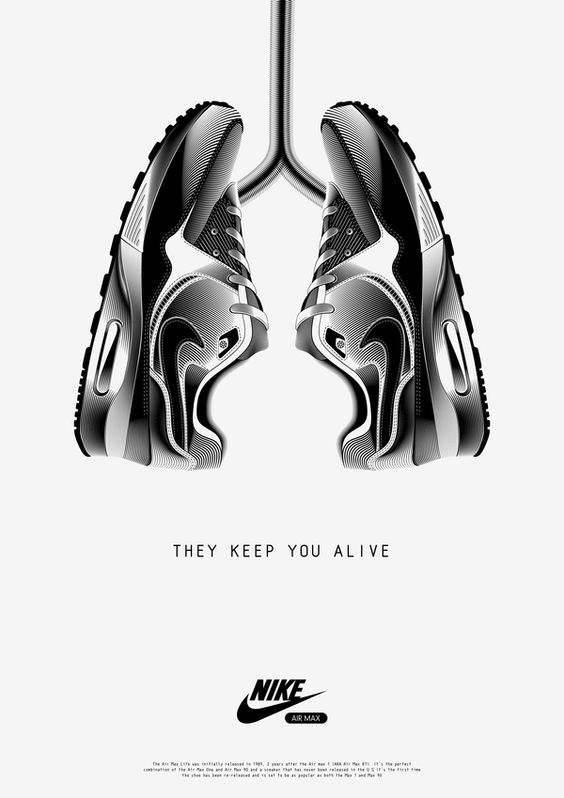 Nike used visuals to make the trainers appear as a pair of lungs. Inspired by the name of the trainer's Air Max, the poster reflects the placement to indicate the fact that these trainers bring a healthy living, inadvertently keeping you alive, which is what the organ does. Incredible, isn't it?
2. Ecovia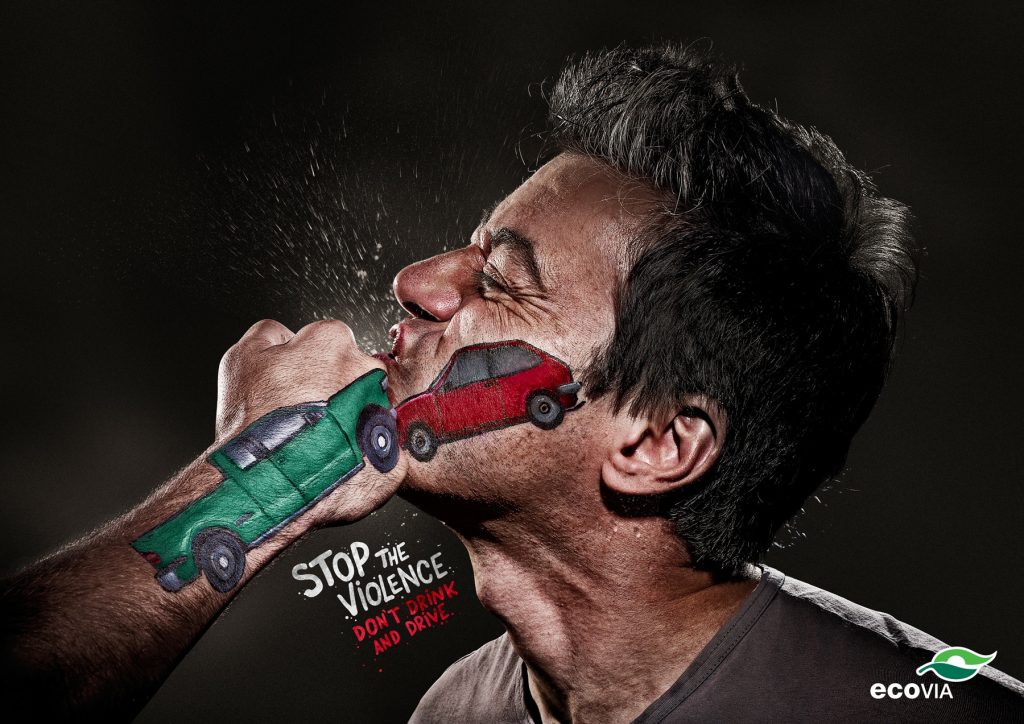 One out of every three traffic deaths involves driving under the influence of alcohol. Ecovia, an ecological car renting service, released this advert to prevent the masses from drunk driving!
3. Crisis Relief Singapore-Liking isn't helping
Sporting an incredibly thought-provoking tagline, the ad tries to reinstate how with the advent of social media, people merely click like and share the picture instead of getting up and doing something about it.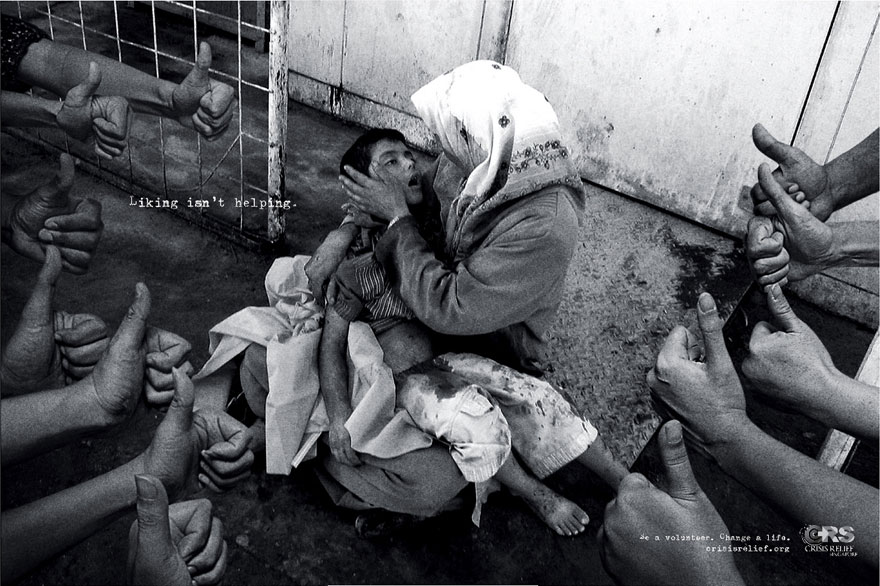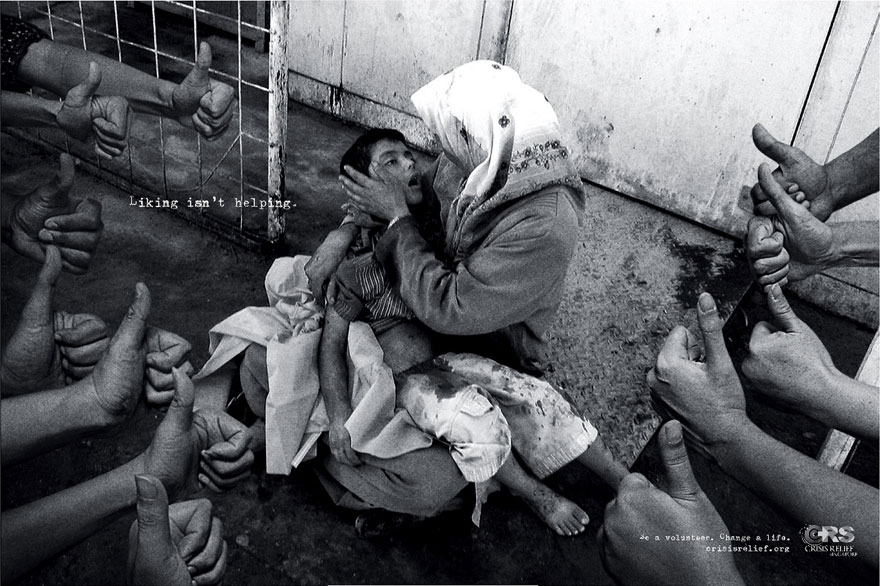 This print ad Crisis Relief Singapore encourages supporters to volunteer and serve for crisis relief instead of liking, sharing, and reposting on social media. Truly intriguing!
4. World Wildlife Fund
WWF is known for their intelligent marketing campaigns, constantly releasing bone-chilling advertisements that serve as a wake-up call for the world.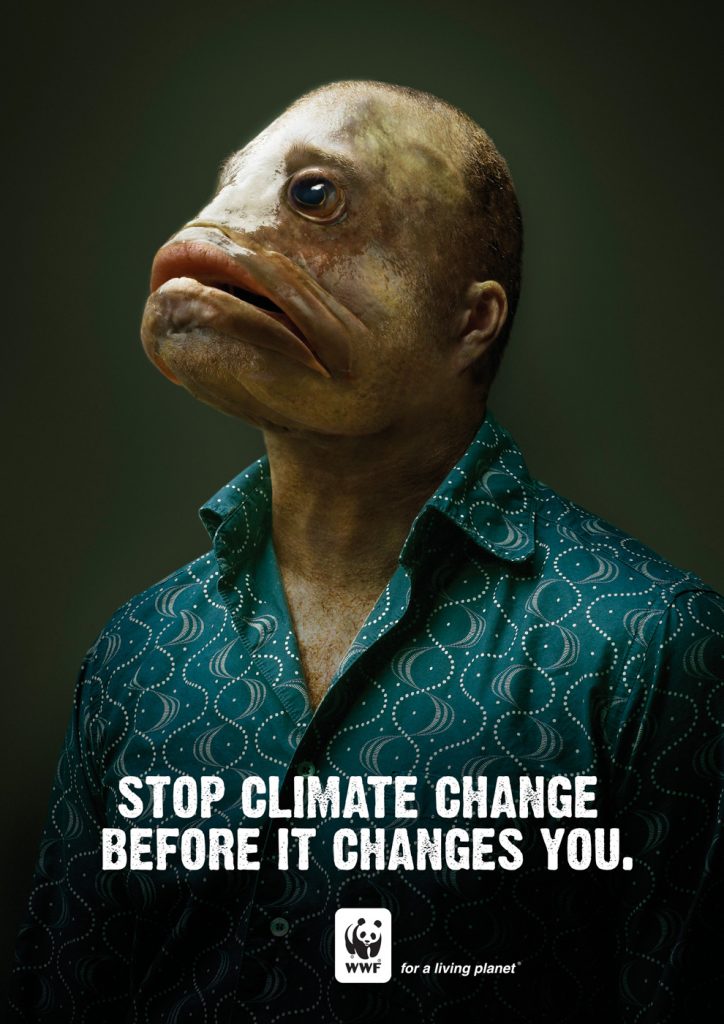 This powerful WWF ad campaign highlights and reinstates how climate change is an ever-increasing problem that is already gravely affecting several parts of the world and will continue to cause harm, if not controlled. Makes you stop and think twice, doesn't it?
5. Feed SA Trolley Campaign
Using grocery carts, with pictures of begging children pasted at the bottom, this ad uses the power of advertisement as a method to have the masses comprehend that the amount of money they spend on feeding themselves, can be donated to those in grave need.
Hungry kids in your shopping cart? This campaign is truly brilliant!
6. Amnesty International
Child and women abuse is a prevalent issue in our society, and Amnesty International raises awareness with this remarkably powerful visual.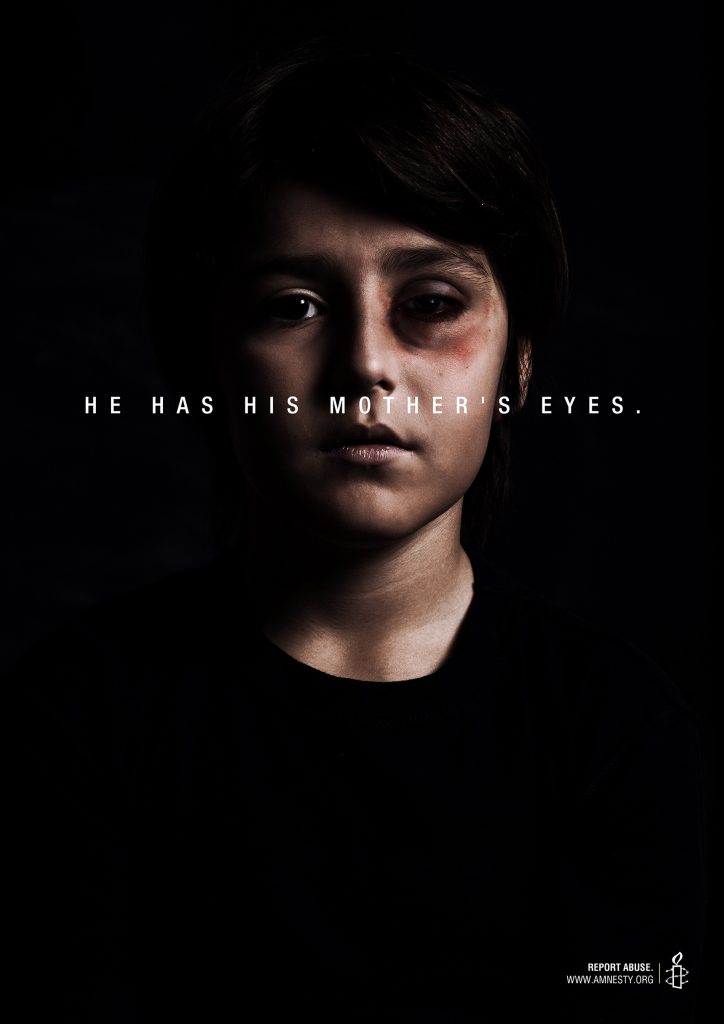 Displaying a little boy sporting a black eye with the words 'he has his mother's eyes' sprawled across the image portrays the fact that his mother, too, is a victim of abuse.
7. Nicotinell
One of the many effects of smoking is premature aging, and this advertisement perfectly depicts it. The poster displays a lady that looks as though she is in her late eighties on her 42nd birthday, ironically lighting a cigarette with one of her candles.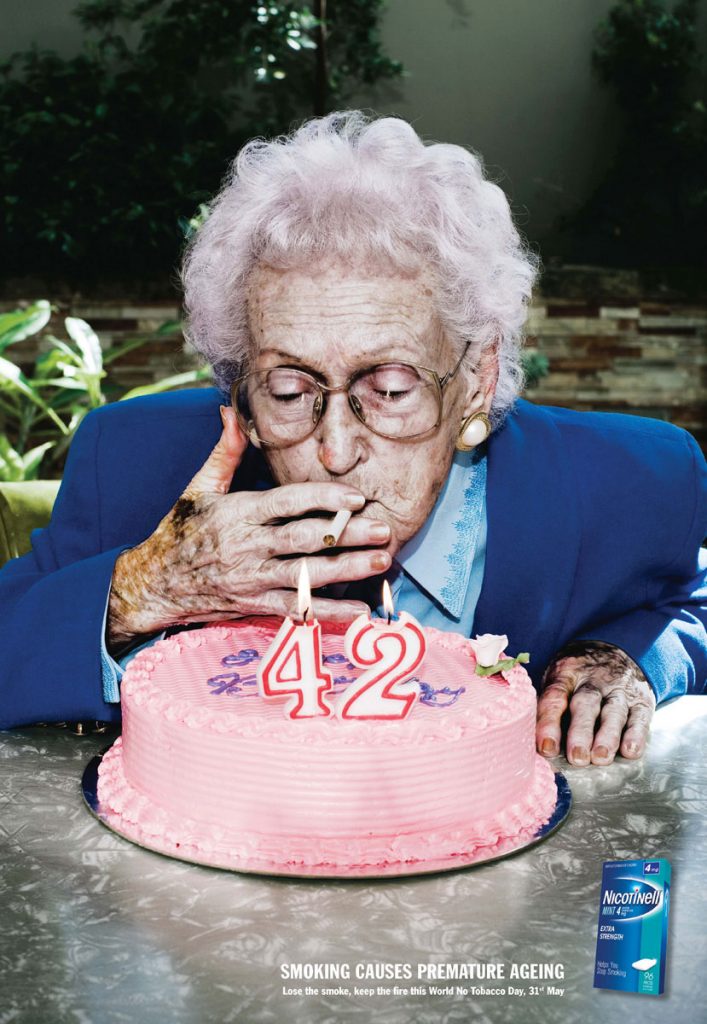 Sporting the tagline, "Smoking causes premature ageing," Nicotinell did an incredible job with this one!
Many advertisement campaigns execute a message across to the viewers so well that it does more than leave an imprint on the brain. I was intrigued, were you?
What do you think of this article? Let us know in the comments below.
6 Pakistani Vintage Ads That Will Remind You of the Good Old Days
Stay tuned to Brandsynario for more news & updates.