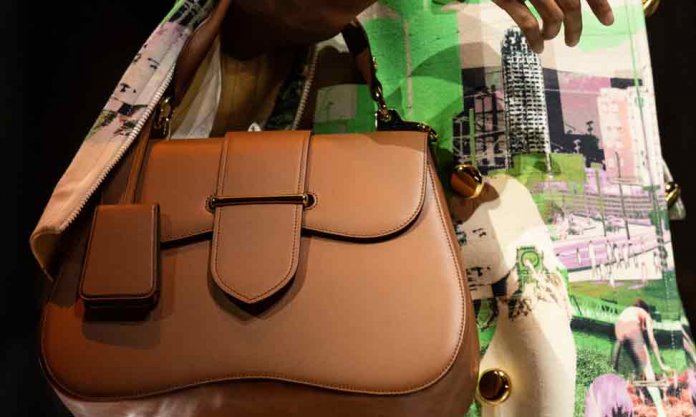 Luxury brands are an everlasting fashion frontier for a variety of reasons. They're a Bible to any style freak, and the sinful indulgence of Gucci, Chanel, and Prada is worth every fashion Nazi's salt.
However, the cardinal rule of fashion is that you must know your designer.
Have you ever wondered what the back story of these brands is? How did they become so big? And what went into their making?
So, here are a few interesting facts that you must know about the world's best luxury brands before you stock your closet with them.
1) Louis Vuitton
Louis Vuitton is probably one of the most popular brands out there. And even though the brand has spent considerable time in the spotlight, there are still some things about the brand that people don't know.
It's been labeled as the world's most valuable luxury brand for seven straight years. But what's interesting about this French marque is that the unsold products of LV are sent back to the factory and burned down for ensuring the class and value of the brand.
2) Gucci
The Italian luxury brand of fashion and leather goods is famous for its floral printed scarves, which were designed by Guccio Gucci's son, Rodolfo Gucci.
The signature scarf was initially designed for the princess of Monaco, Grace, in 1996. Gucci redefines modern luxury fashion with its high-end fashion products.
3) Armani
Giorgio Armani founded the Italian luxury house in 1975. The brand manufactures and retails ready-to-wear, haute couture, shoes, leather goods, accessories, and home interiors.
Armani focuses on modern trends and traits. The powerhouse even featured David Beckham alongside his wife and former Spice Girl Victoria Beckham in two of its underwear campaigns.
However, what most people don't know about the brand is that it was the first brand to ban models with a Body Mass Index of less than 18 from taking part in its fashion shows.
4) Paul Smith
British designer Paul Smith's reputation is founded in his designs for men's clothing. But, what you don't know about the royal designer house is that his outfits come with a secret in disguise.
His clothes are a fortress with secrets vesting behind its facade. There is always a hidden secret inside his clothes, either deep inside the pockets or a pattern on the inner side of the collar of a coat.
10 Times Brands Turned Savage With Fans & Foes on Social Media
5) Versace
Gianni Versace is an Italian luxury fashion company known for its exotic fashion apparel. The brand made fashion history when Jennifer Lopez stepped out in an unusual green Versace silk chiffon dress to the red carpet of the 42nd Grammy Awards ceremony.
Online searches for J-Lo's outfit then came pouring in. This inspired the team at Google to launch its feature of image search.
6) Prada
When we think of Prada, we imagine extravagant leather handbags and fashion accessories.
Therefore, it'll come as a surprise that the first phone that launched with an entire touch screen feature was the LG phone designed for Prada. And this was months before Apple launched the iPhone.
7) Chanel
Gabrielle Bonheur "Coco" Chanel was a French fashion designer is the namesake and founder of Chanel.
Chanel was the first to showcase women wearing pants on the runway. Coco Chanel outraged the fashion world when she wore pants in Venice. Chanel's timeless designs revolutionized women's fashion. She freed women from "dresses in which one can't move."