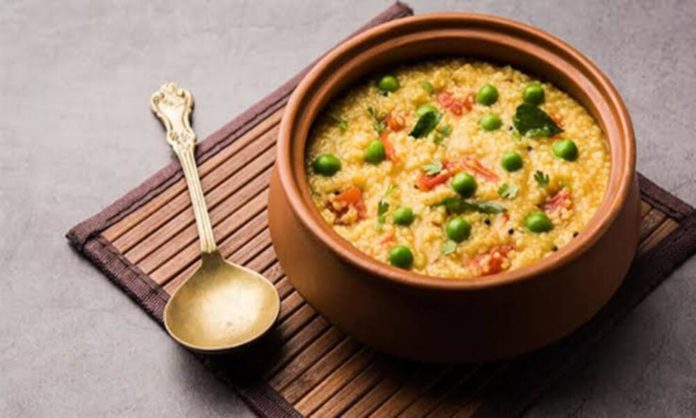 No matter how delightful other cuisines are, nothing can beat our desi food. Cooked with an array of spices and a whole lot of love, our dishes are almost always missed by those living abroad. While it is not very convenient to transport home-cooked meals, you can still try to create easy recipes to curb your desi food cravings.
Here are seven delicious recipes to help you get to sort the weekly menu.
1. Khatti Daal Chawal
Daal chawal is the ultimate comfort food and the opinion is not even debatable. Top it off with some achar and you have a delicious and nutritious meal prepared within minutes. This khatti daal chawal recipe is cooked from the most common ingredients which can be found in the market easily. If you are on the whim of what to cook after a long day, this recipe can come in handy on most days.
2. Easy Chana Pulao
If you are craving rice and don't want to go through the hassle of cooking meat, this easy chana pulao recipe can easily come to your rescue. This delicious yet easy recipe can be made easily without any fancy ingredients.
Read More: 7 Benefits Of Water Chestnuts You Never New About
3. Chicken Curry Recipe 
Who doesn't like some creamy soft chicken? This chicken curry recipe is the solution to all your cooking vows. Quick and easy-to-make recipes can be served with both rice and bread.
4. Aaloo Bhujia 
You might have tried multiple aloo bhujia recipes but this one certainly hits right on the spot. The perfect balance of cumin and chilies makes this one a must-try. With minimal spices and a 20-minute cooking time, this recipe can be your savior on most busy days.
5. Dhaba Style Qeema 
Who doesn't like some qeema naan with a paratha? Cooking qeema doesn't have to be difficult anymore. With this recipe, you can enjoy Dhaba style qeema with the perfect tarka from the comfort of your room.
6. Malai Tikka Boti
If you end up missing desi barbeque on most days then this recipe is for you. This Malai Tikka Boti can be easily prepared by a cooking noob. All you need to do is to create the right balance of spices and find the one that works for you.
7. Creamy Garlic Chicken 
Bring fine dining in your dorm room with this delicious and very easy chicken fillet recipe; perfect if you are hosting a dinner night for your friends at the hostel.
Read More: 5 Delicious Recipes For The Most Perfect Mushroom Soup
Aren't these recipes easy? Let us know in the comments below which one would you like to try first.
Happy cooking!
stay tuned to Brandsynario for the latest news and updates.