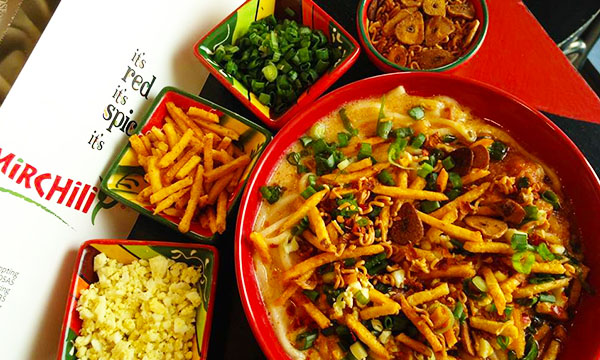 Trust us Pakistanis to make a hotch-potch out of everything. We love food so much that we are constantly thinking about what to eat. If we like a particular item, we wonder what else can we add to it, to make it better (and increase quantity). Case in point Khao Suey.
Originally a Burmese dish, it is made using noodles, chicken or beef curry and coconut milk. Pakistanis took this simple dish, and added their own special flair to it. Noodles, the spicy chips called Slims, curry, no ingredient is safe. The best part is, you can customize the dish to add each ingredient to your liking.
The people of Karachi are already huge fans of Khao Suey, so much so that numerous local businesses now offer to cater it. That's right. You can simply place an order for it and have someone else cook it for you. Honestly, life doesn't get better than this.
Already you're getting someone else to make the dish for you, here's an added benefit. We've have done the homework and come up with a list of the best places to order it from. Now all you have to do is pick one and order.
Yummy Mummy & Me
If there's any validation required over the deliciousness of food from this place, the name should be enough. You can order a delicious serving for just Rs. 350/-. For more details visit their facebook page: https://www.facebook.com/YummyMummyAndMe/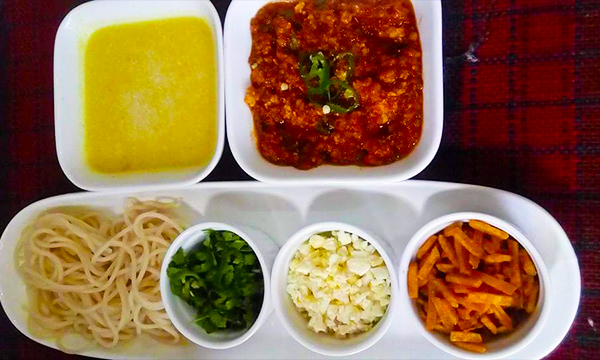 PepperLime by Saira Faruqi
Ask on any food group who does the best Khao Suey and this name is bound to come up. And for good reason. Every time Saira makes Khao Suey, they are sold out within hours. There's a waiting list apparently. So if you want to order you need to do so well in advance. This pack of Chicken Khao Suey is available for just Rs. 450/-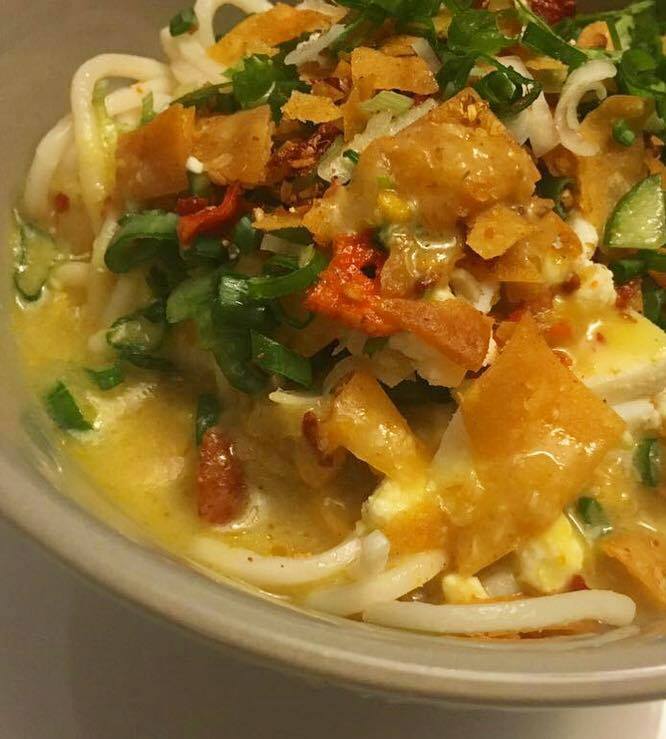 Desi and Co
Those who've had it, swear by it. The Burmese Khaosuey by Desi and Co. sure look tempting. With an introductory price of Rs. 375/-, we know what we're ordering for lunch today. To place an order, all you need to do is call this number. 021-35840033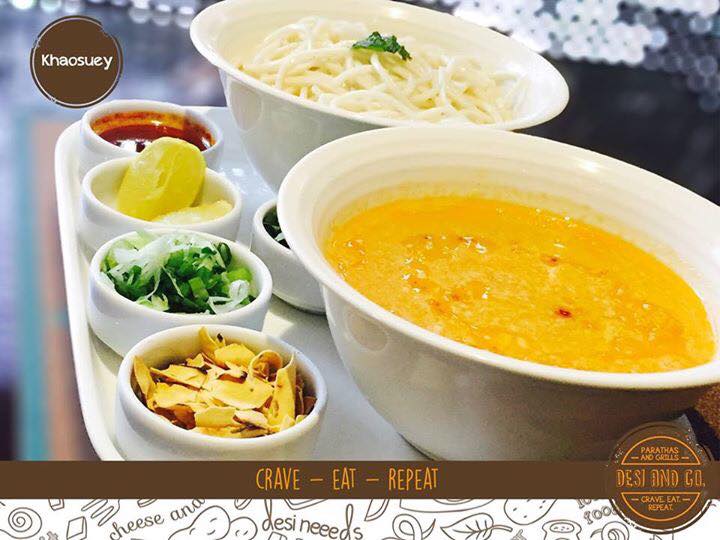 Simple Dimple
The Khao Suey from Simple Dimple have gathered quite a fan following. The right amount of spices mixed in the tangy curry and garnished with crunchy chilli slims! Yums the word. A serving costs around Rs. 400/- To order call 0213-5304236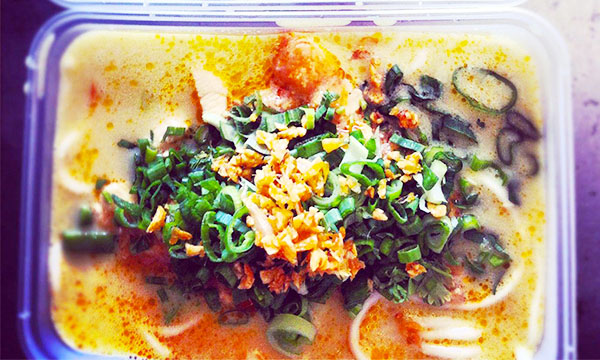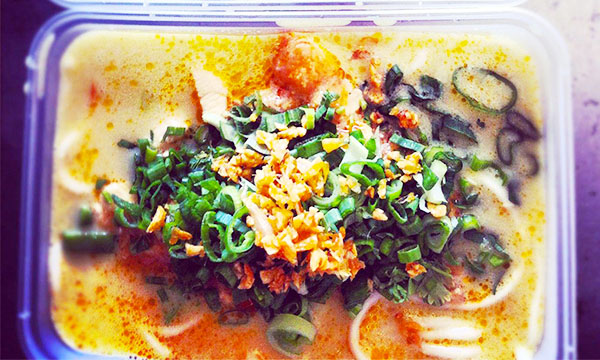 Mirchili
Mirchili is famous for its mouthwatering desi food, from spicy channa chat to crunchy dosa. So it's hardly surprising that they have perfected the recipe of Khao Suey! One serving costs around Rs. 395/-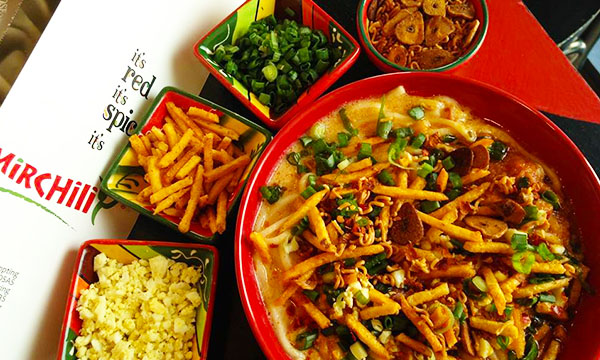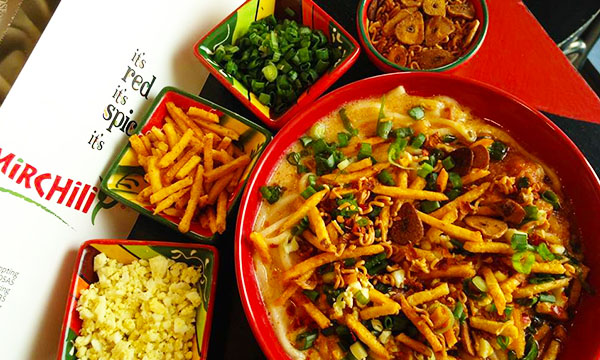 Tempt Asian
If you've tried all the other places and are looking for something new, give Tempt Asian a try. Their Khao Suey cost around Rs. 450/-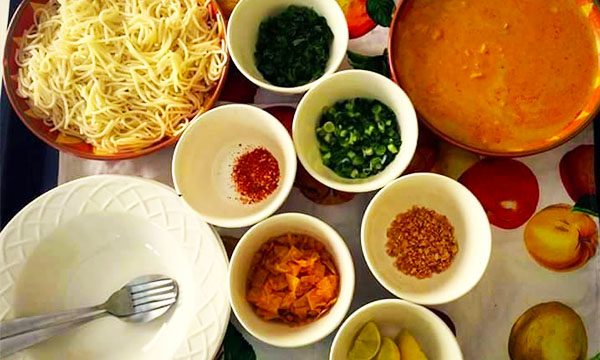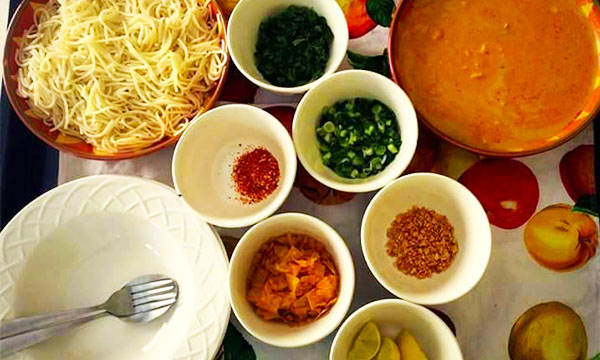 Urban Kitchen
If you have a large dinner party planned, and want to serve Khao Suey, your best bet is to get them catered from Urban Kitchen. A delicious serving for around 8 people costs Rs. 3000/-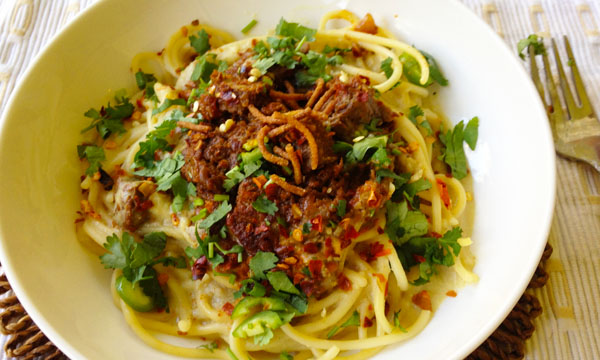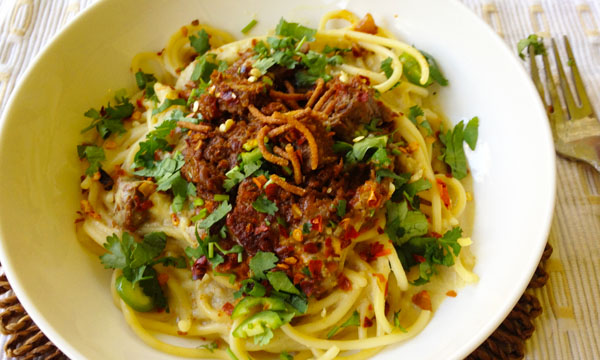 So there you have it! All the best places in Karachi to order this wonder of a dish from. Just pick up the phone and call away!