Starbucks has garnered popularity for its coffee and drinks for years now. People who travel from Pakistan to foreign countries often have Starbucks on their list!
The American multinational chain of coffeehouses and roastery offers an extensive menu of delicious drinks! Their secret, you ask? Put the best complimenting ingredients together and blend!
Once back home, Pakistani's crave the same drinks, but sadly, we don't have a franchise of Starbucks in Pakistan as yet. In this article, we have listed down six popular Starbucks drinks you can conveniently make at home.
1 – Caramel Macchiato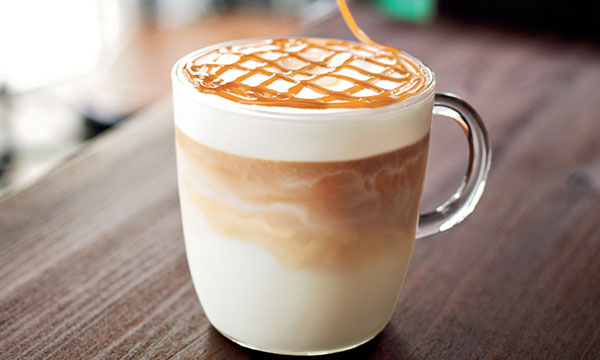 Ingredients you need:
1 cup coffee
5 tablespoons heavy cream
2 tablespoons caramel sauce
4 tablespoons brown sugar
¼ teaspoon salt or less
½ teaspoon vanilla extract
Ice
Instructions: In a blender, add brown sugar, salt, vanilla extract, and ice. Blend the ingredients. Pour it in a serving glass, add one cup of black coffee. Top the drink with heavy whipped cream and caramel sauce.
2 – Pumpkin Spice Latte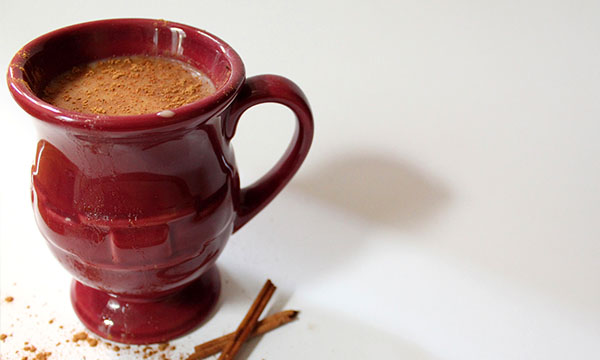 Ingredients you need:
1 cup of sugar
1 cup of water
2 tablespoons pumpkin puree
2 teaspoons pumpkin pie spice
½ cup coffee
2 cups of milk
Instructions:
Step 1: Make the syrup by cooking water and sugar in a saucepan. Bring it to a boil and then reduce the heat, add pumpkin puree and pumpkin pie spice together. Let the syrup cool down.
Step 2: Heat milk and coffee together. Serve in a cup and add syrup as much as you prefer! Sprinkle some cinnamon on top, and you're done!
3 – Double Chocolate Chip Frappuccino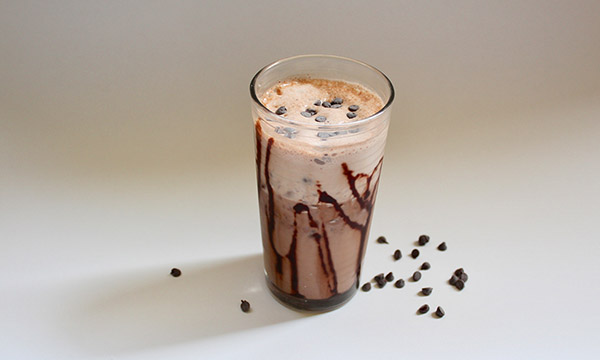 Ingredients you need:
1 cup milk
2 tablespoons sugar
⅓ cup of chocolate chips
3 tablespoons chocolate syrup
2 cups ice
⅛ teaspoon vanilla extract
Instructions:
This one is the easiest! Blend all the ingredients in the blender together and serve. Add some chocolate sauce and chocolate chips, if you fancy some.
4 – Green Tea Lemonade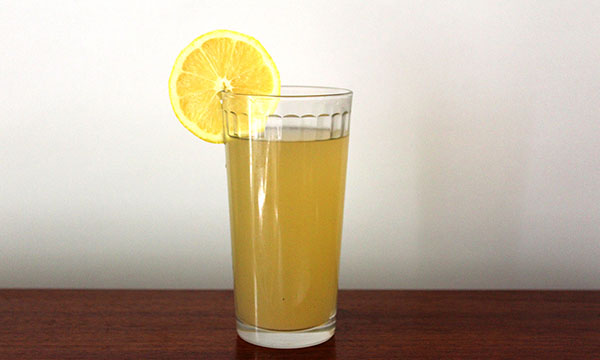 Ingredients you need:
3 tablespoons sugar
1 green-tea bag
½ cup boiling water
2 lemons
¾ cup of water
Ice
Instructions: 
This one is pretty simple too! Just let the green-tea bag sit in boiling water and sugar. Let it cool! Once the liquid is cool, add it to a glass with ice cubes, lemon juice, and cold water.
Serve with a slice of lemon.
5 – The Pink Drink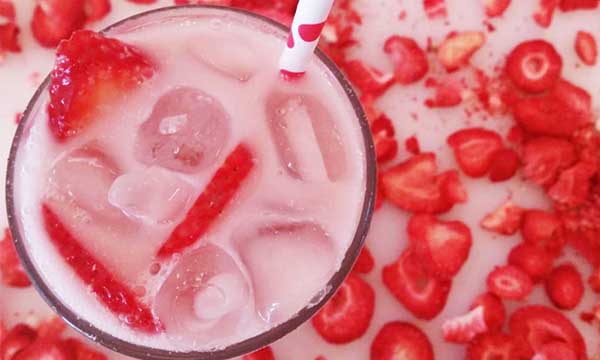 Ingredients you need:
1 cup fresh strawberries
½ cup of sugar
½ teaspoon green coffee bean powder
1 cup white grape juice
2 cups of coconut milk
2 cups ice
Optional: strawberries and blackberries
Instructions:
You will need the green coffee bean powder and grape juice as a base. Start by making a strawberry syrup by cooking sugar and strawberries together! Strain all the concentrated liquid and add to your base with a splash of coconut milk and ice.
Serve with fresh blackberries and strawberries
6 – Cinnamon Dolce Latte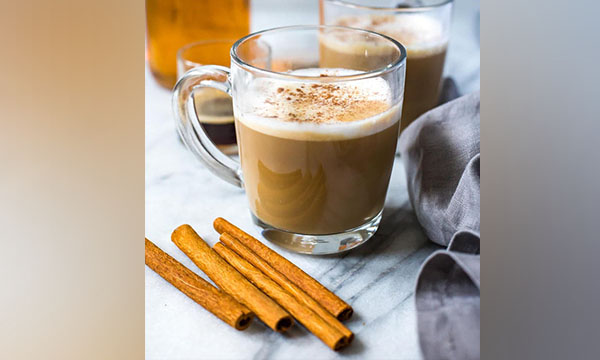 Ingredients you need: 
¾ cup boiling water
One teaspoon instant espresso powder
1/2 cup milk
¼ teaspoon ground cinnamon
½ teaspoon brown sugar
½ teaspoon pure vanilla extract
1 pinch of nutmeg
Optional: whipped cream and ground cinnamon
Instructions:
The first step is to combine brown sugar, milk, nutmeg, cinnamon, and vanilla; stir the pot until ingredients are thoroughly combined.
Add the mixture to a cup of expresso diluted in water. Add some whipped cream on top and cinnamon, and you're done.
These drinks are so easy to make! Most of the time, you have all the ingredients to whip one of them up in a few minutes. Let us know which drink you will try from the list in the comment section below. You can also watch a few popular drinks being made here.
For more news and updates, stay tuned to Brandsynario.