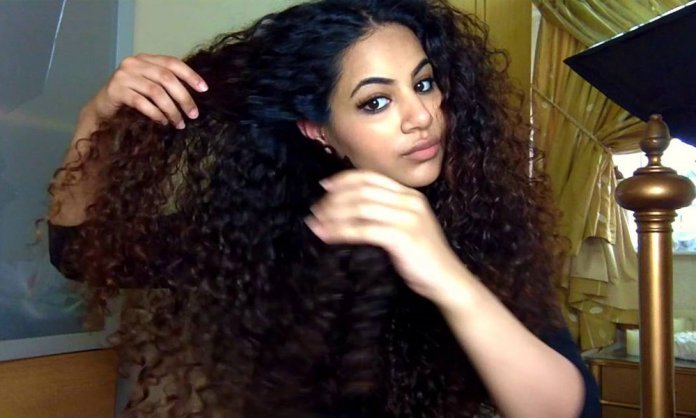 The struggle to manage curly hair in humid weather especially if you live in a city like Karachi can be really challenging.
It can be more aggravating when you style your hair for a big day but before you even reach the destination, it's not the same and also, super frizzy!
One factor that contributes to curly hair becoming untameable is the use of hard water (Khara Pani) to wash hair resulting in it becoming rough and tangled. Sadly enough, salty water is still being supplied in many localities in Pakistan.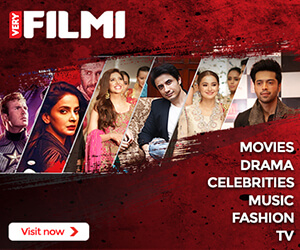 When all factors add up, it's no easy job to manage your or to even comb them!
Don't worry, we have found a few tricks and home remedies to make your curly hair manageable so that you can style it whenever and however you like!
Check out these  5 easy home remedies that you can use to manage your curly hair!
1. Apple Cider Vinegar Rinse
The use of Apple cider vinegar (ACV ) in various home remedies is no hidden fact. Rinsing with Apple Cider Vinegar will not only control the frizz but will also reduce the roughness of the hair and restore its natural shine.
Attention Important Tip ! Dilute-Acid Cider Vinegar before applying it on your hair as it's too acidic!
Things You Need!
How to apply?
Apply diluted apple cider vinegar on your scalp with a cotton ball.
Comb your hair gently to distribute the vinegar throughout the hair.
Leave it on for 10 to 15 minutes and then rinse your hair well.
Watch the video below!
2. Egg, Olive Oil, and Mayonnaise Hair Mask 
Being rich in nutrition (vitamins, proteins, and fatty acids), applying egg mask on hair is another easy and convenient way to make your hair healthy. Mayonnaise is rich in vitamins K and E and has been used for since ages as a hair remedy.
Things You Need!
Egg yolks
Mayonnaise
Bowl
Applicator
How to apply!
Mix 1 cup mayonnaise and three egg yolks.
Apply the mixture to your hair and cover your hair with a plastic wrap.
Leave it for 10 to 15 minutes and rinse well.
Watch the video below!
3. Olive Oil
The moisturising and healing properties of olive oil makes it one of the best ingredients to make your hair healthy and shiny. Olive oil will reduce the frizz and roughness in your hair and give a lustrous shine.
Things You Need!
How to apply!
Just pour down a few drops of olive oil in your hand and run through your hair to lock the  moisture.
Watch the video below!
4. Banana, Honey and Coconut Oil Hair Mask
Rich in Biotin, bananas are extensively used in hair care remedies to restore health and promote hair growth. The conditioning and anti-oxidant properties of honey have also made it one of the topmost choices when it comes to hair care. Coconut oil is used for its extra nutritive property and restore the moisture of your hair.
Things You Need!
Mashed Banana
Coconut Oil
Honey
How to apply!
Take one 1 ripe mashed banana, 2 tsp honey and 2 tsp coconut oil and mix them well.
Apply this mixture on your hair and leave it for 30-40 minutes.
Rinse it off with luke-warm water, followed by your usual hair wash routine.
Watch the video below!
5. Almond Oil Hair Mask
Applying almond oil in yet another quick and efficient approach to get rid of all the frizz in your hair. Rich in vitamins (B,C &E), proteins, fatty acids and essential minerals, the use of almond oil in hair care have always been acknowledged. Other than restoring the natural shine and reducing the frizz, almond oil also help in conditioning the hair and used to overcome hair thinning and hair loss!
Things You Need!
How to do it!
Take almond oil in your palms and work through your hair.
Massage the oil throughout your scalp and apply more on the strands of your hair
Leave it for 15-30 minutes.
Rinse well, followed by your usual hair wash routine.
Watch the video below!
Have something to add to the story? Let us know in the comments below!
Stay tuned to Brandsynario for more updates and news!