Buying an automobile these days can be quite an investment. A person goes through the entire ritual, filled with decisions before they decide to buy a car. However, vehicles can be quite expensive these days. You may be able to get a good compact or a hatchback vehicle with a budget of PKR 15 Lac. However, if you wish to go for sedans, you may want to spend more. What is the alternative then if you want a sedan? You go for a second-hand vehicle, used sedans!
Second-hand sedans may require occasional maintenance but they are sturdy and long-running, especially the known ones. Let us dive into the details of these vehicles. The brands range from Toyota to Honda and the other known ones. They have impressive specifications and long life. You can expect to get quite a lot of years out of these vehicles.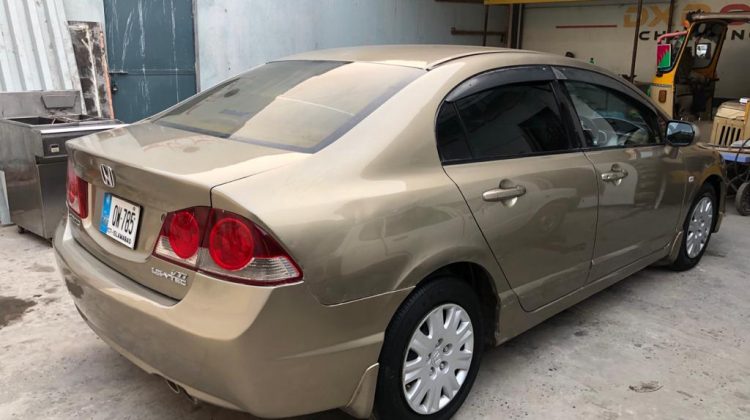 Read More: Pakistan Auto Show 2021: Here Are The Cars We Can Expect To See
1. Toyota Corolla
This brand is a beast when it comes to sedans. They have been one of the longest-standing brands of Pakistan. Entering in the 60s, they still stand strong. Corolla Cars have soft suspension, allowing them to run over smooth and rough terrain alike. Despite there being so many newer models, a lot of the older ones are still in the running. You can find a plethora of used Corolla vehicles under PKR 15 Lac. These range from the 2006 and the 2009 models.
2. Honda Civic
Here, we have yet another brand that has released quite a lot of impressive vehicles. The Civic has a low ground clearance which gives it high stability. The vehicle has seen quite a lot of design changes and we can tell you that Civic Reborn can be bought within PKR 15 Lac. Reborn has been one of the best running vehicles out there. Don't forget to check it out when going for Honda Sedans.
Read More: How To Defog Your Car Windows Super Fast
3. Honda City
Of course, we cannot mention Honda and leave out City. These have some of the best fuel averages out there, with ample storage space and seating capacity. Additionally, the shape of the vehicle has not changed a lot so we would say you have a wide range when it comes to the budget. You can get a decent model beyond 2005, especially 2007, under PKR 15 Lac.
4. Honda Accord
If there is a luxurious car by this company, it is the Accord. Not only does it have an extremely smooth drive, but it also has state-of-the-art features and a robust engine. You can avail models from 2005 and 2008 when it comes to the Honda Accord. Additionally, the CL7 and CL9 are impressive cars with powerful engines. Don't forget to check them out when you go out for buying.
Read More: How to Remove Window Tint in 5 Easy Steps Without Scratching Your Car
5. Toyota Belta
One might not have expected it, but this vehicle really broke expectations. To have a trunk alongside such an engine was a treat for many people. It has a robust body and a shape that is unique to it. There are not many vehicles that give off a vibe such as the Toyota Belta. You can get a decent and fairly less driven one in under PKR 15 Lac.
Stay tuned for more from Brandsynario!